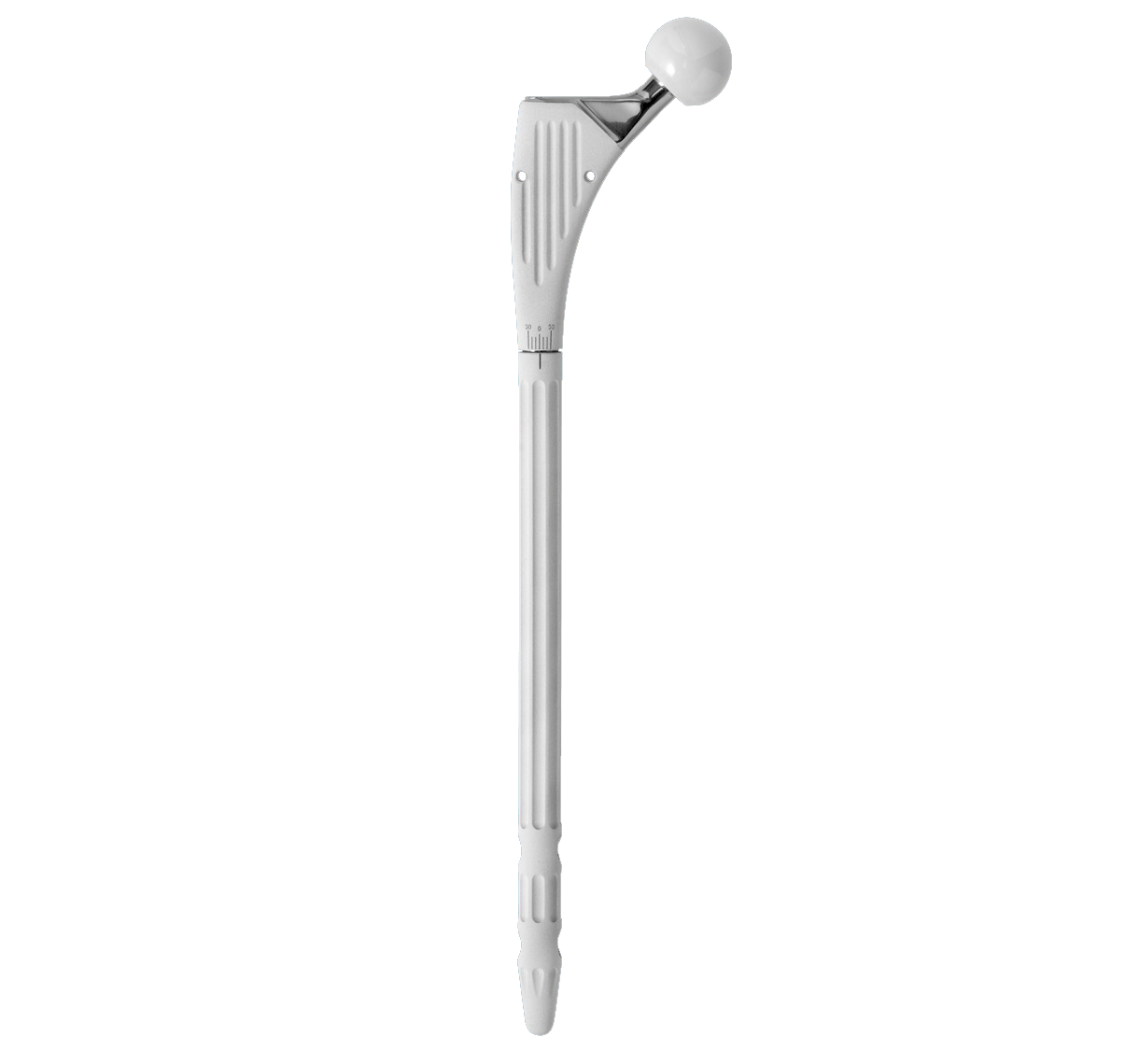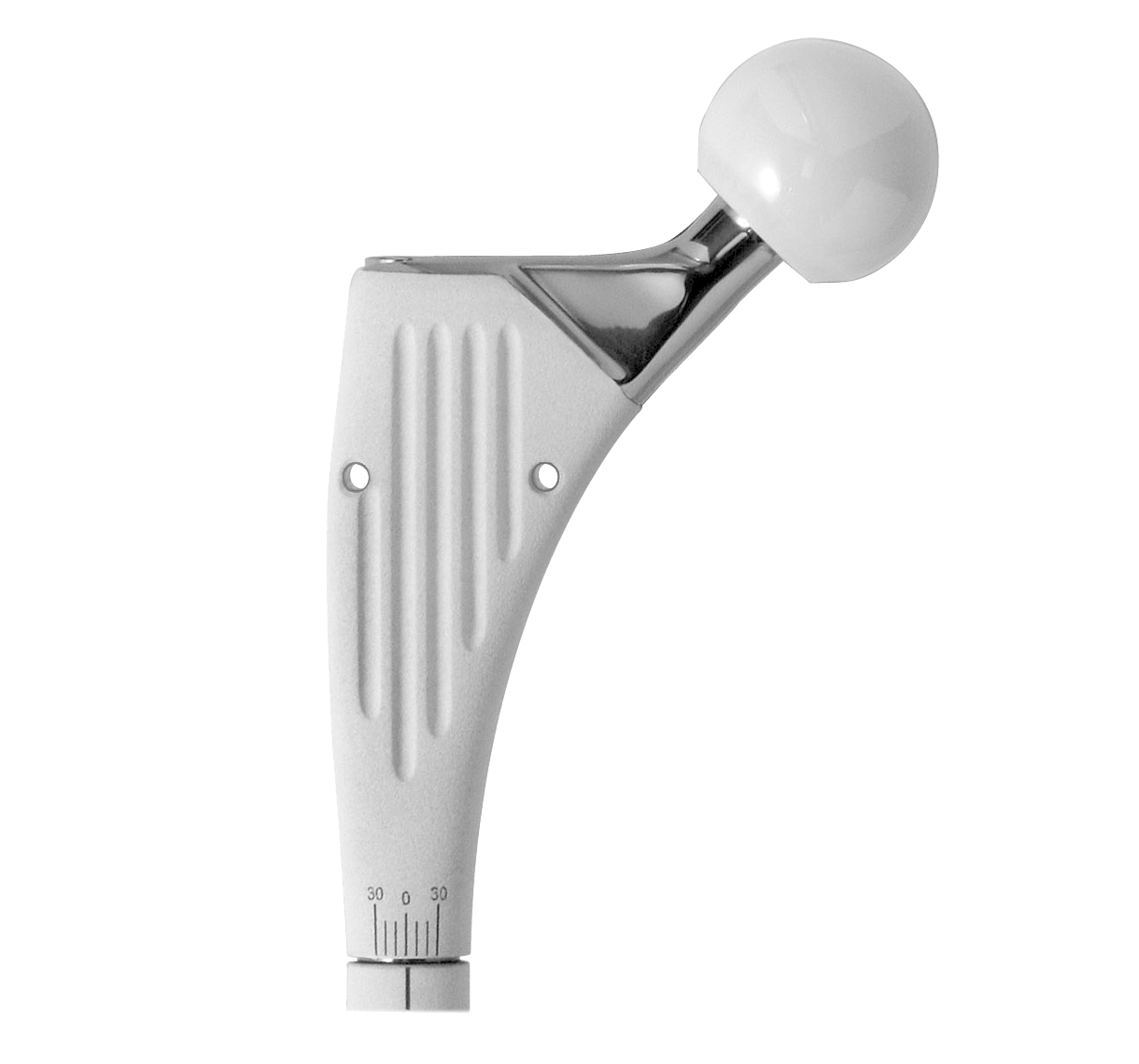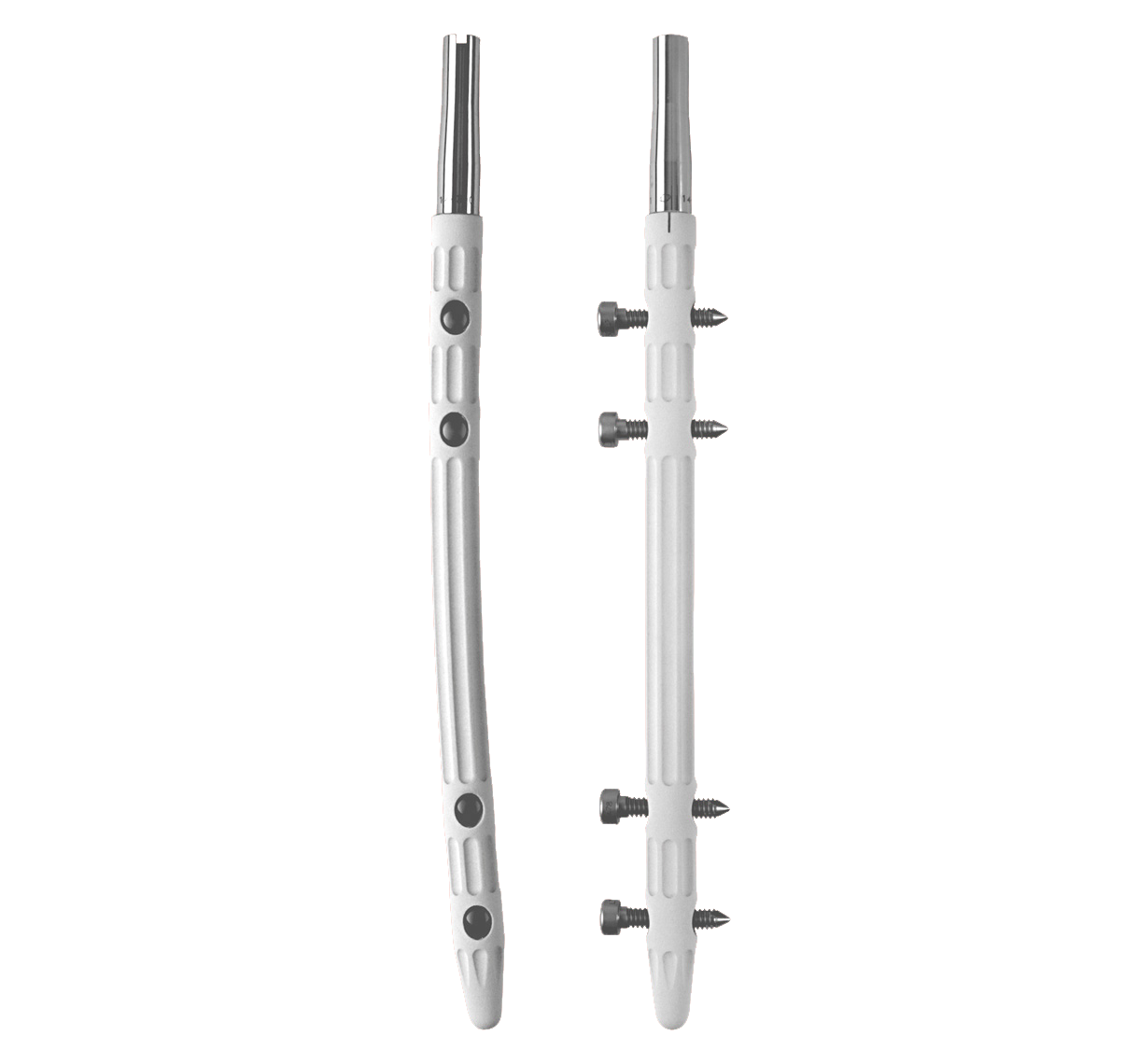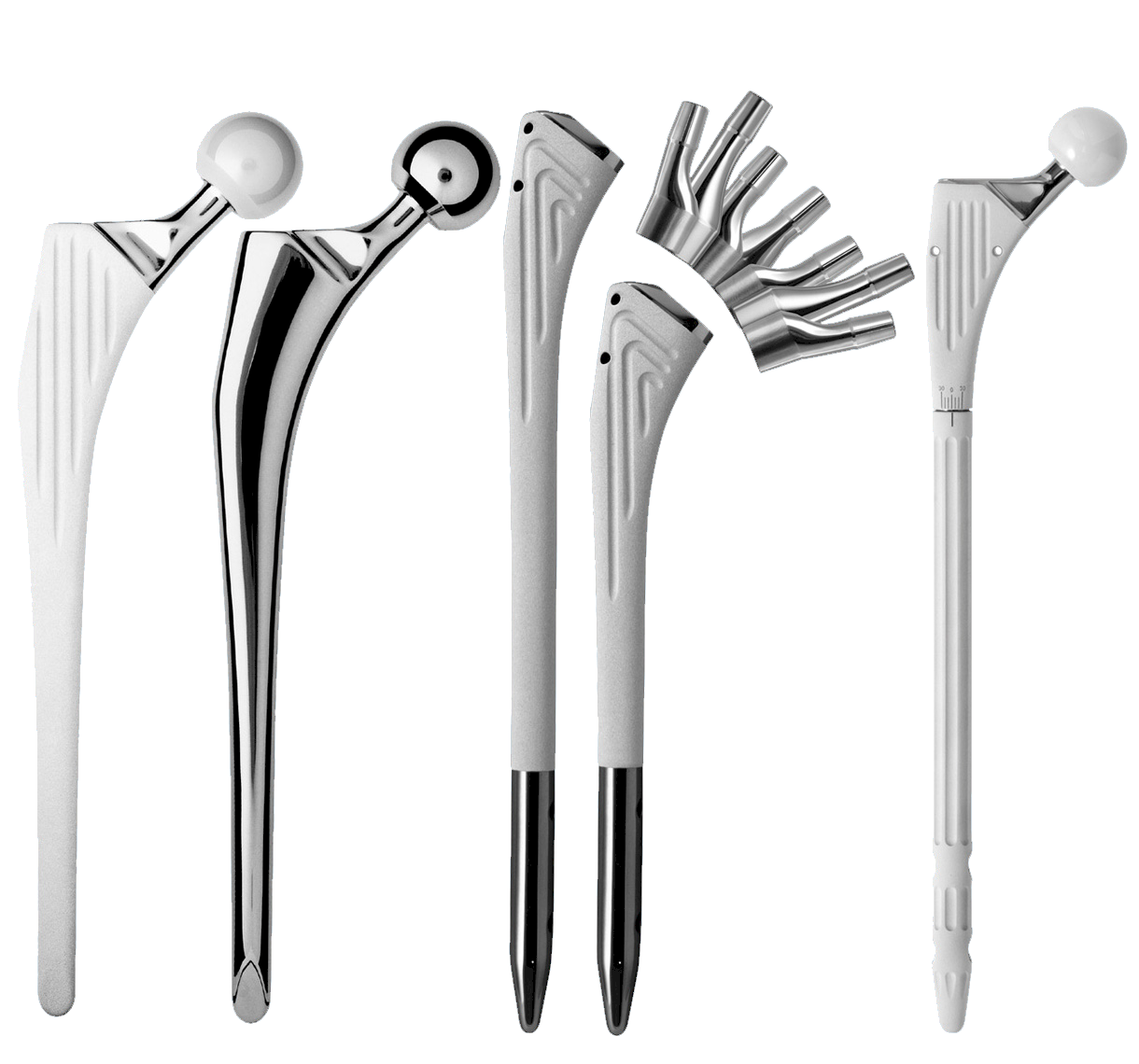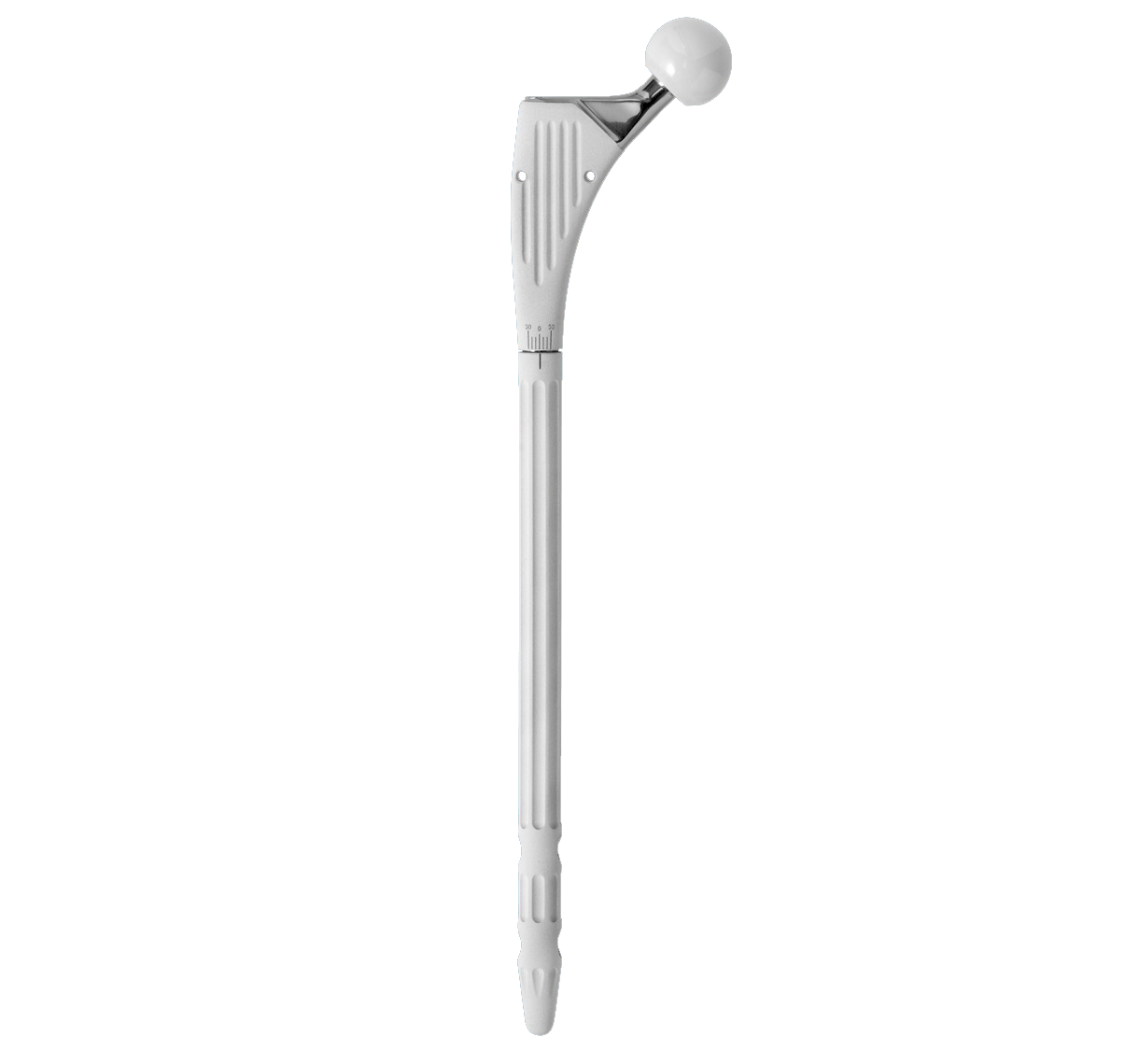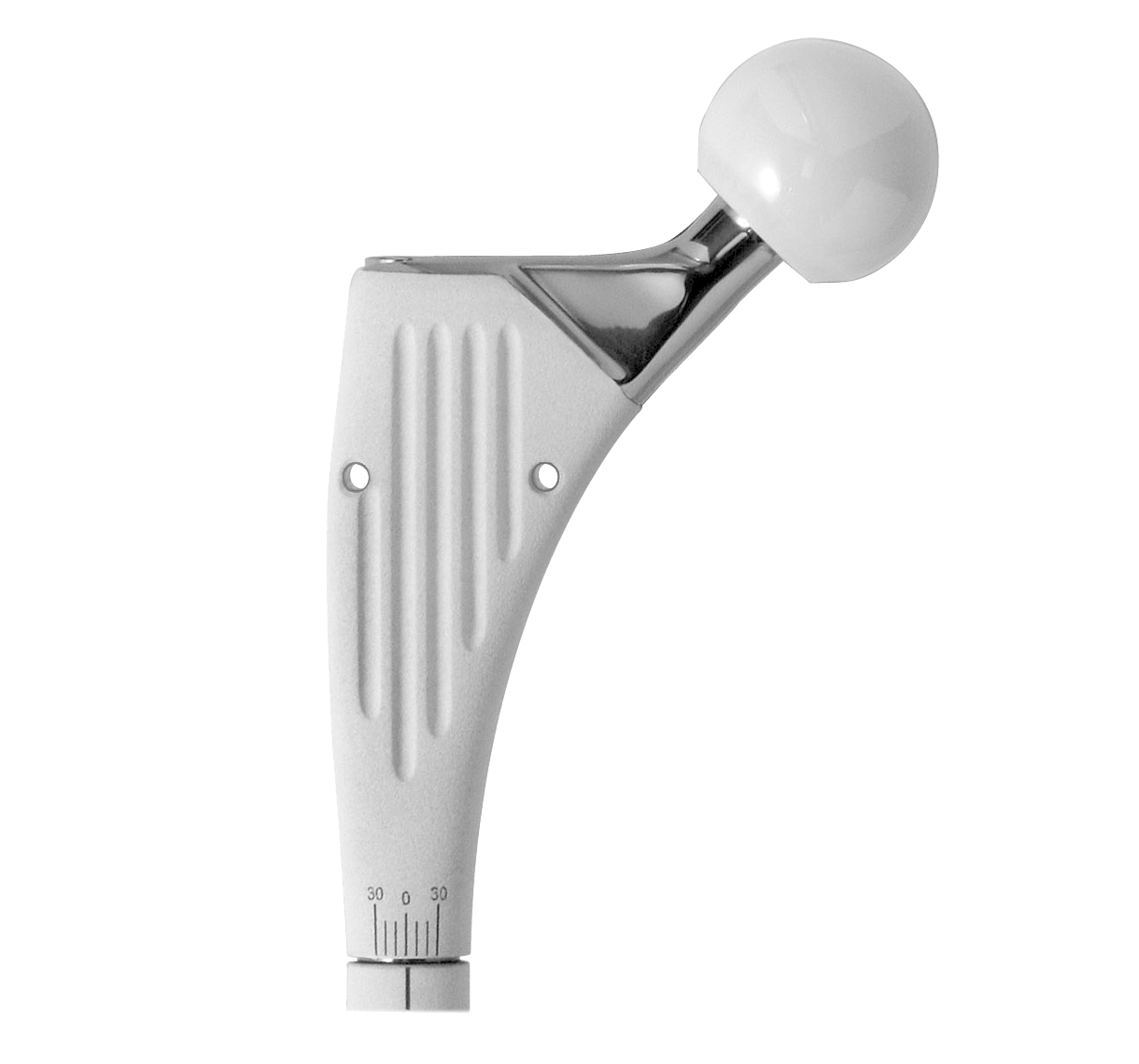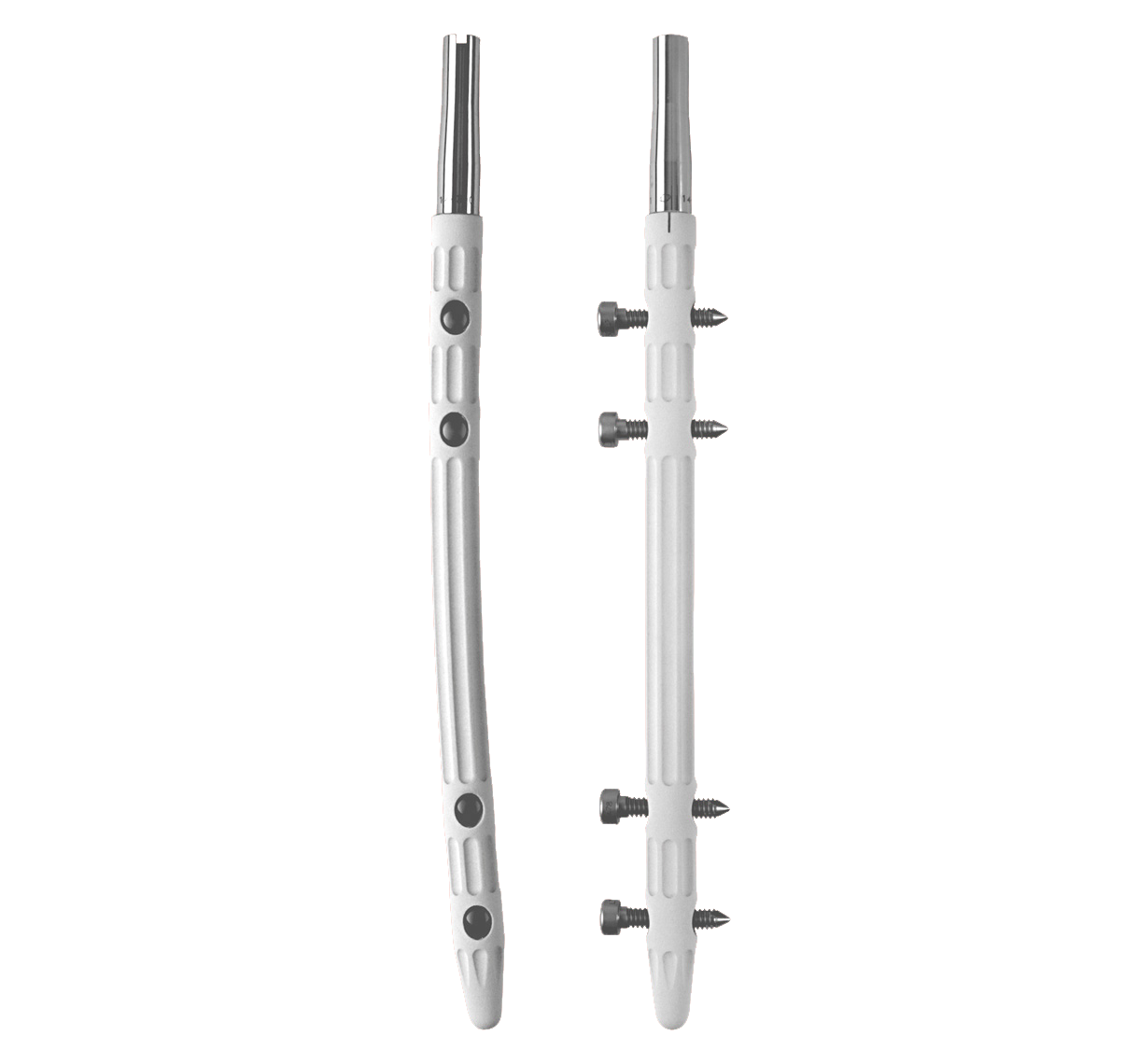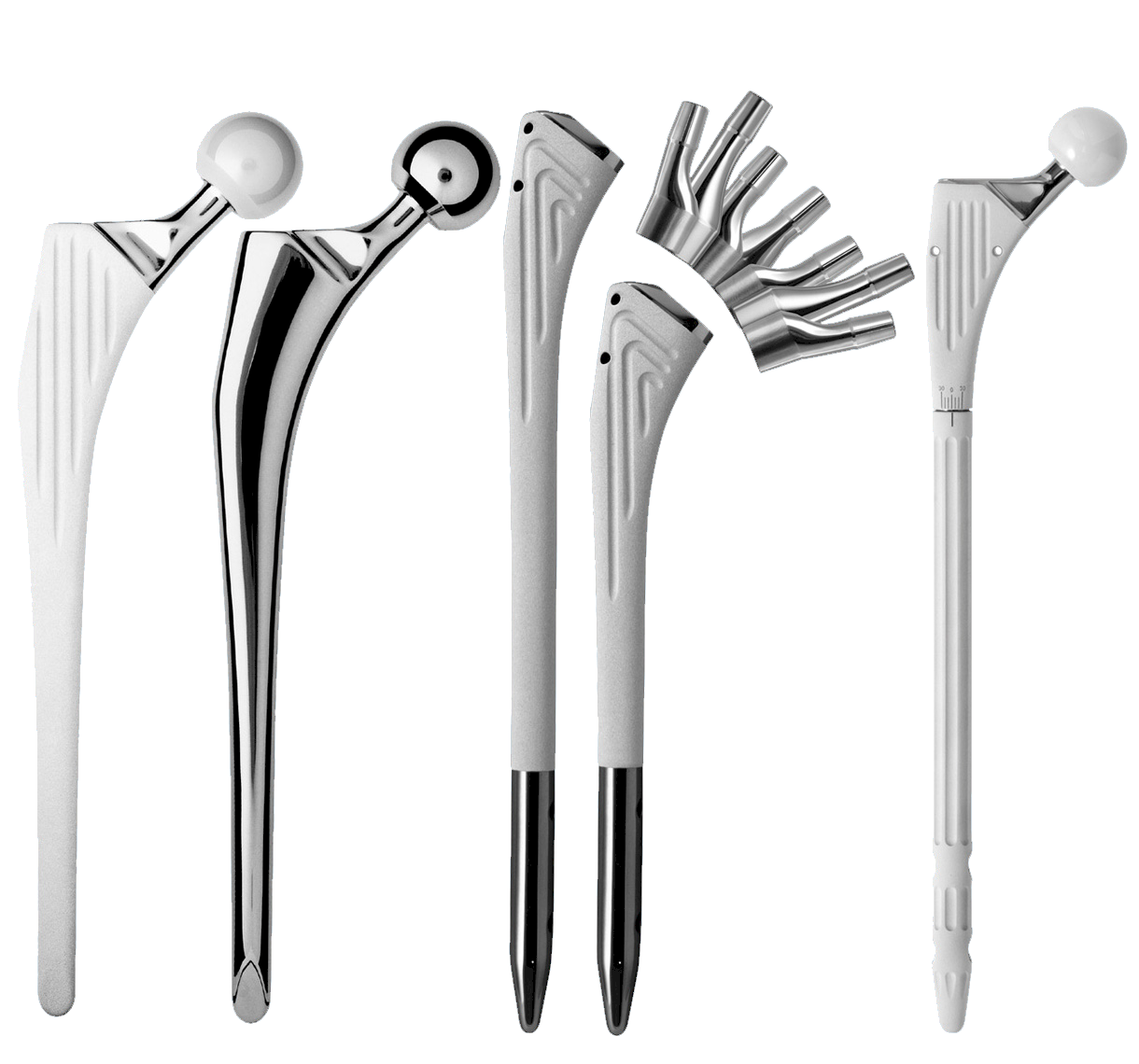 EXTREME
Hip - Femoral stems Reconstruction
CE2797
Cementless femoral stem for reconstruction with curved diaphyseal nail.
The metaphyseal portion is modular and the nail can be locked distally.
In clinical use since 2001.
"Some devices may not be approved in your country, please contact your local distributor for further information"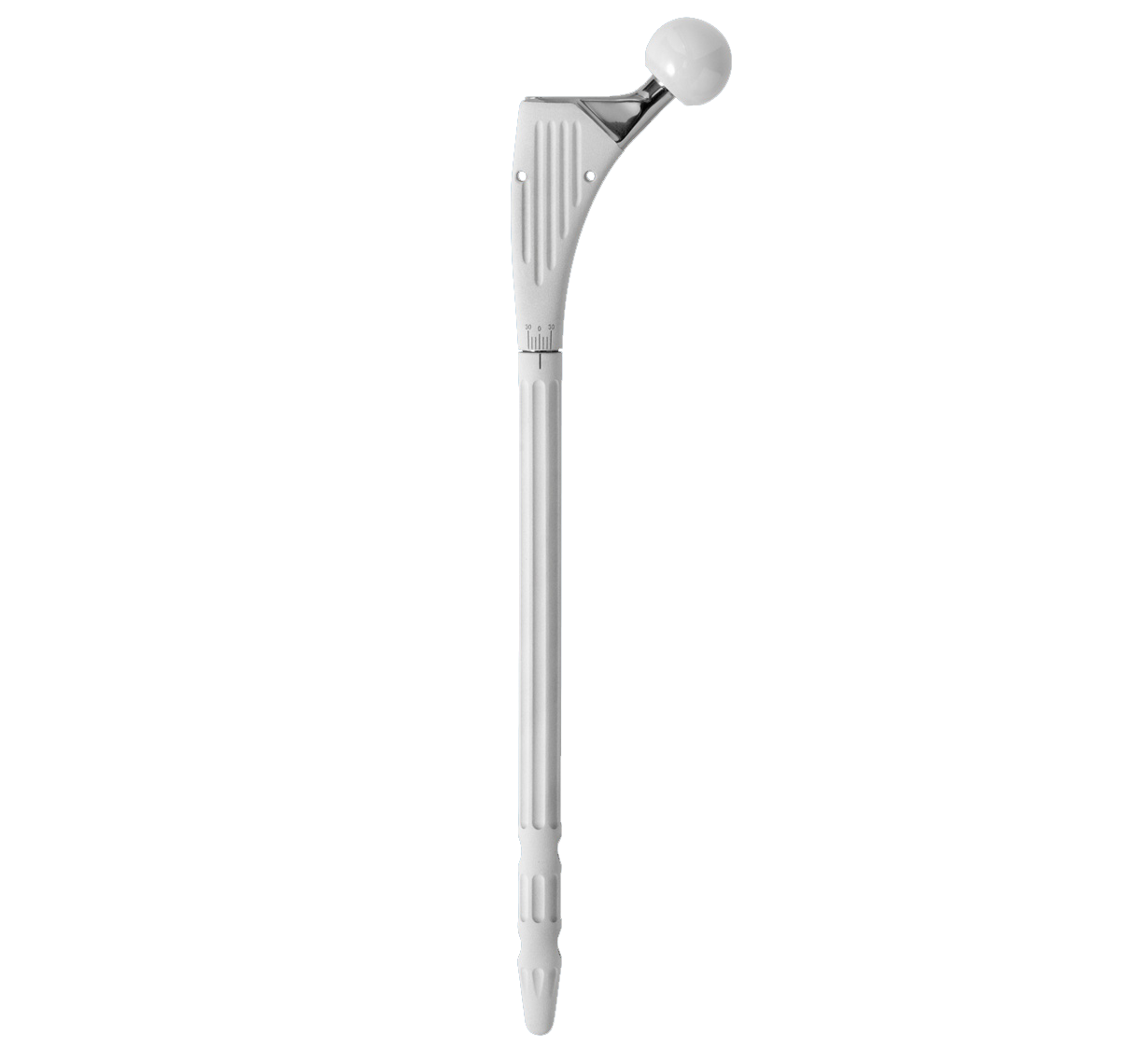 Femoral stem for reconstruction cases, available in lengths of 250 to 350 mm.
Product line consists of 4 metaphyseal sizes, 3 nail diameters and 4 lengths.
Partial HAP coating.
Material: titanium.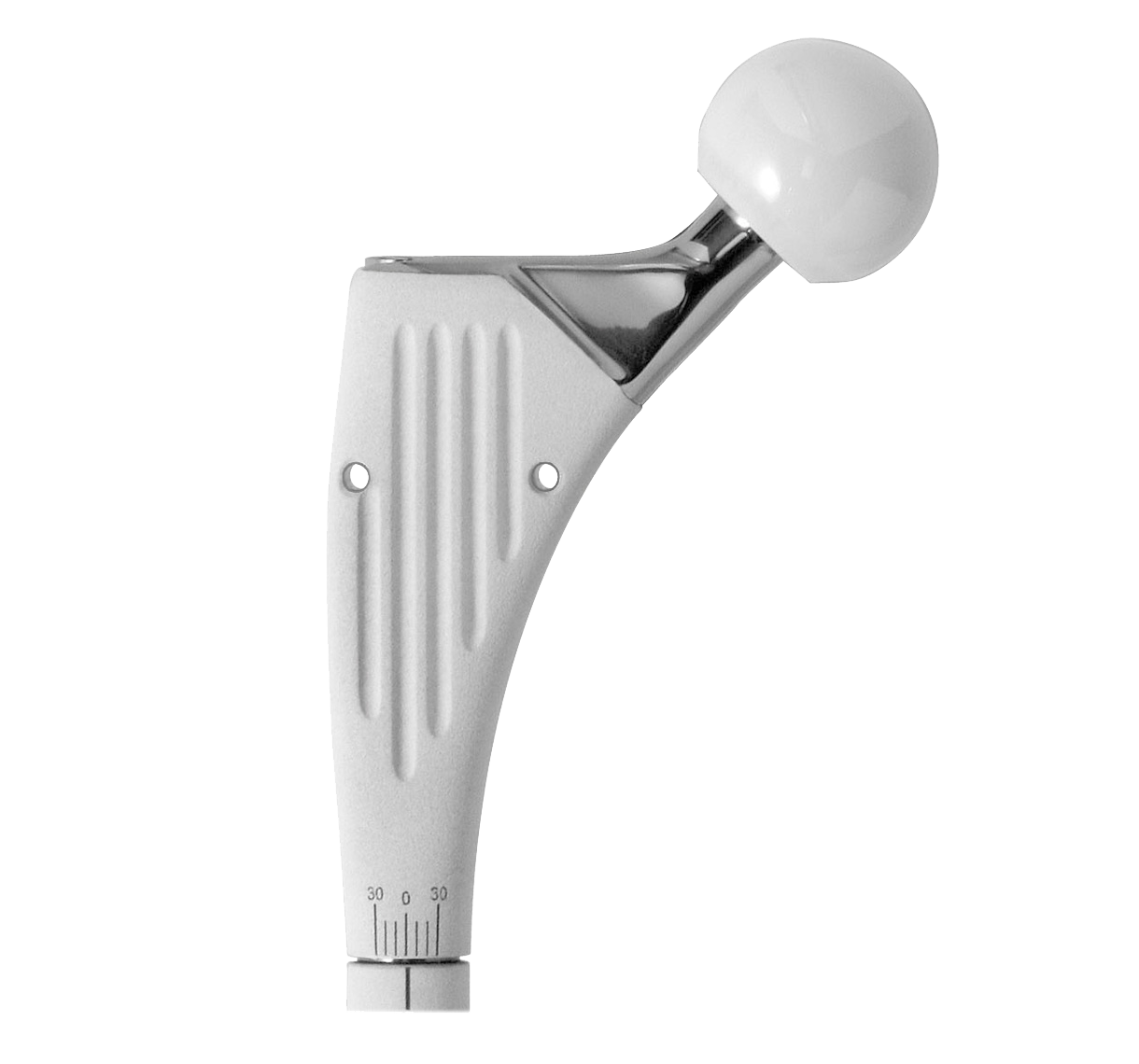 Its 10/12 (5°42'30'') taper and thin, highly polished neck allow for greater joint range of motion than with a larger neck.
Impaction limit corresponds to HAP boundary
Ovoid shape and grooves increase the contact area for secondary fixation.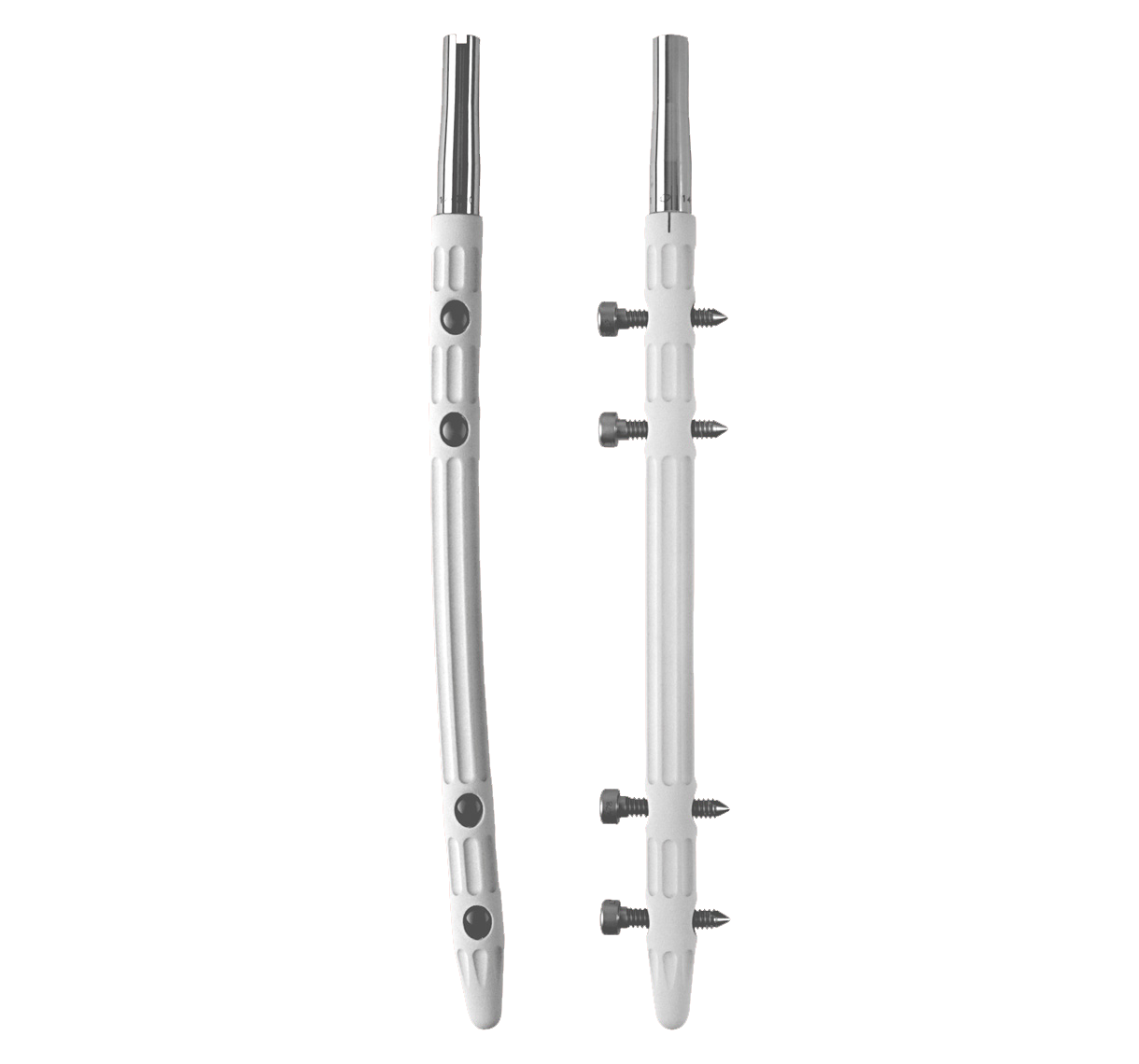 Nail has an anterior curvature and channels to help with stability.
Different locking levels depending on nail length.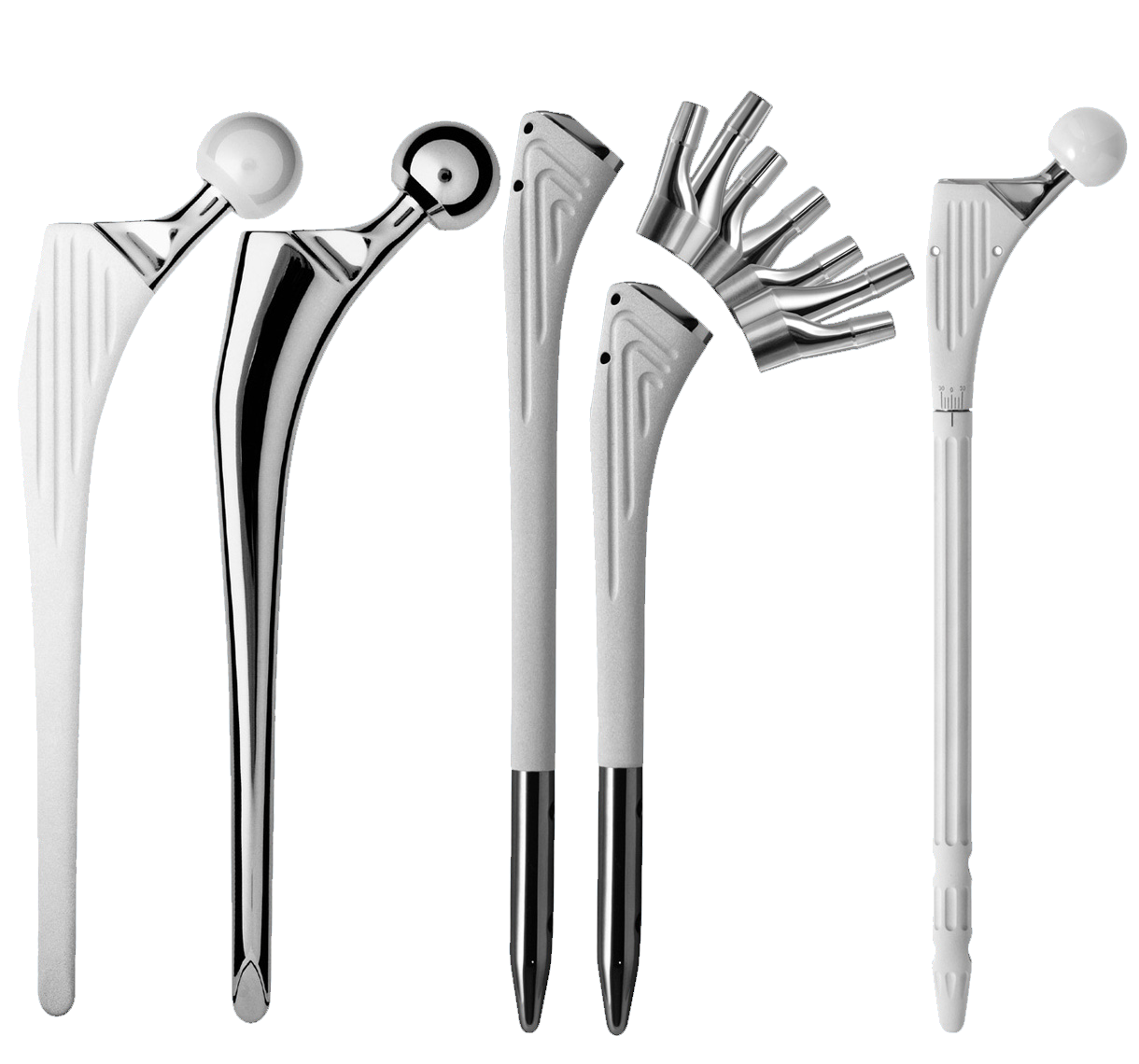 Femur stem option that fits within a product line spanning revision and reconstruction:
-GENERIC Revision: cemented straight femoral stem.
-INTEGRALE Revision: cementless straight femoral stem.
-OPTIMAL: cementless dual curvature femoral stem.
-EXTREME Revision: cementless anatomical stem.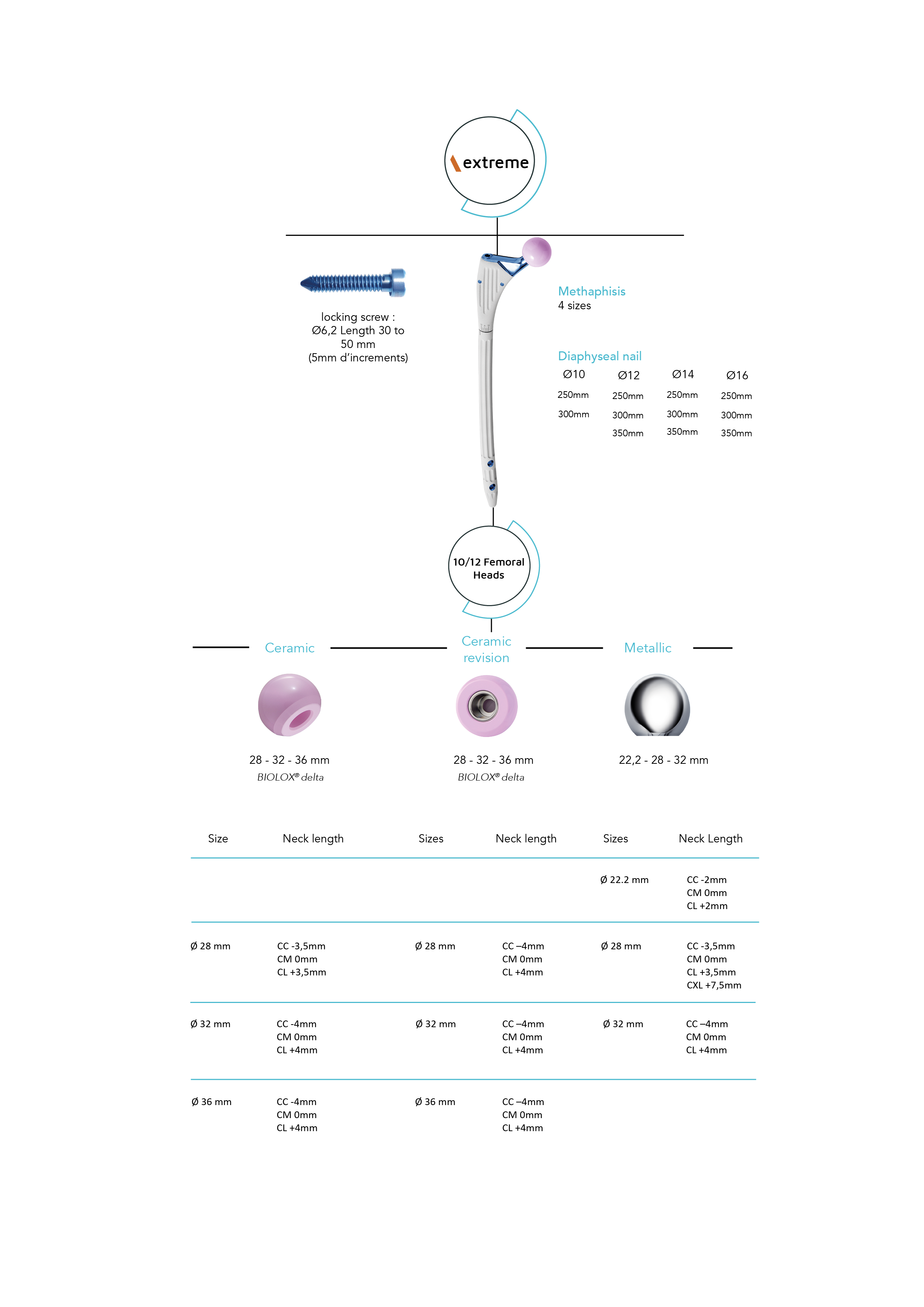 Download documentation