What is a prosthetic joint ?
Total Hip Arthroplasty (THA)
On each side of the pelvis is a cavity called the acetabulum. The femoral head (upper extremity of the femur) articulates with the acetabulum.
In cases of hip osteoarthritis, the surgeon replaces the joint between the pelvis and the femur with a Total Hip Arthrosplasty (THA) implant.
Replacement of the hip joint by a Total Hip Arthroplasty (THA) implant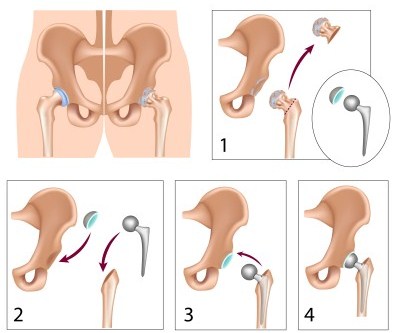 A TOTAL HIP ARTHROPLASTY IS COMPRISED OF DIFFERENT COMPONENTS
A femoral implant comprised of :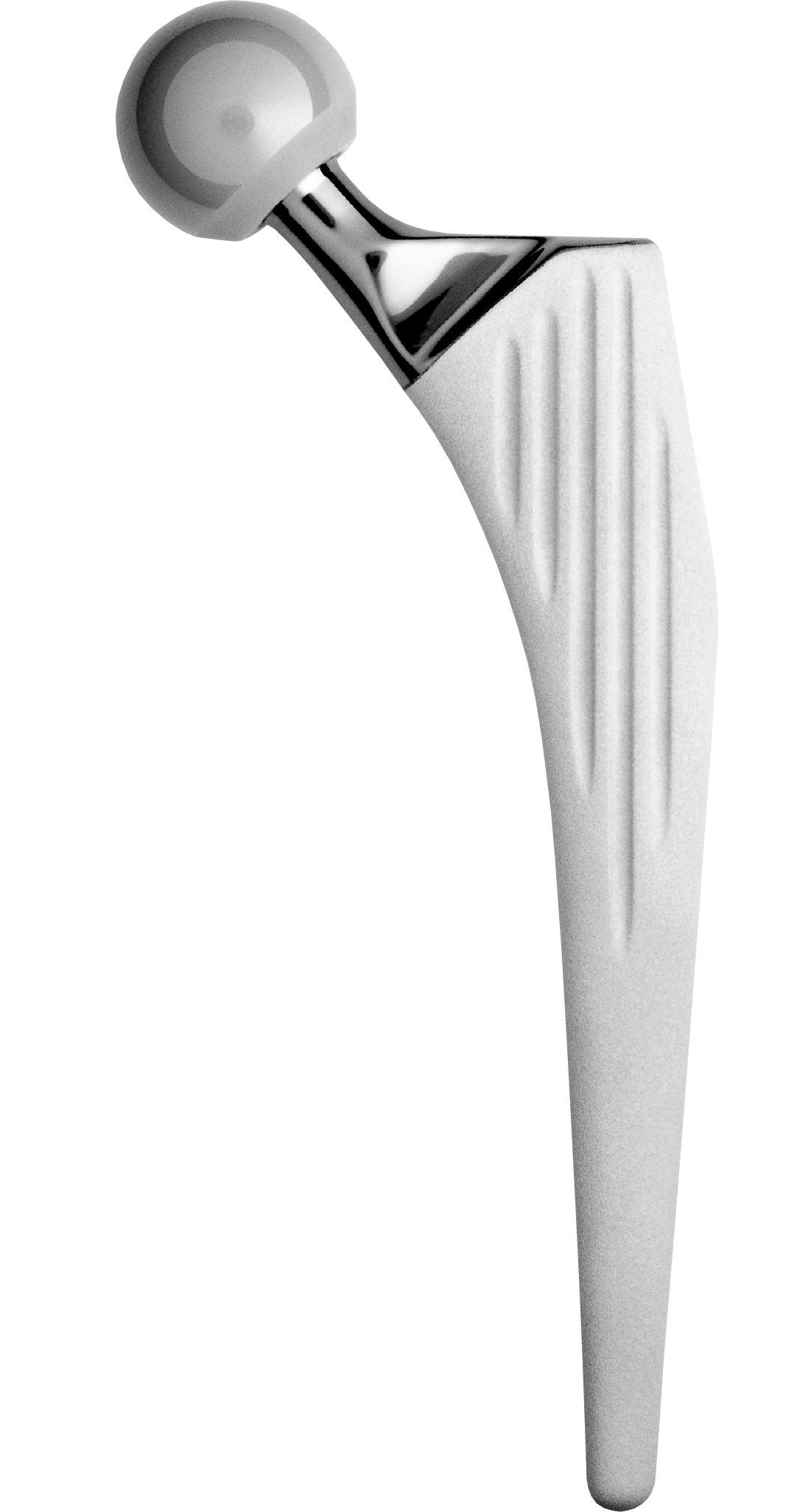 A round head (made of stainless steel or titanium) that is placed on the neck of the stem and articulates with the liner.
A neck (cone-shaped) that can be fixed on the stem or a modular neck. When the femoral stem can accommodate a modular neck, the surgeon can choose between different necks that can be adapted to the shape of the femur.
A femoral stem (made of stainless steel or titanium) that is inserted in the femur.
FIXATION OF THE IMPLANTS TO BONE
The cup and femoral stem can either be cemented (fixed to the bone with orthopaedic cement) or cementless (the implant will be covered with a hydroxyapatite material that enables direct fixing to the bone). Supplementary fixation such as screws, especially on the cup, can be added to improve its hold.
Femoral implants, cups and heads exist in many different sizes, enabling good fit with the each individual's shape.