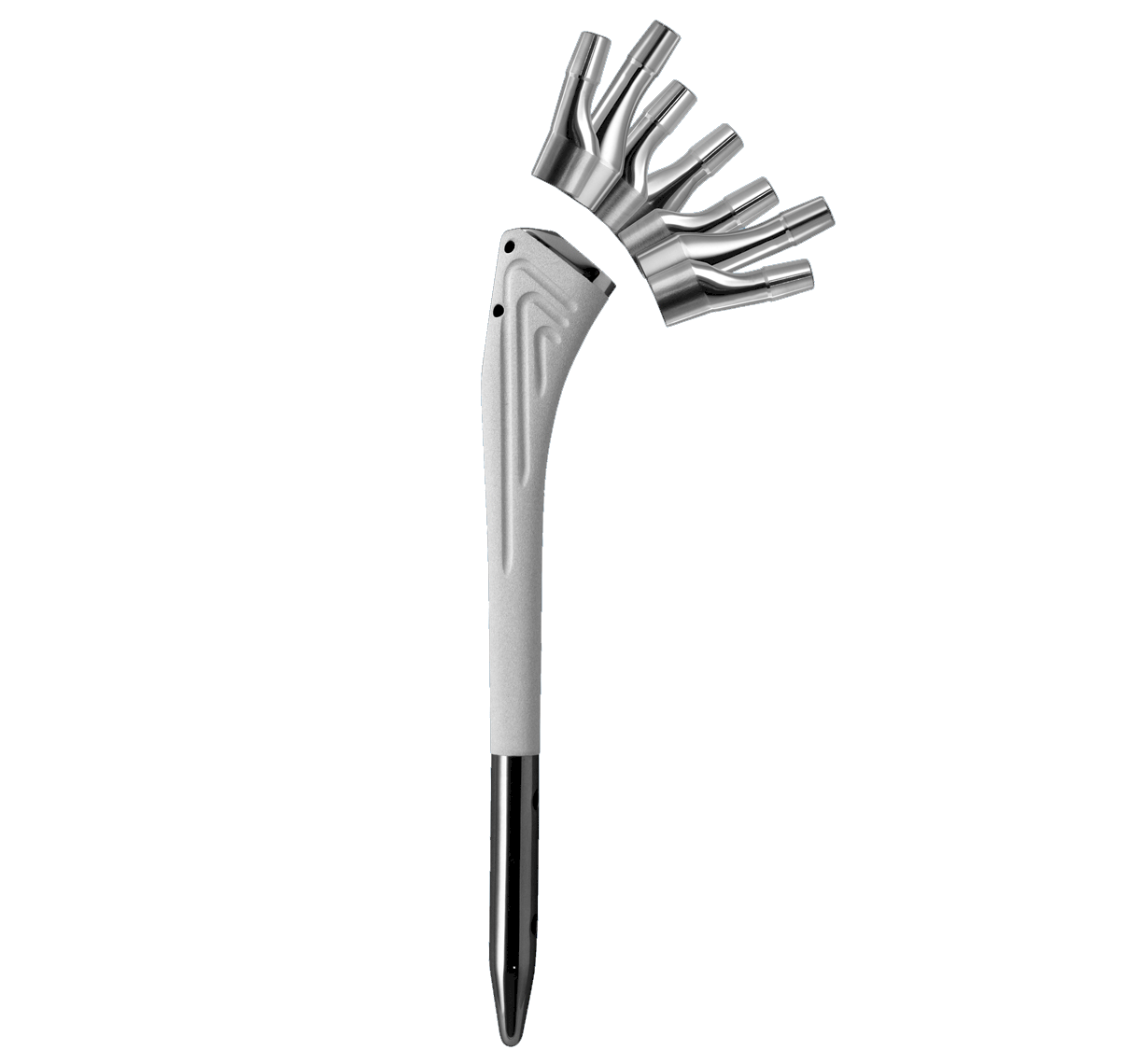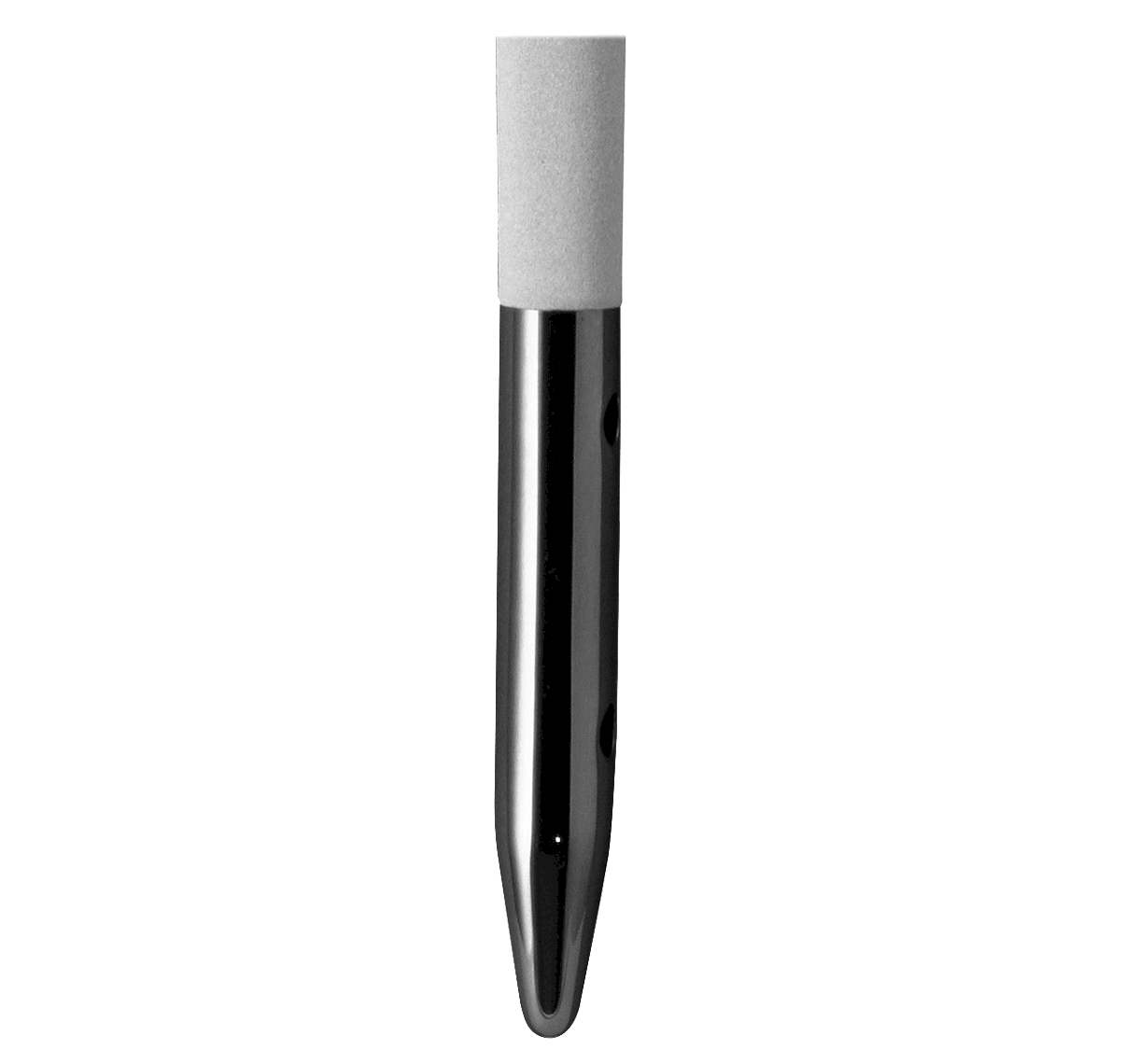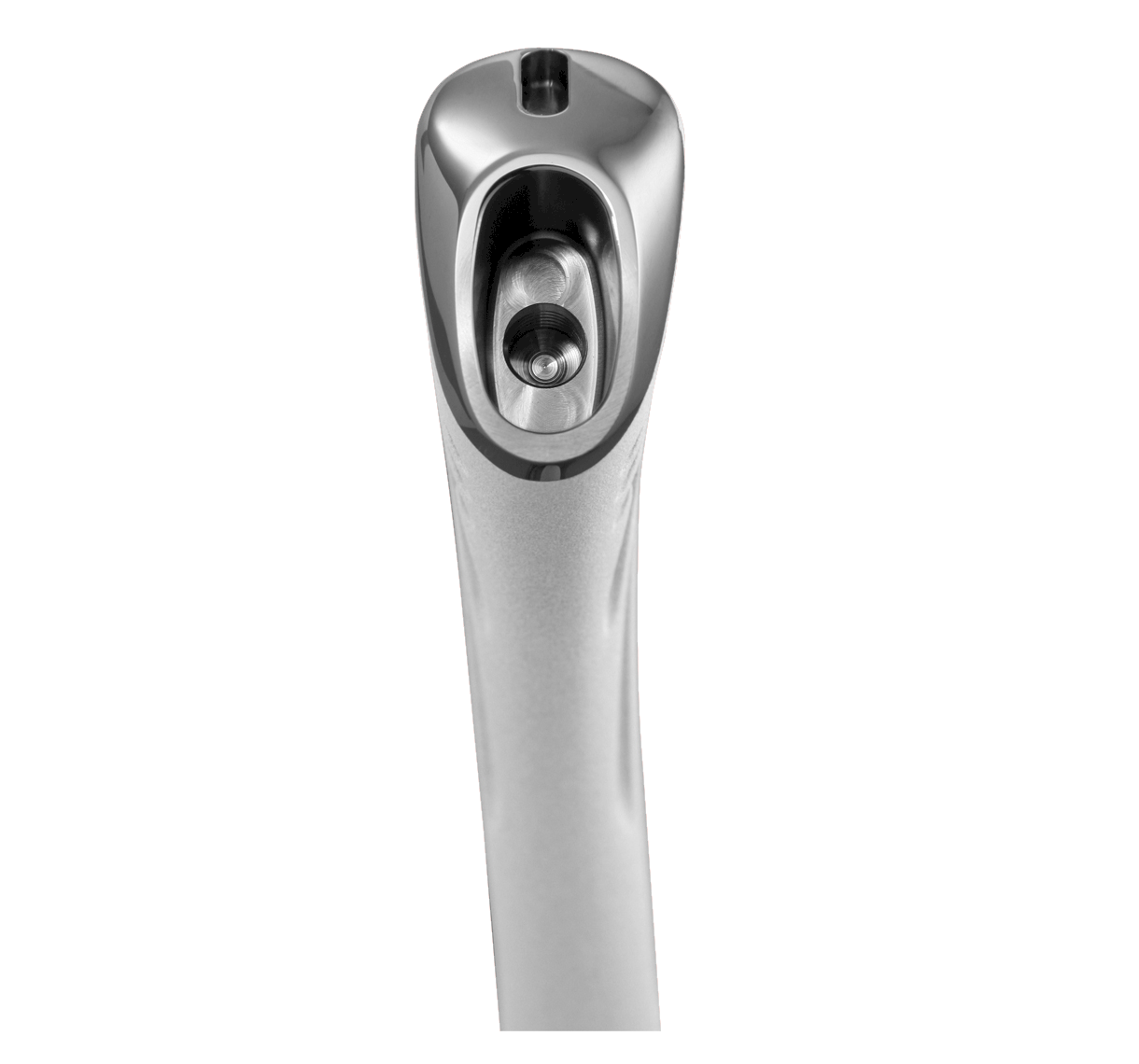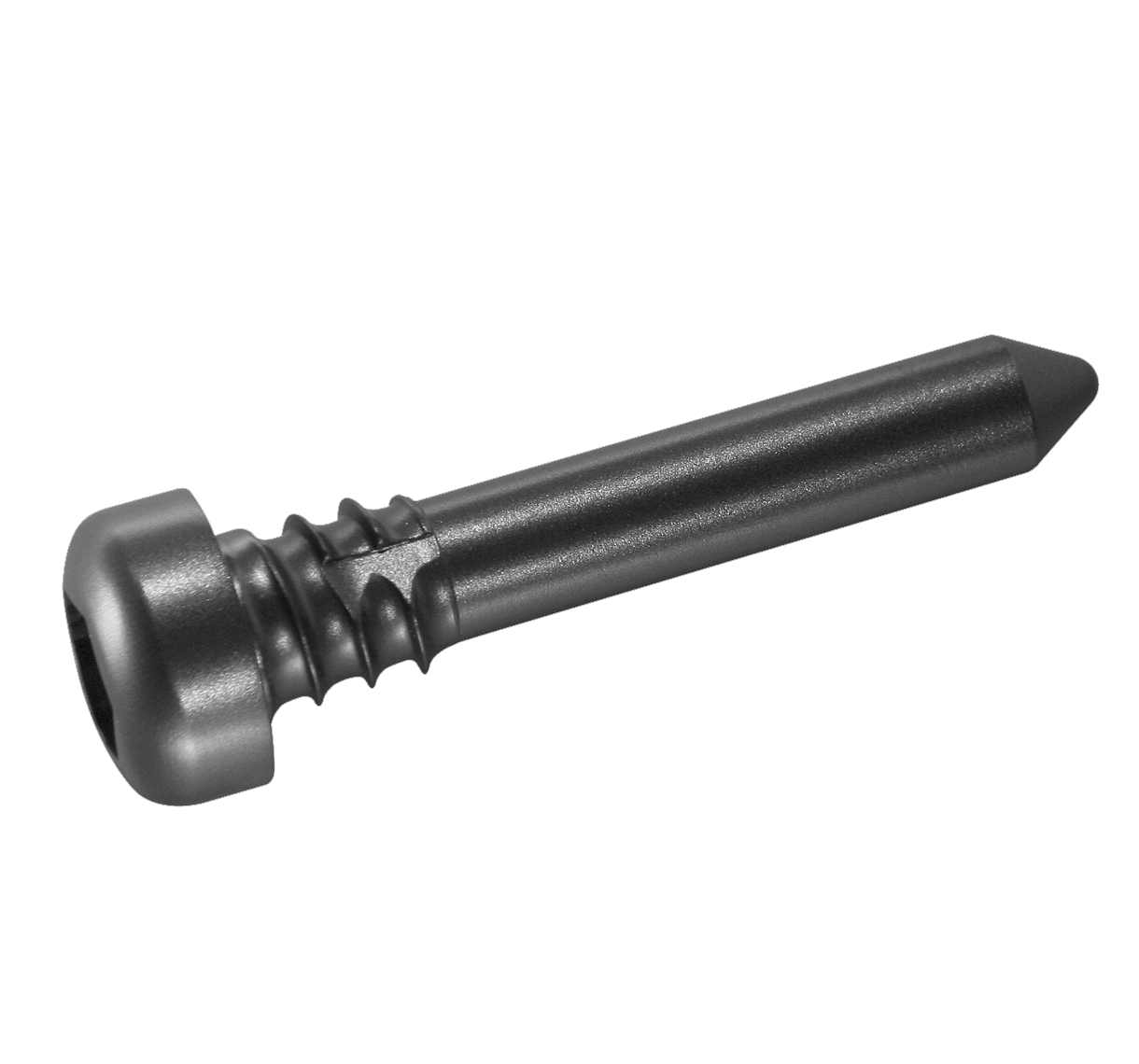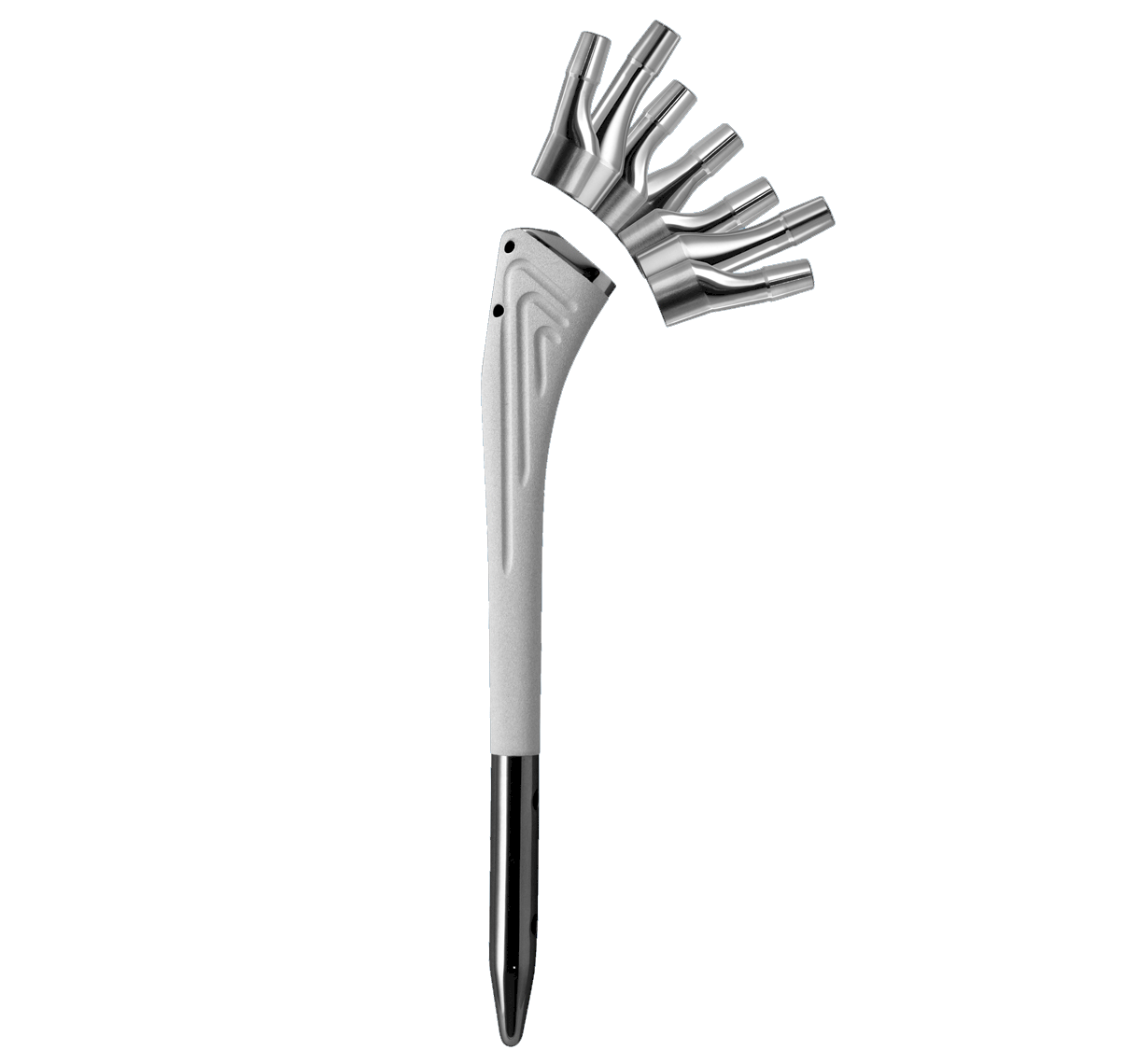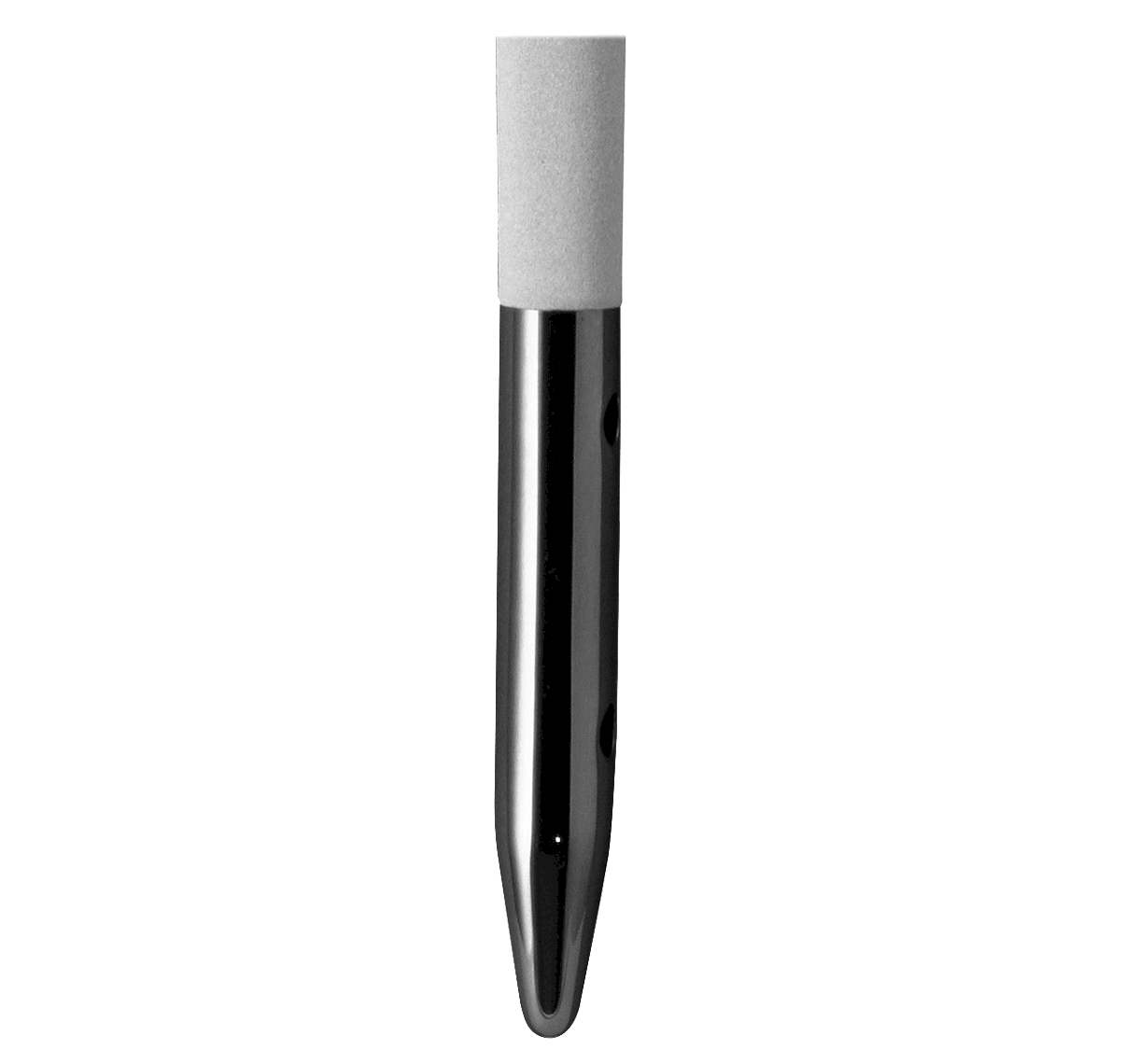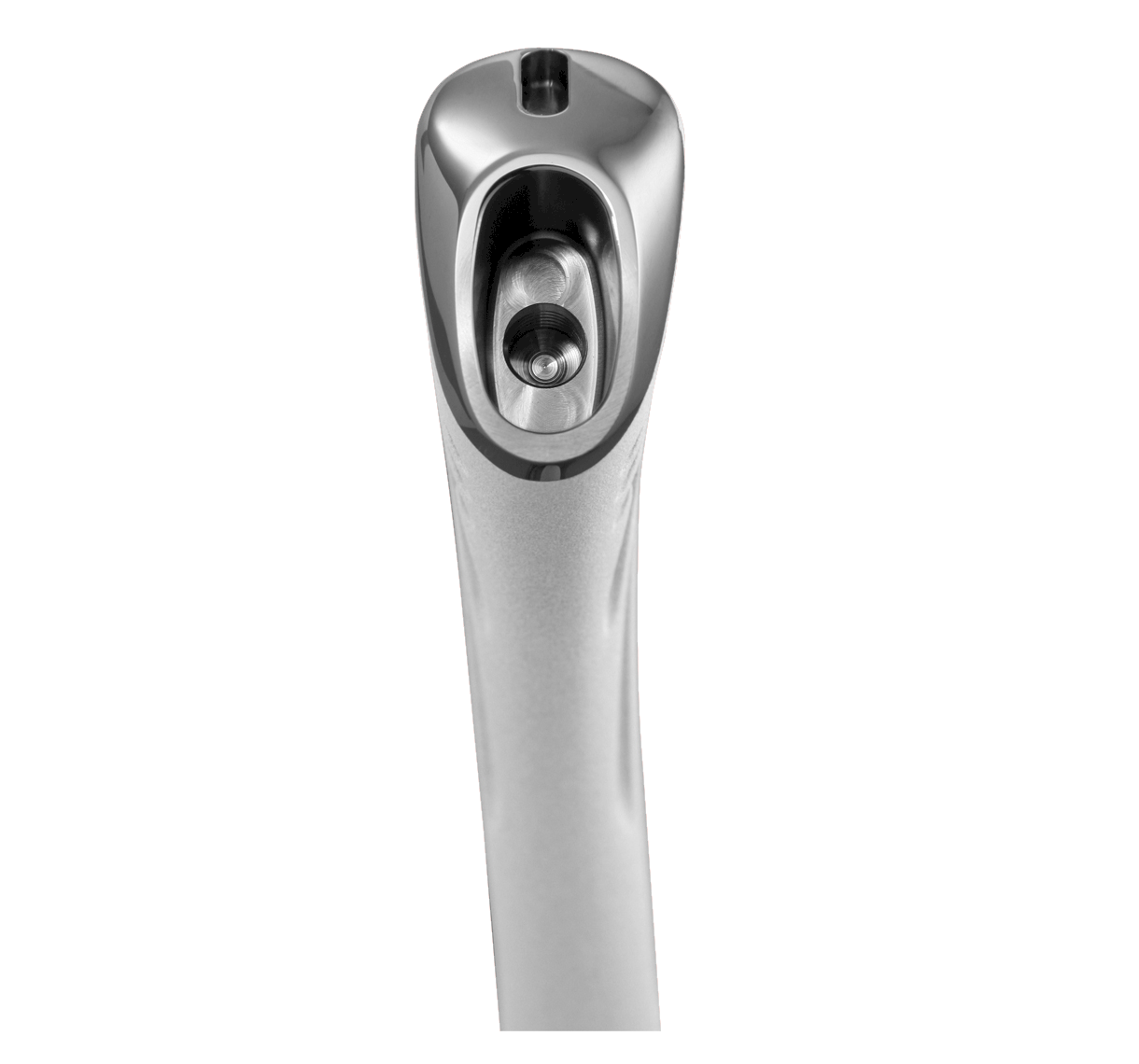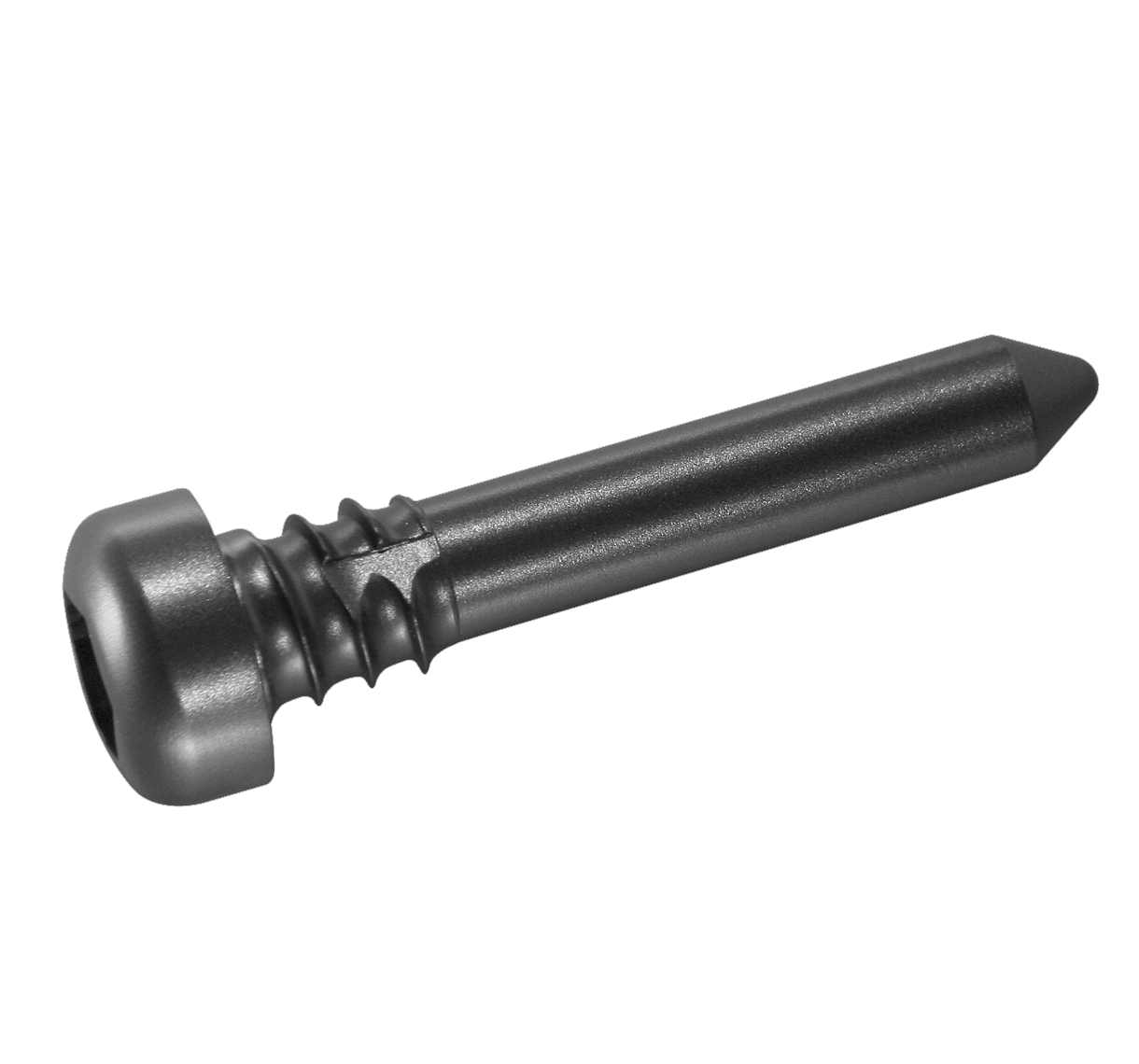 OPTIMAL
Hip - Femoral stems Reconstruction
CE2797
Anatomical cementless revision/reconstruction femoral stem.
Stem with modular neck (4 modular, reversible necks) that can be locked distally.
Neck modularity allows for accurate, flexible restoration of joint centre and better control over leg length.
In clinical use since 2010.
"Some devices may not be approved in your country, please contact your local distributor for further information"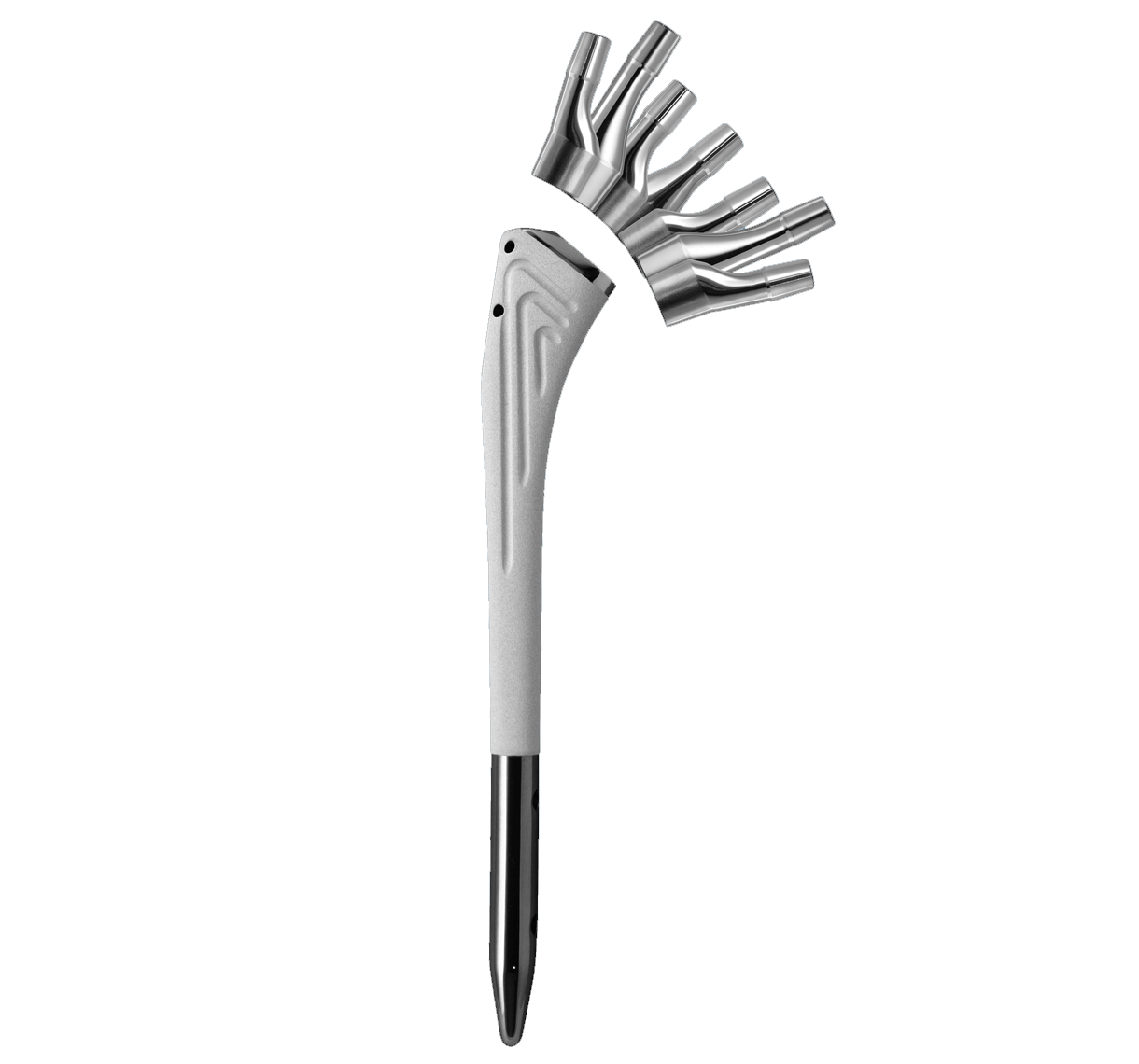 Revision femoral stem (200 mm long) and Reconstruction femoral stem (250 mm long).
Grooves increase the bone-implant contact area; they are closed proximally and open distally
4° metaphyseal anteversion and anterior curvature of femoral shaft.
Impaction limit corresponds to HAP boundary.
Metaphysis is proportionately scaled between sizes.
Distal diameter is 12 or 14 mm, depending on stem size.

Smooth distal end: cone-shaped and highly polished
Two holes distally for Ø4.7 mm threaded pins.
Partial HAP coating.
Material: titanium.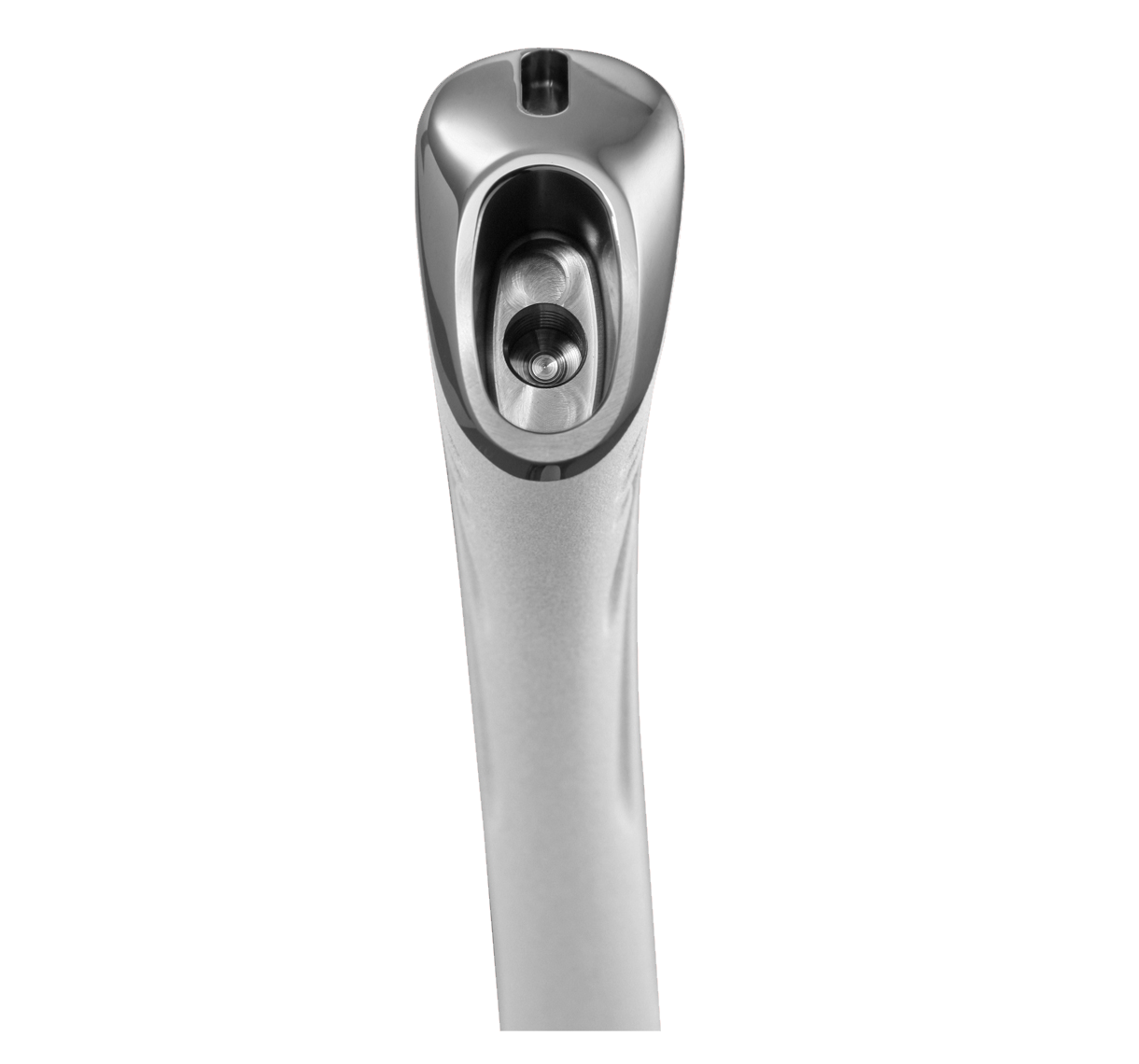 Elliptical, symmetrical cavity allows the modular neck to be reversed.
Morse taper connection.
Threaded hole at bottom of cavity for extraction tool.
Impaction point at top of stem is offset to ensure impaction is in line with shaft axis.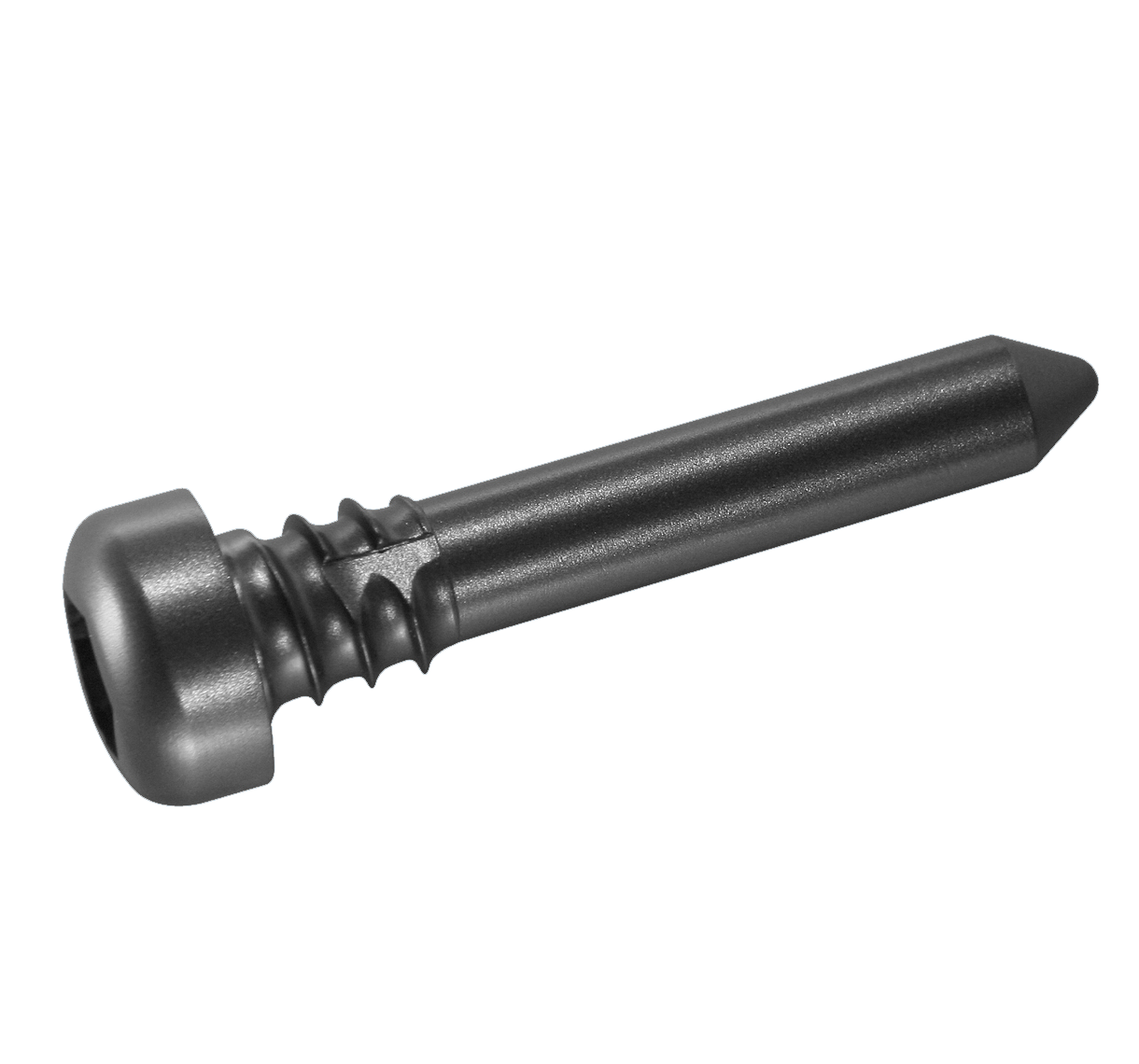 Locking threaded pin Ø 4.7 mm.
Threaded area below head: Ø 6.5 mm cortical thread.
Rounded screw head.
Material: titanium.



Femur stem option that fits within a product line spanning revision and reconstruction:
-GENERIC Revision: cemented straight femoral stem.
-INTEGRALE Revision: cementless straight femoral stem.
-OPTIMAL: cementless dual curvature femoral stem.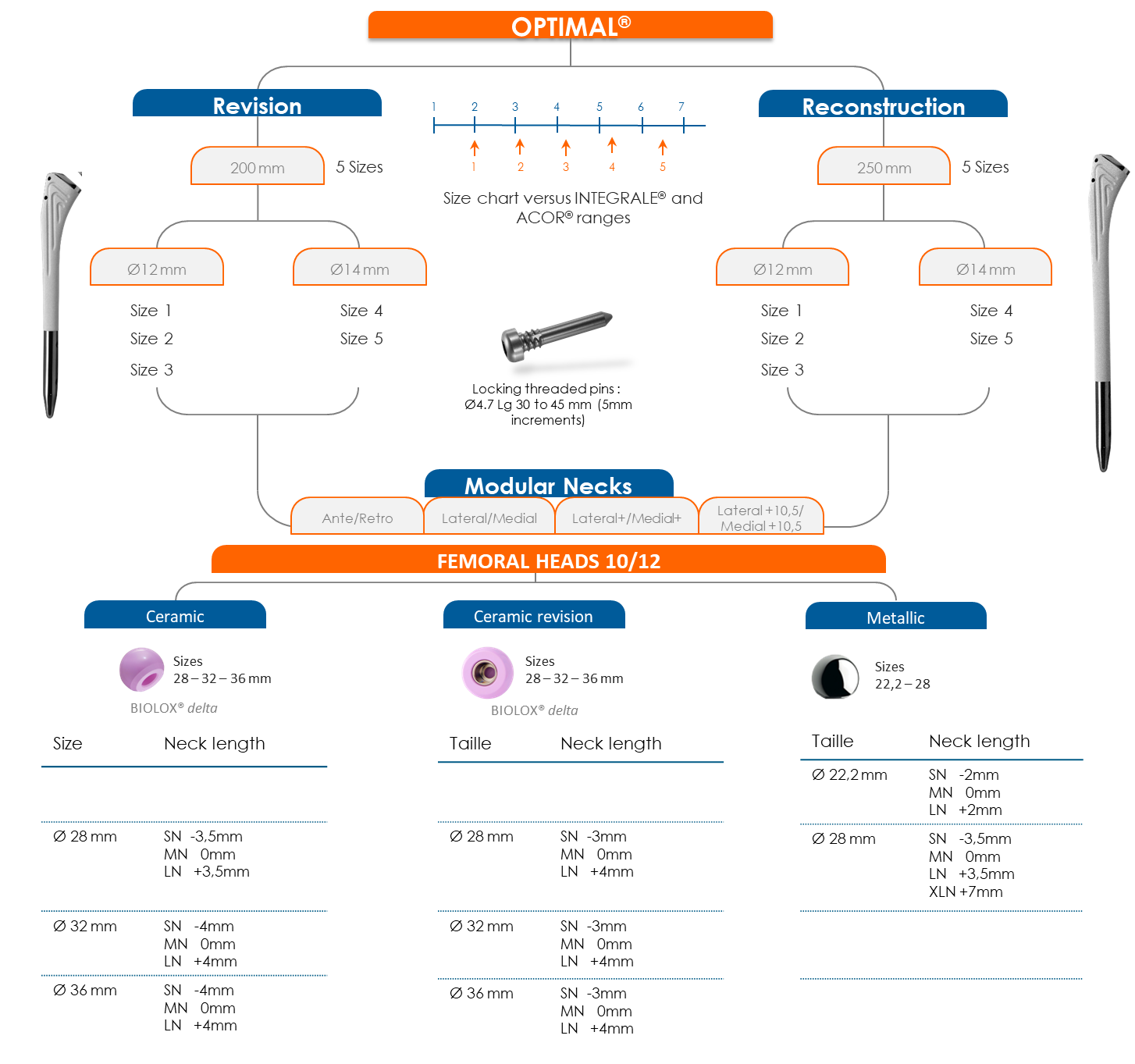 Download documentation