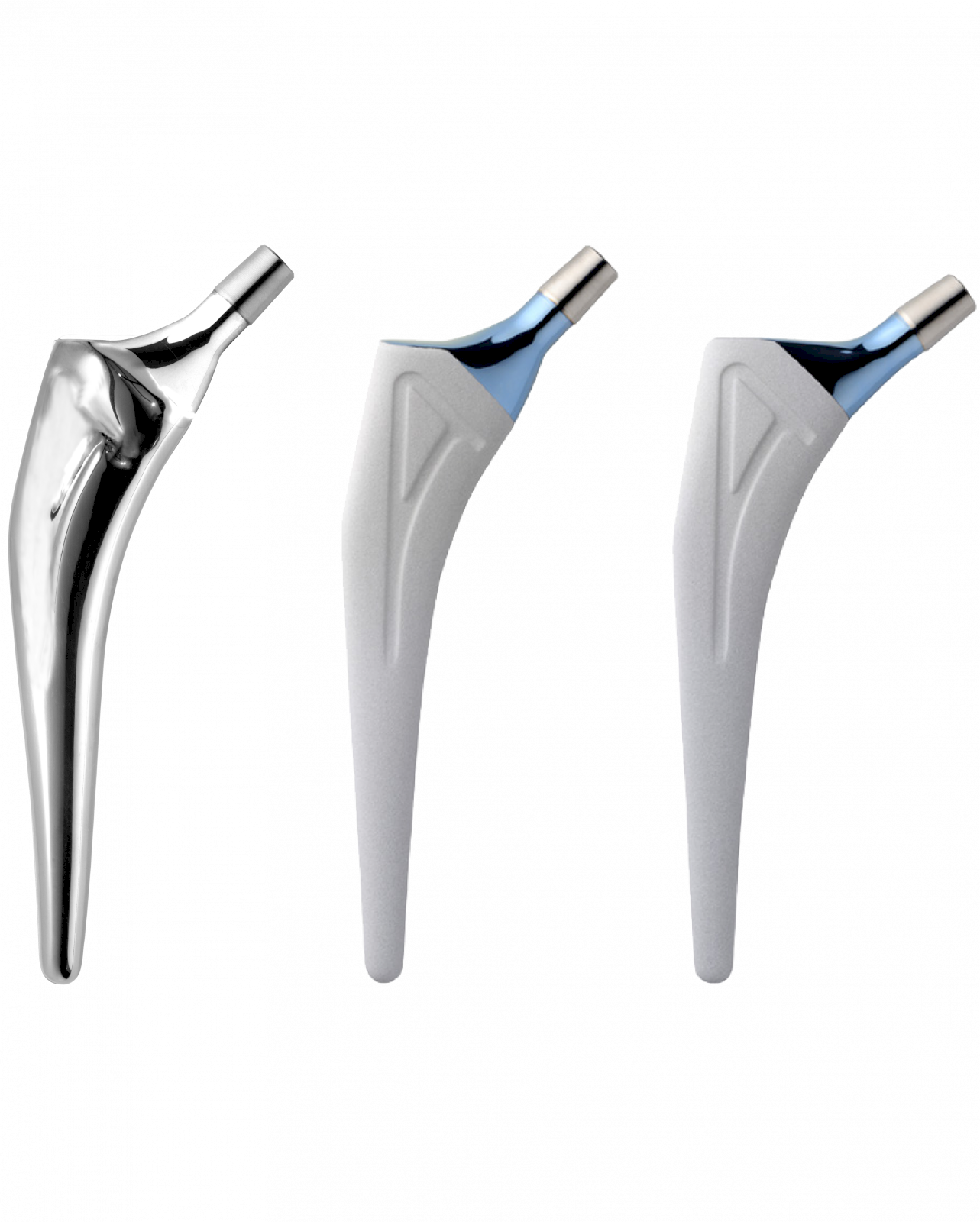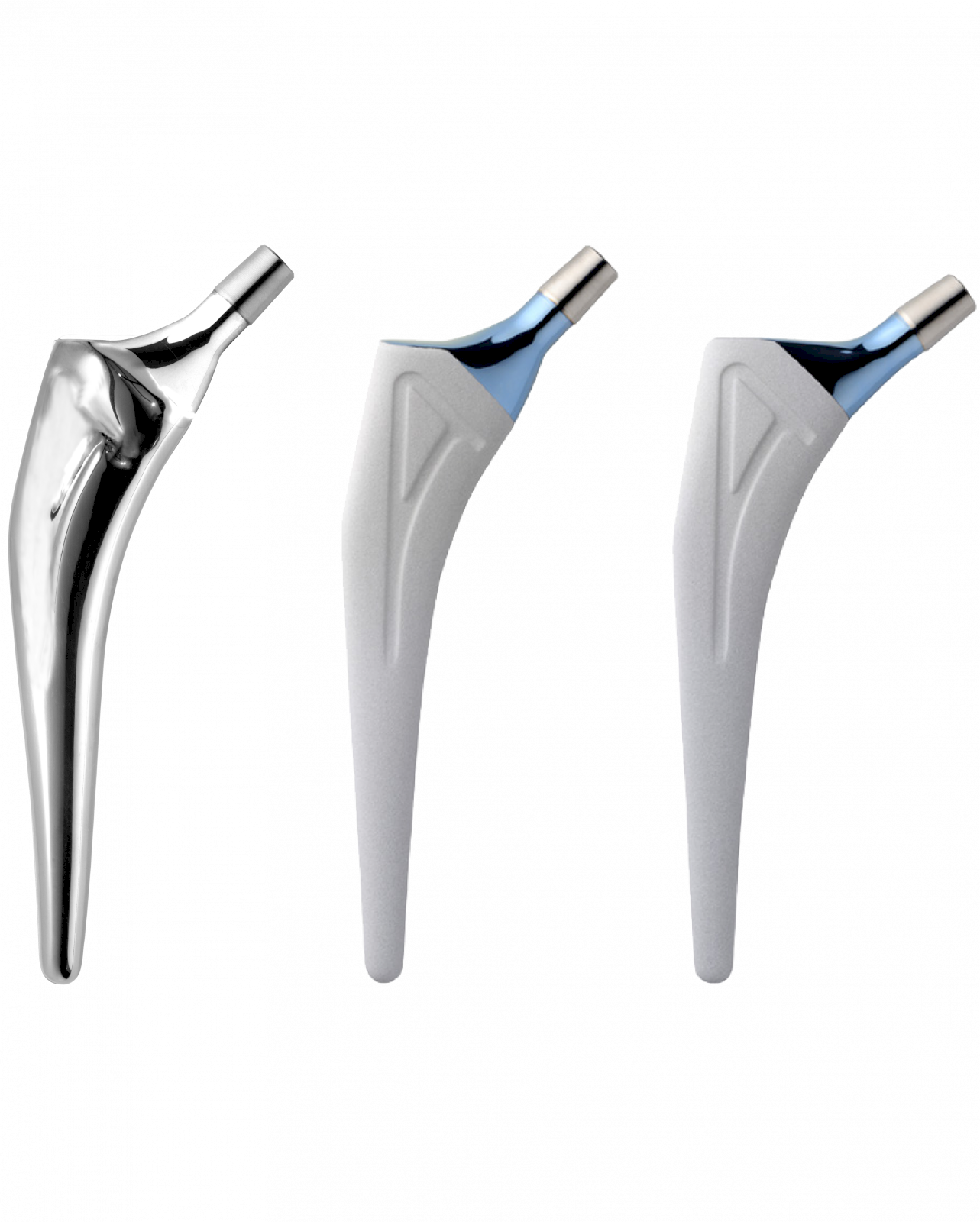 ACOR monobloc cemented
Hip - Femoral stems Primary
CE1984
Primary Anatomical Femoral Stems.
The ACOR Monobloc stem is available in cemented or cementless models
The ACOR Monobloc cemented is available in Standard variant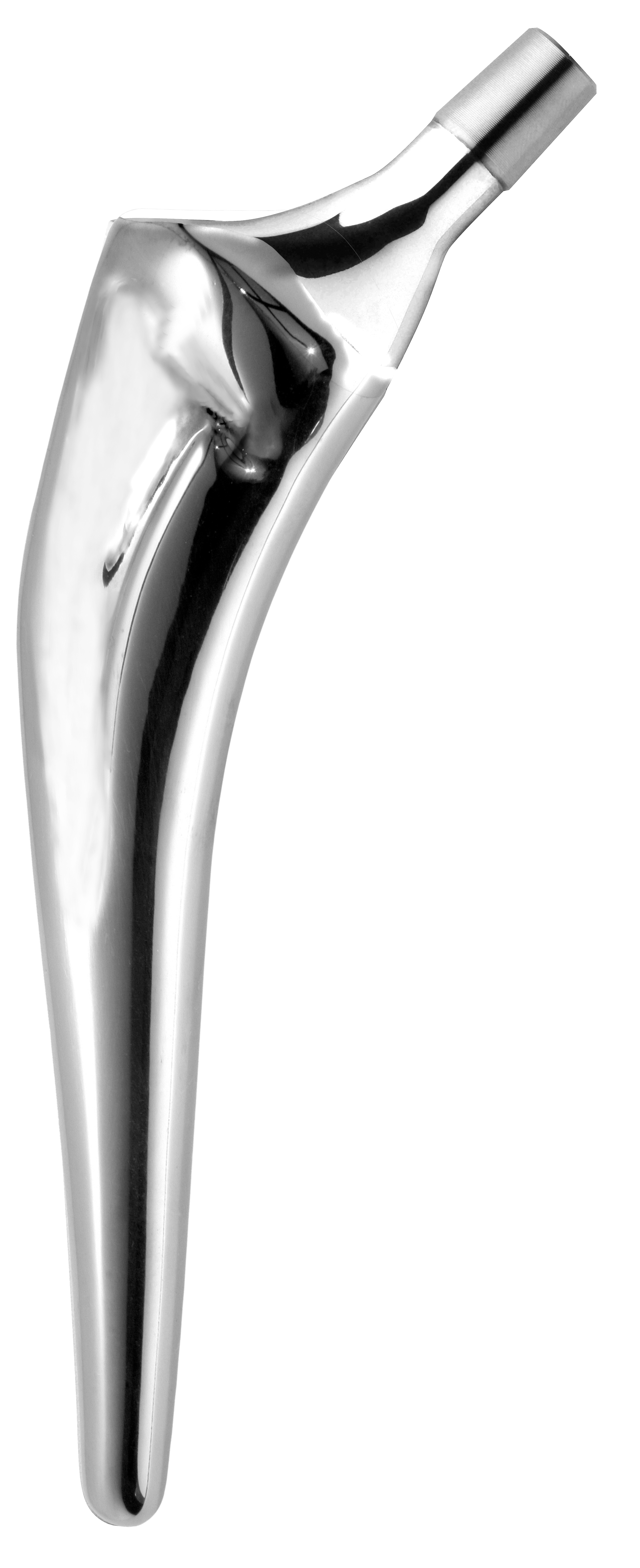 Entire stem has a highly polished finish to prevent abrasion of the cement mantle(1).
Intra-medullary shape identical to the cementless model
Proportionately scaled sizes.
Material: stainless steel (M30NW)
(1) T. Scheerlinck, P.-P. Casteleyn « The design features of cemented femoral hip implants ».

Anatomic 8° metaphyseal curvature matches the proximal femur's natural curvature.
Primary stability ensured by ovoid metaphyseal cross-section that optimises metaphyseal filling.
Its length and diameter make it easy to implant through the anterior approach.
Thin, cylindrical distal end contributes to metaphyseal anchoring and ensures diaphyseal guiding.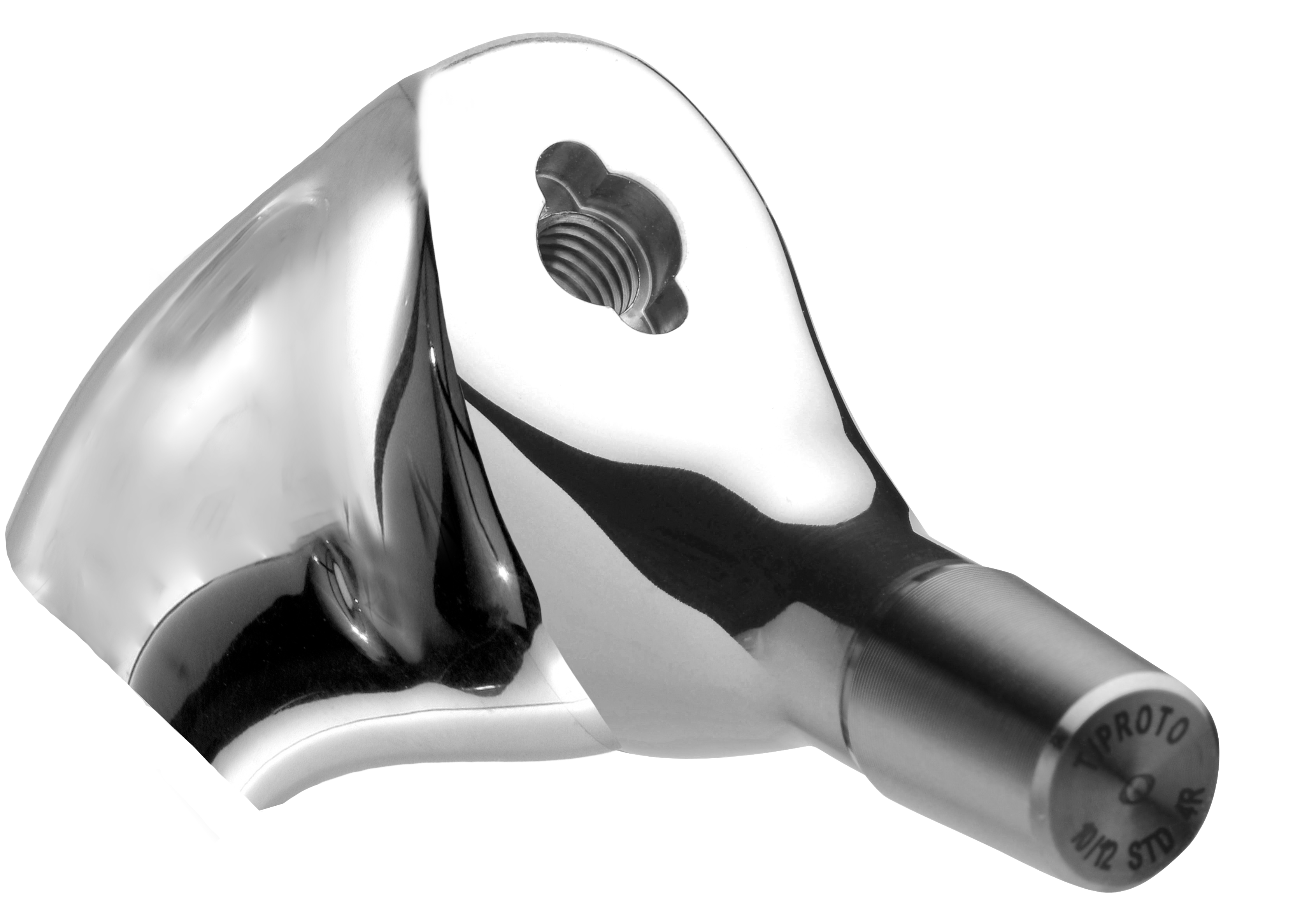 Oval impaction hole on top of stem.
Threaded hole used for extraction.

Thin femoral neck with small taper (10/12, 5°42'30'').
Standard version: Neck-shaft angle 137°.
Extra-medullary shape identical to the cementless model in Standard variant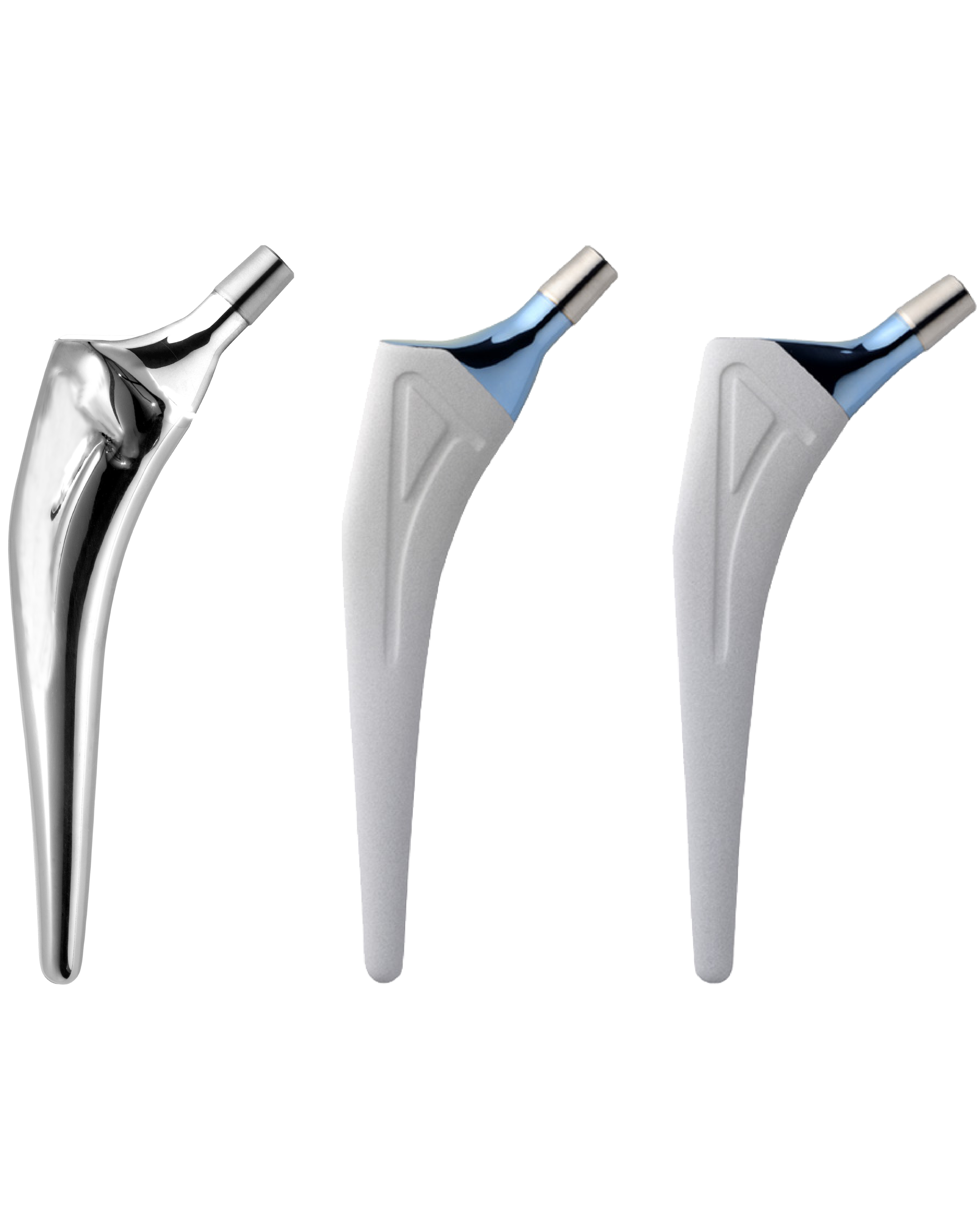 Femoral stem product available in several versions:
- Cemented or cementless.
- Standard or Lateralized (cementless only).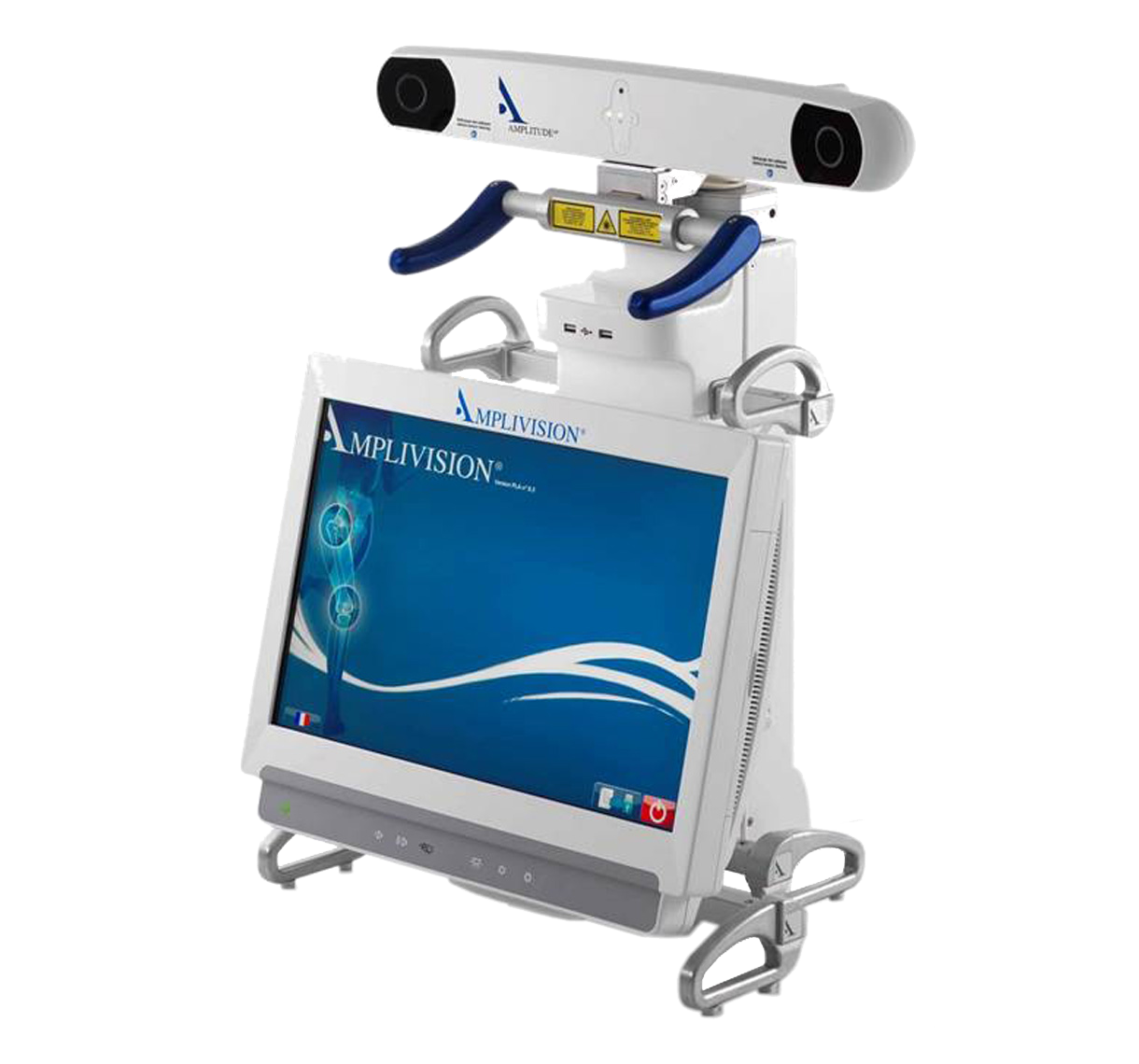 ACOR instrumentation can be used during conventional surgery or with Computer Assisted Surgery (AMPLVISION):
- Computer Assisted Surgery of the cup and femoral stem helps to maintain leg length and offset.
Several broach handles suitable for the various hip approaches are available for use with or without AMPLIVISION:
- Posterior approach.
- Anterior approach with patient on their side.
- Anterior approach with patient supine.
- Anterior Hueter approach with patient supine.