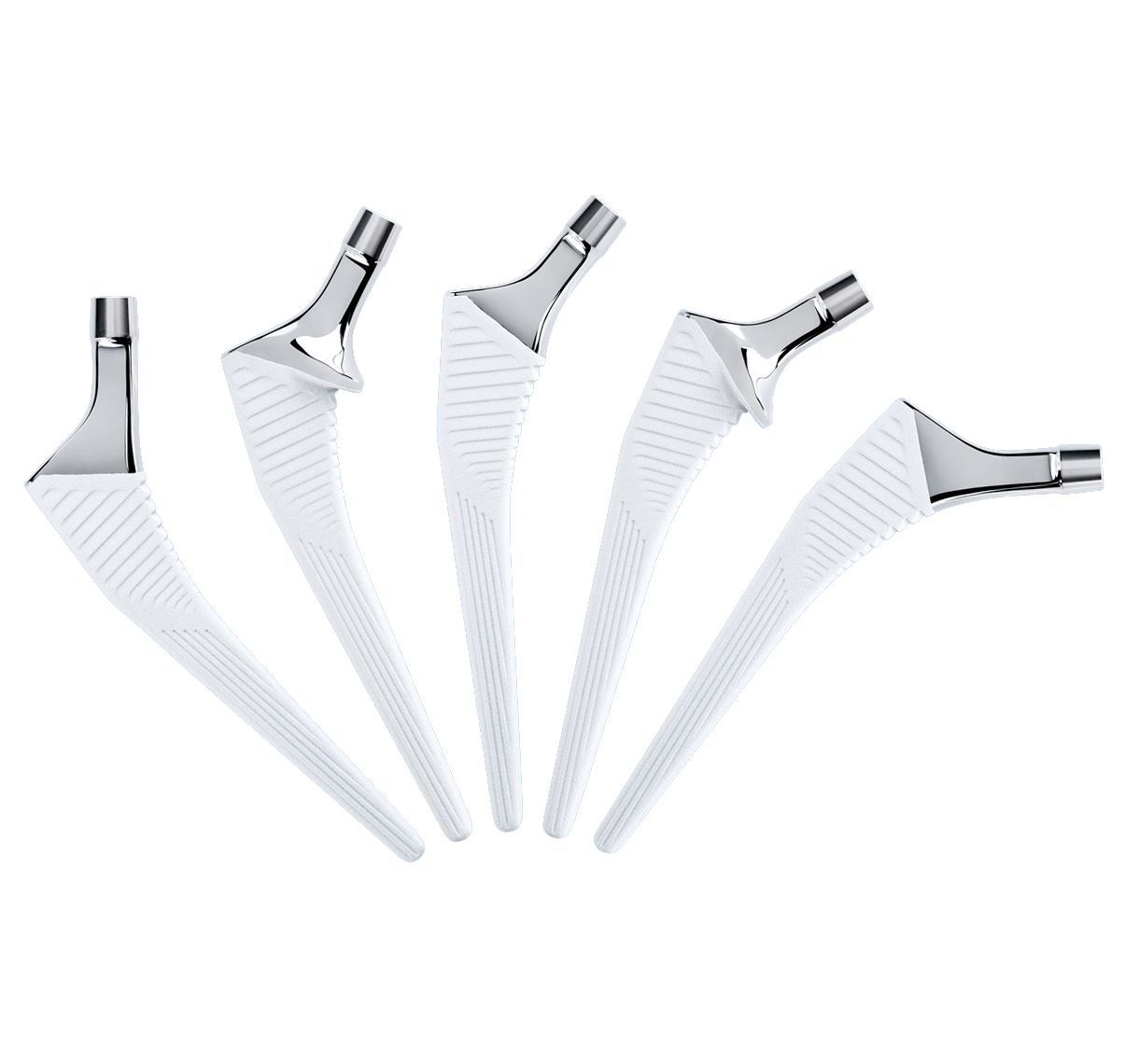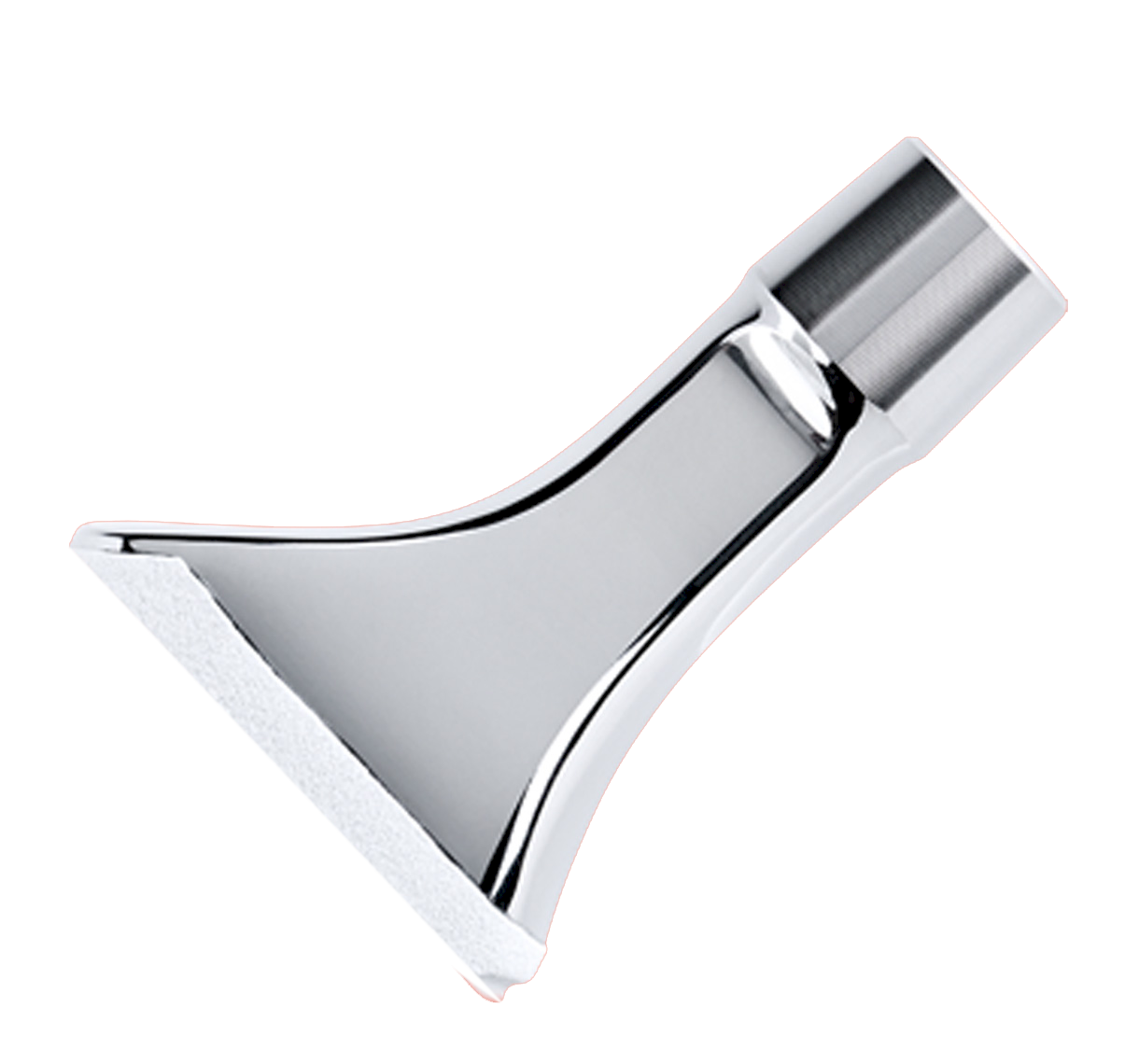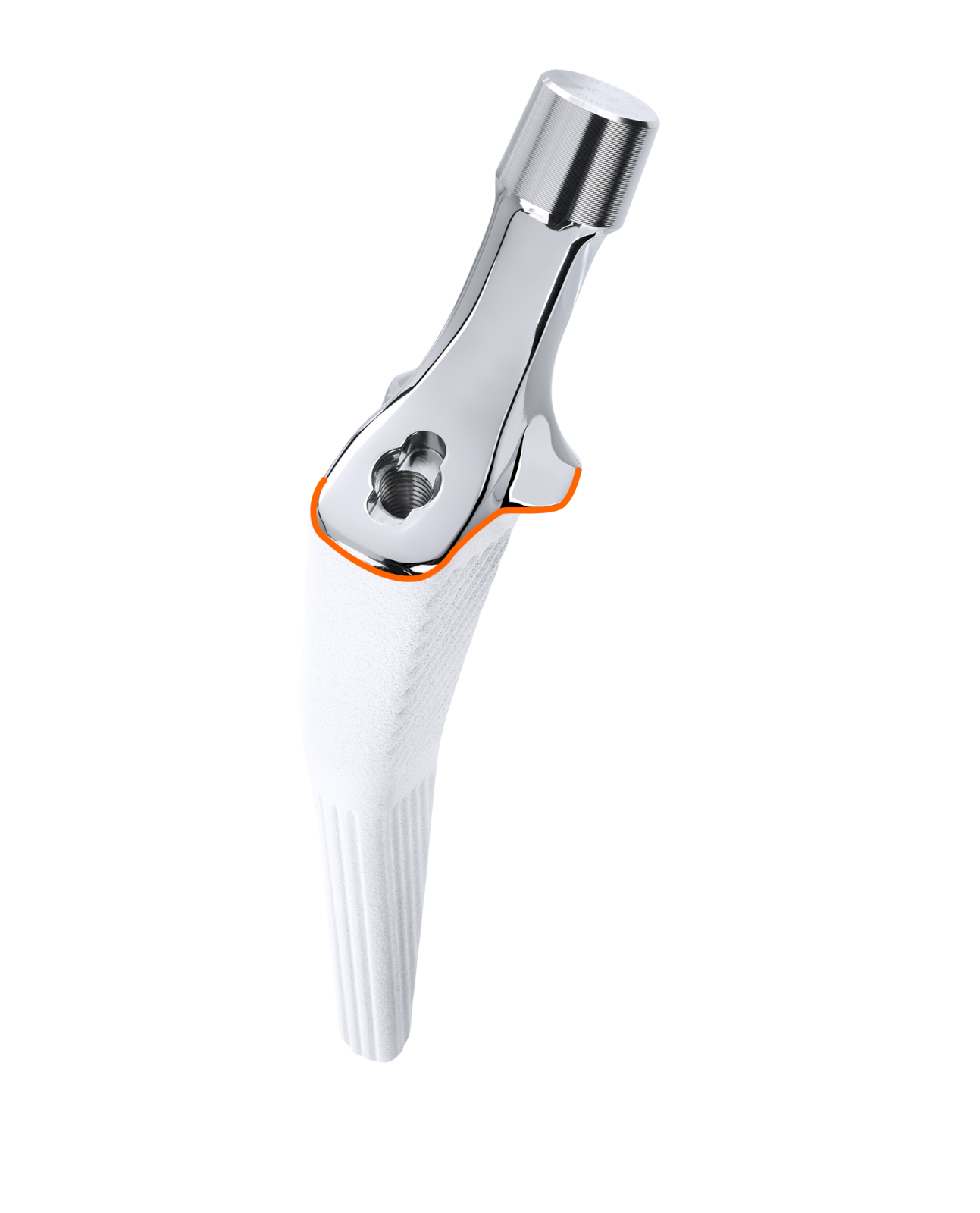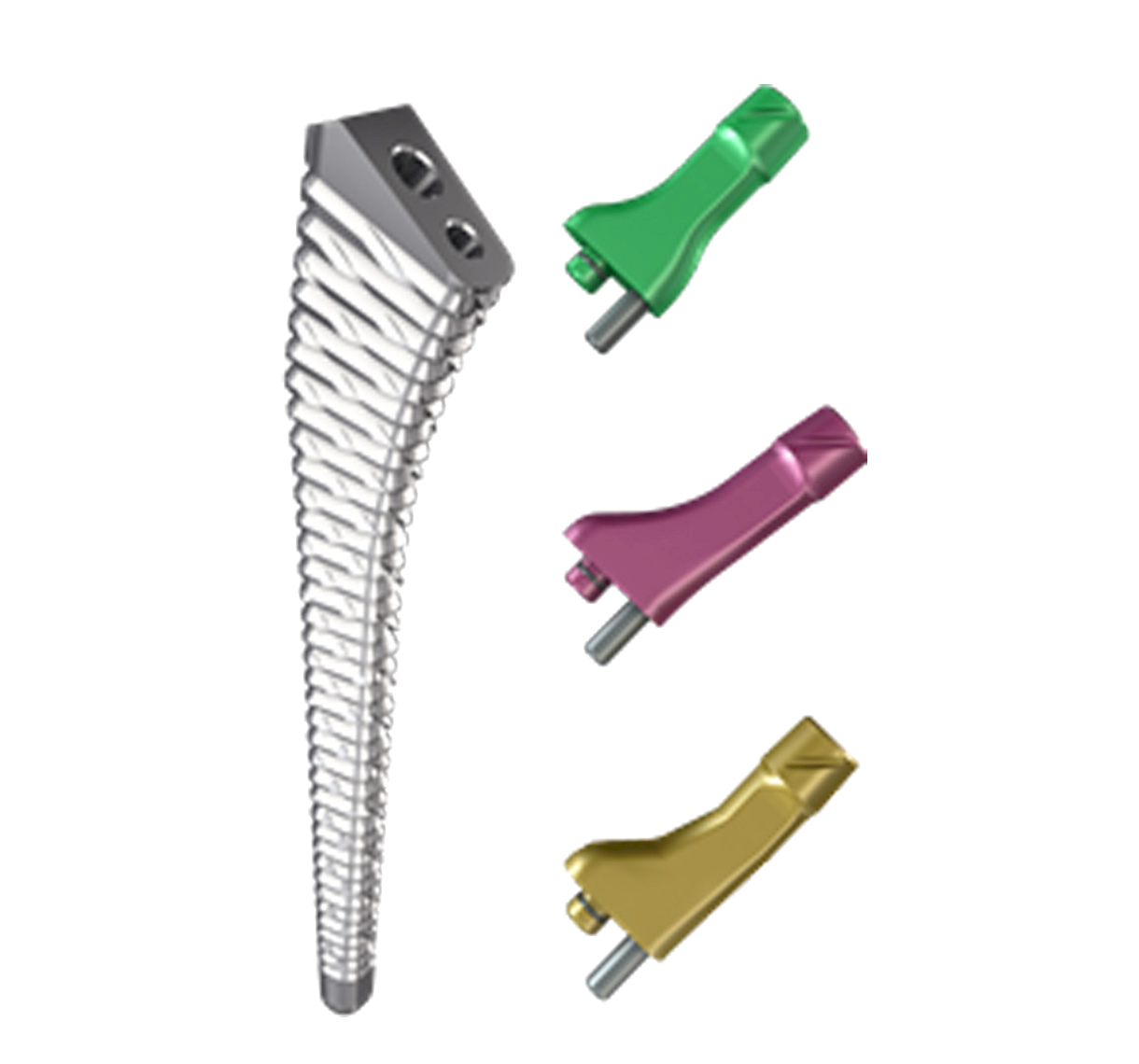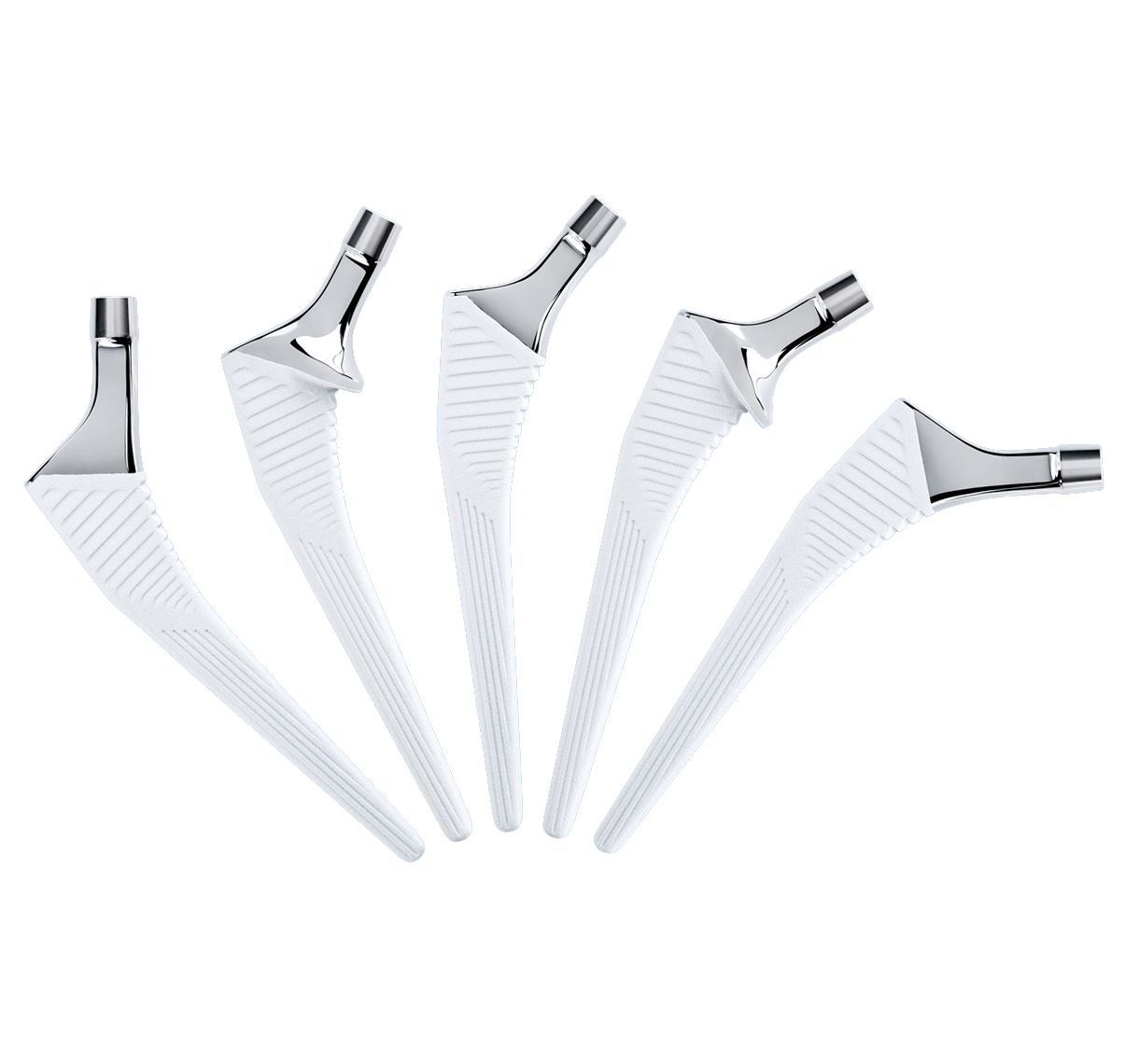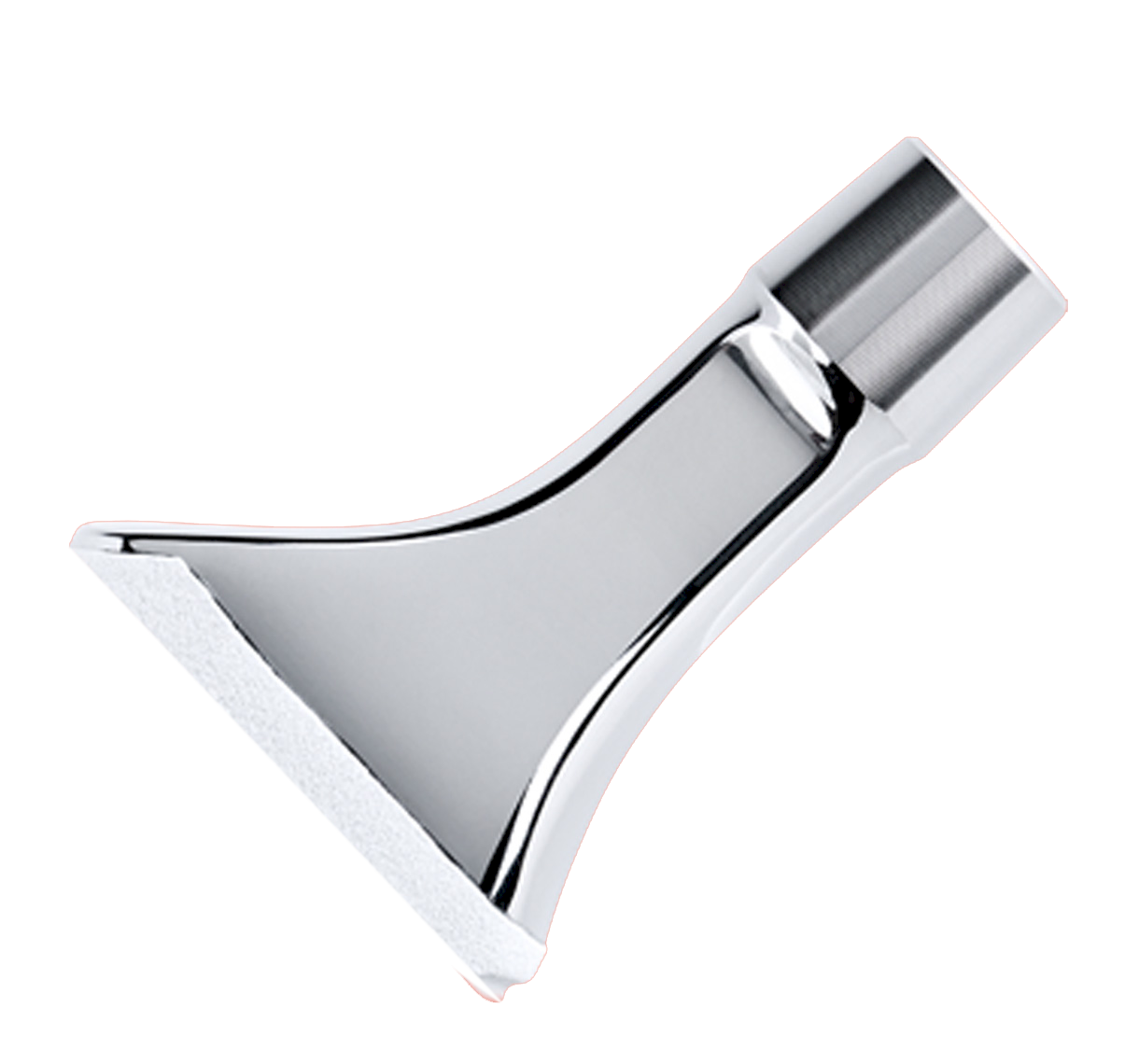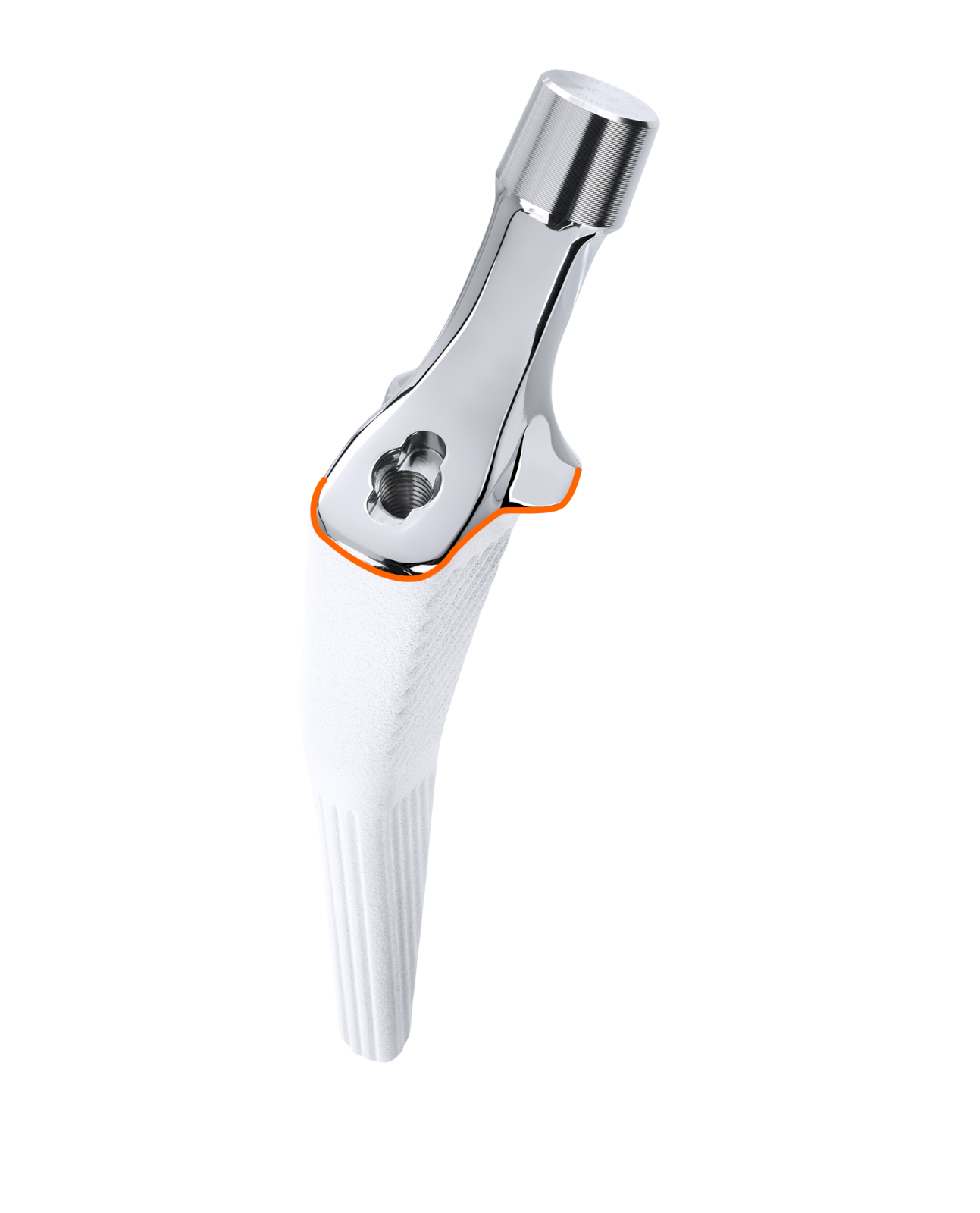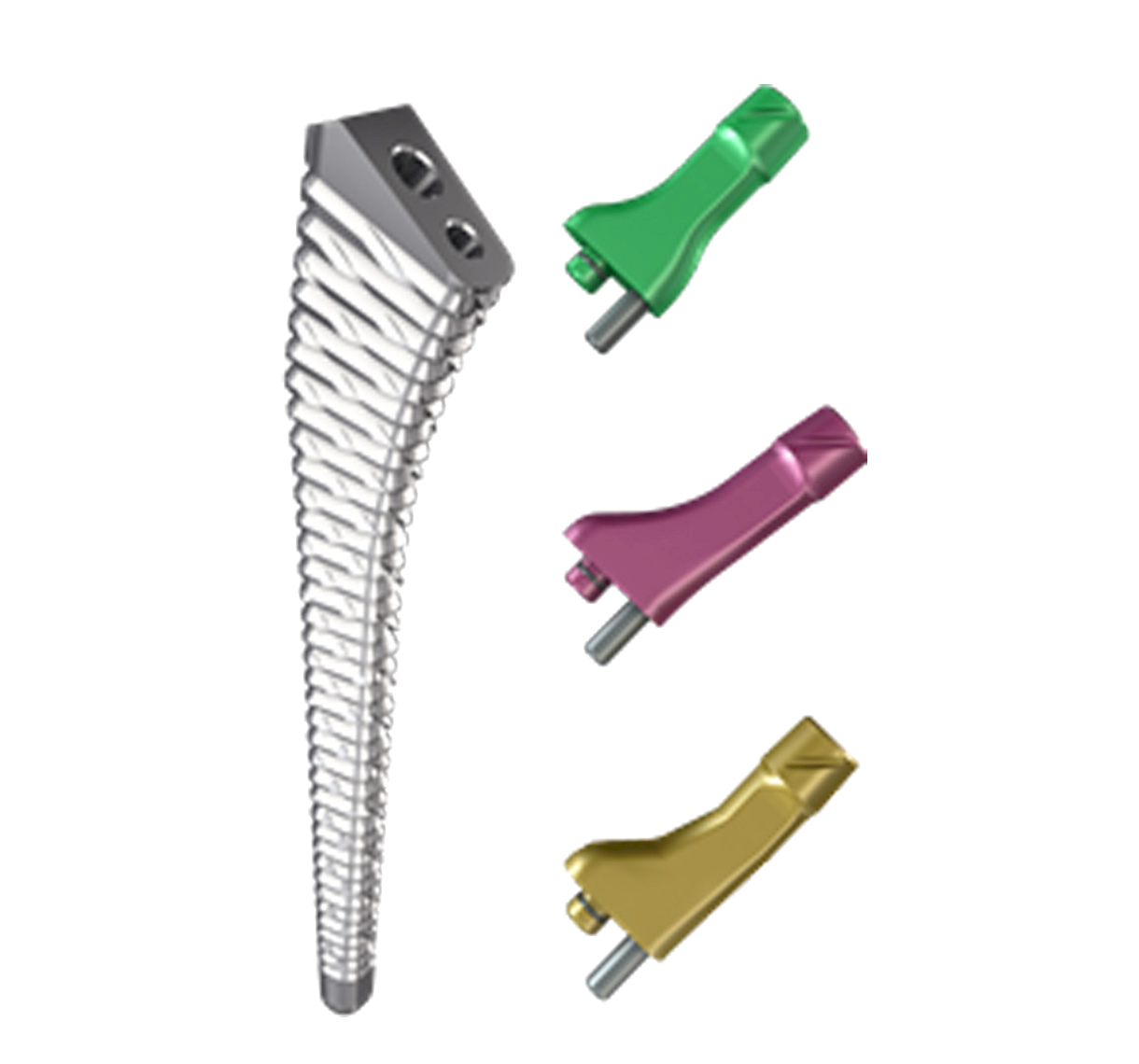 EVOK
Hip - Femoral stems Primary
CE2797
Range of cementless femoral stems.
EVOK is available in three different offset options:
Standard, Lateralized and High Offset.
A collared version is available for Standard and Lateralized stems.
"Some devices may not be approved in your country, please contact your local distributor for further information"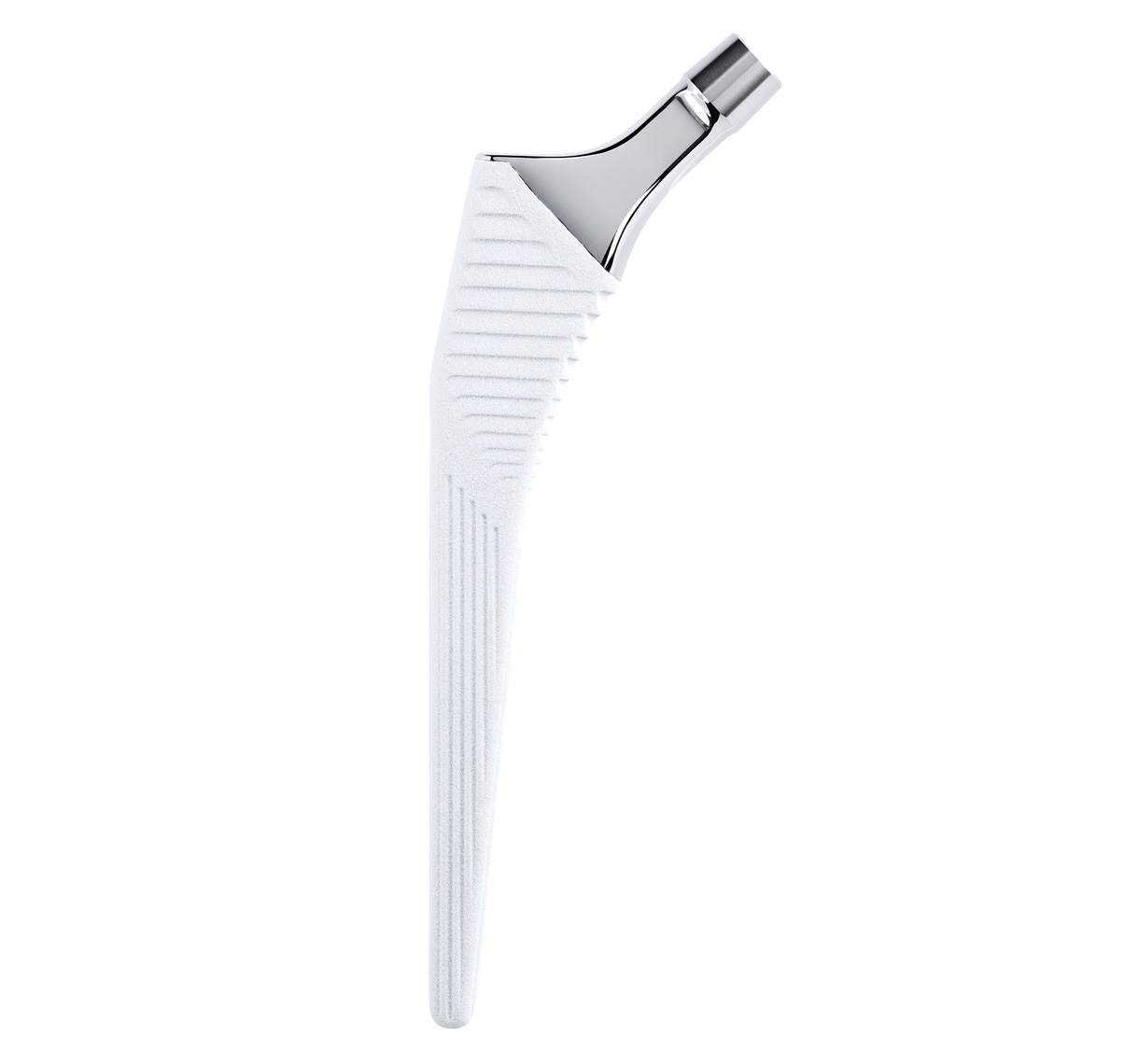 Primary fixation:
Quadrangular cross-section.
Press-fit with coating thickness.
Proximal horizontal grooves and distal vertical, grooves for higher contact area with bone.
Material : titanium alloy.
Full HA coating 155 µm.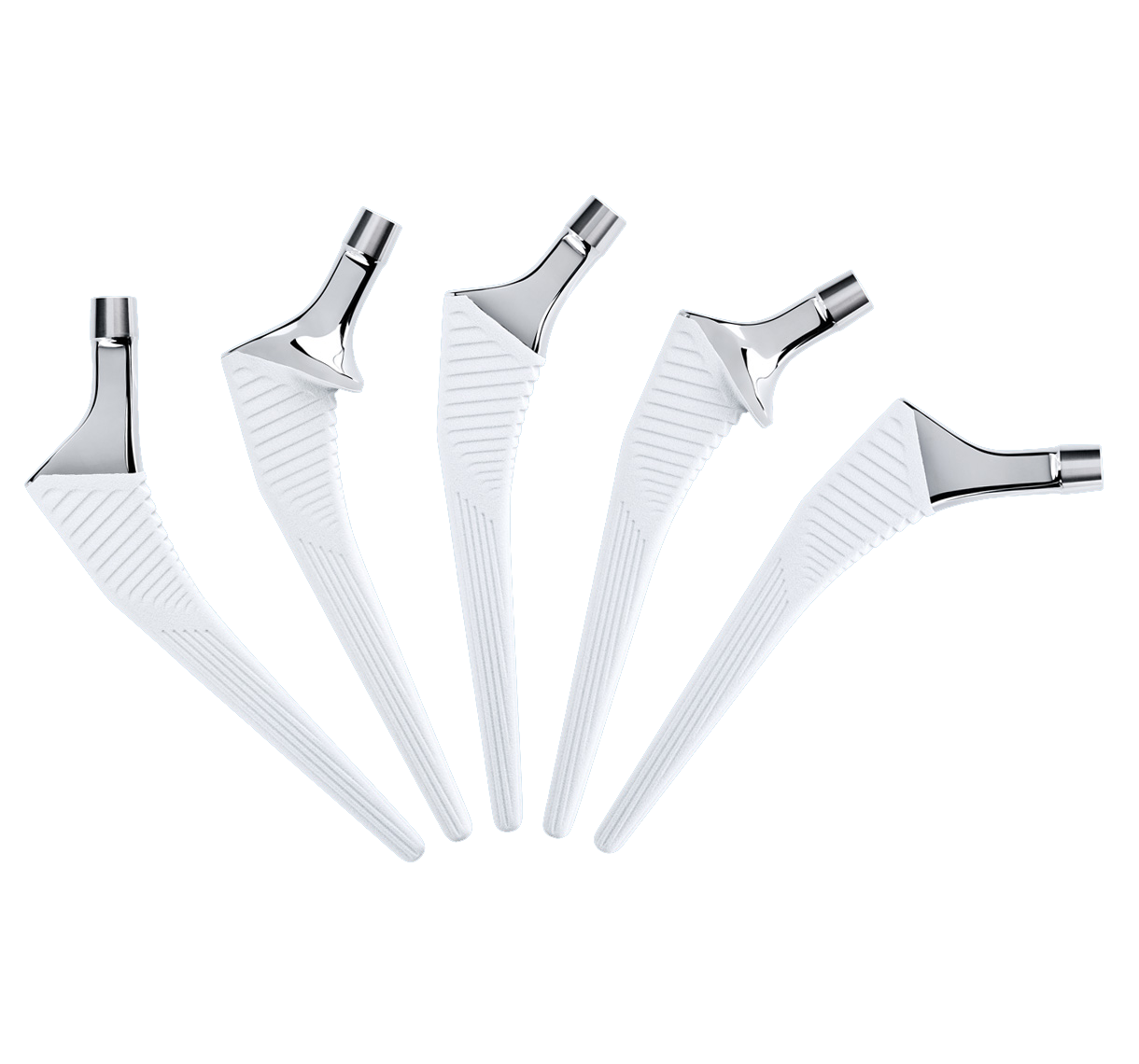 Comprehensive and compact range:
Standard option collared and collarless — 12 sizes available.
Lateralized option collared and collarless — 11 sizes available.
Extra-medullary part of this option evolves with stem's size: Lateralization and CCD angle are larger on larger sizes.
High Offset option collarless — 8 sizes available.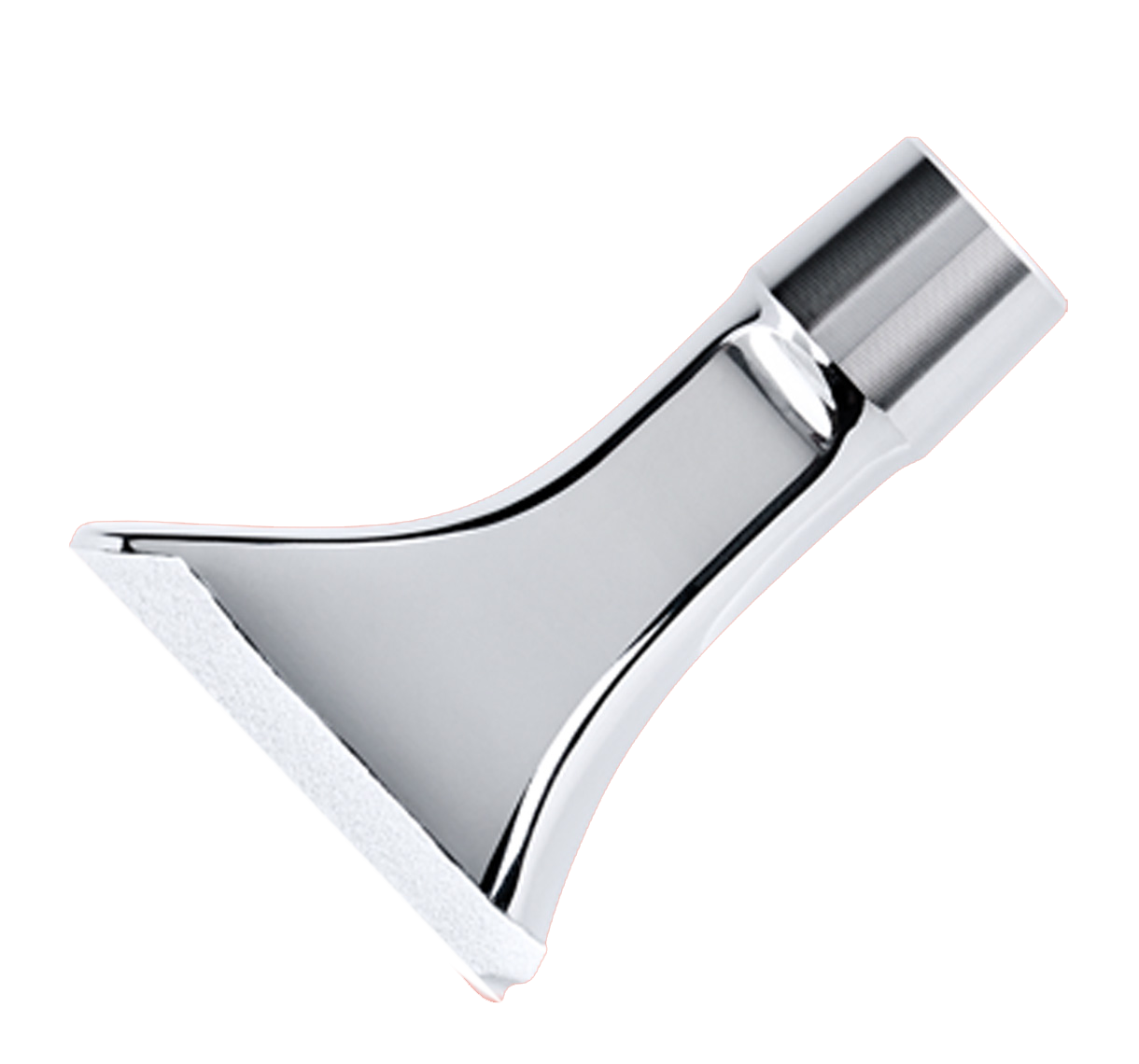 12/14 taper angle 5°42'30''.
Flat surfaces under taper for a high range of motion.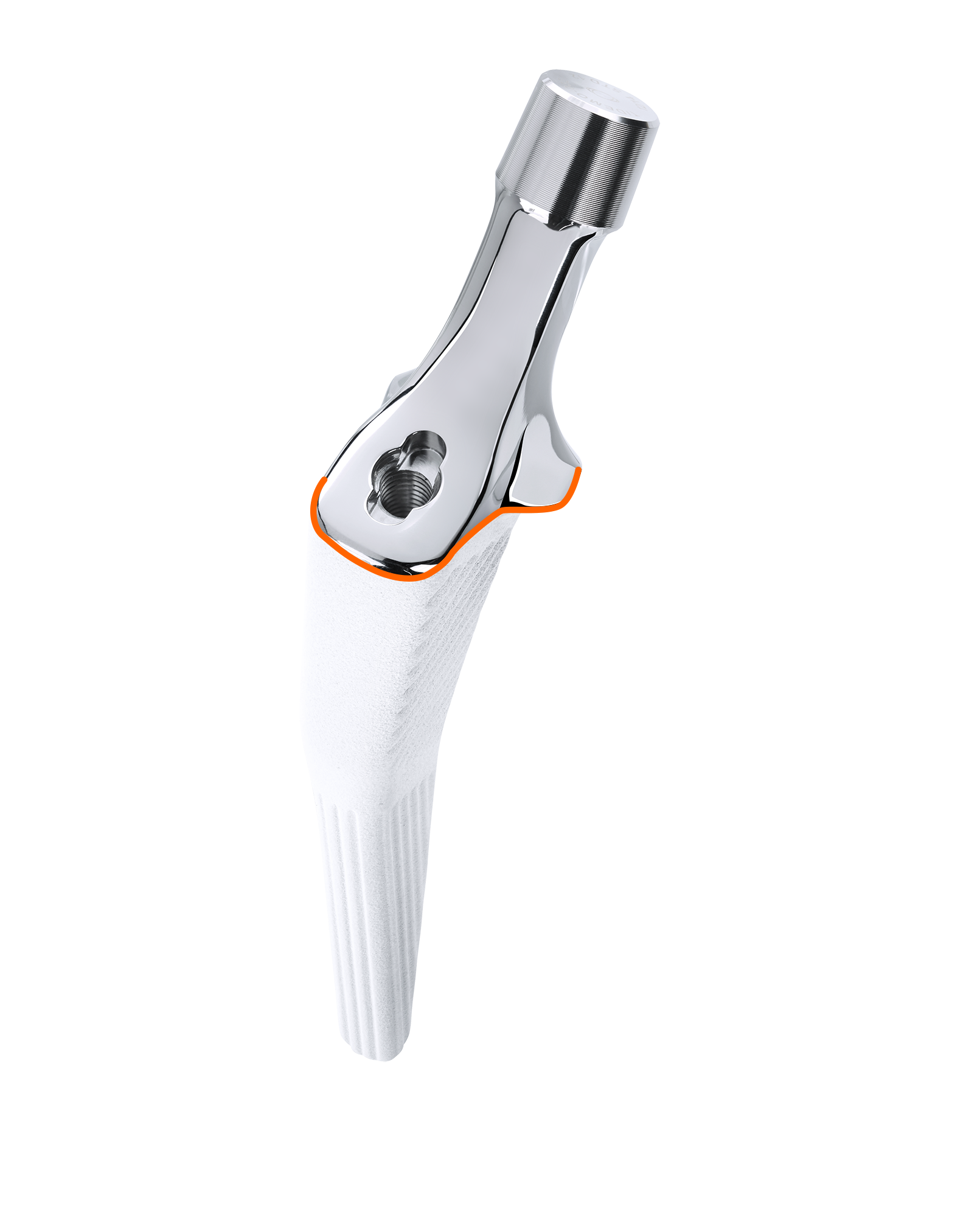 Collar starting in the internal axis of the stem: Good visibility of intramedullary part at impaction.
Evolving collar dimensions.
Design allowing clearance to pass wires or chisels along the stem to ease extraction.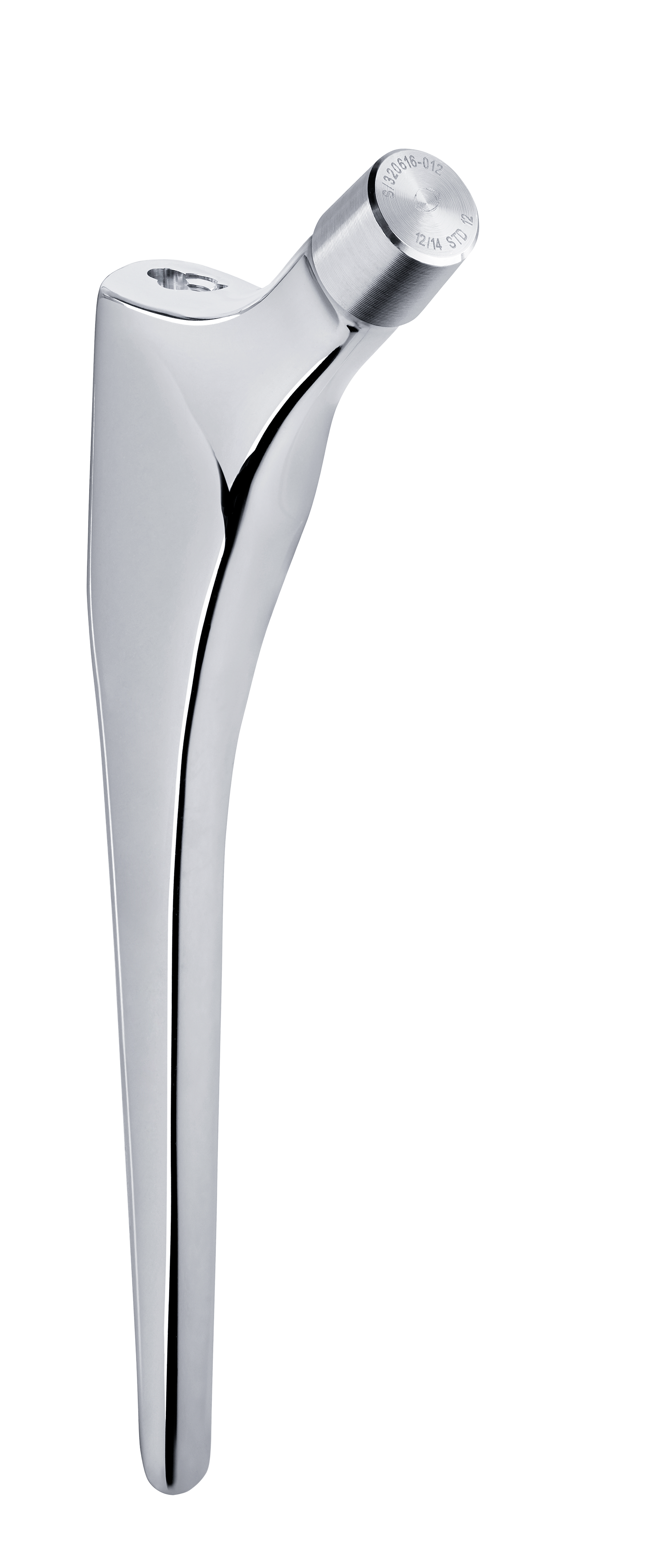 Cemented version :
Standard option collarless - 9 sizes available
Design identical to the cementless version, except coating
Stem entirely mirror polished
Material : Stainless Steel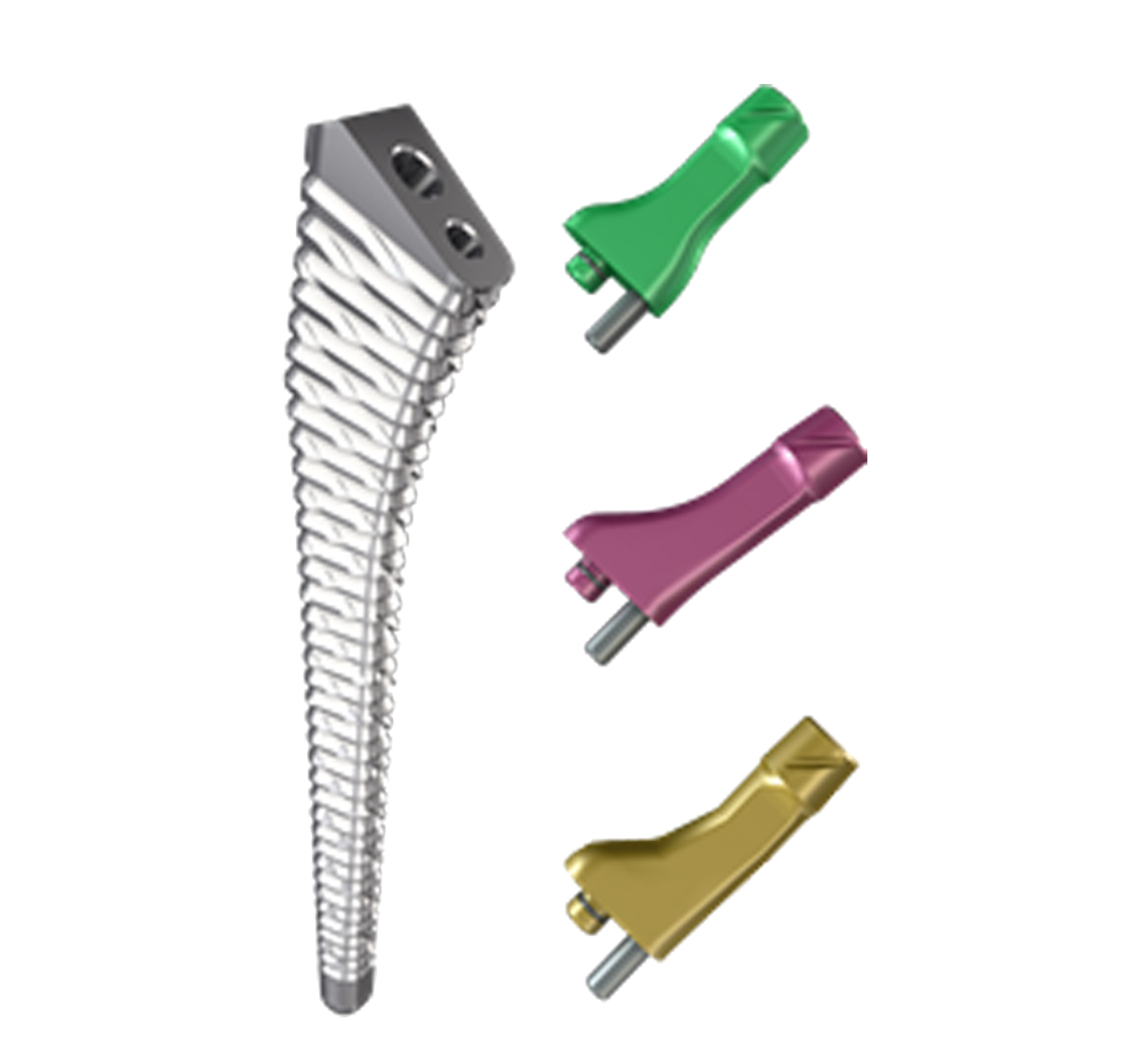 EVOK instrumentation is user-friendly.
It is composed of 2 trays with efficient layout in surgical steps order.
A complete range of broach handles enables adaptation to all surgical approaches including direct anterior.
Female broaches : possibility to perform acetabular preparation with broach in place.
Color code enables an easy identification of options.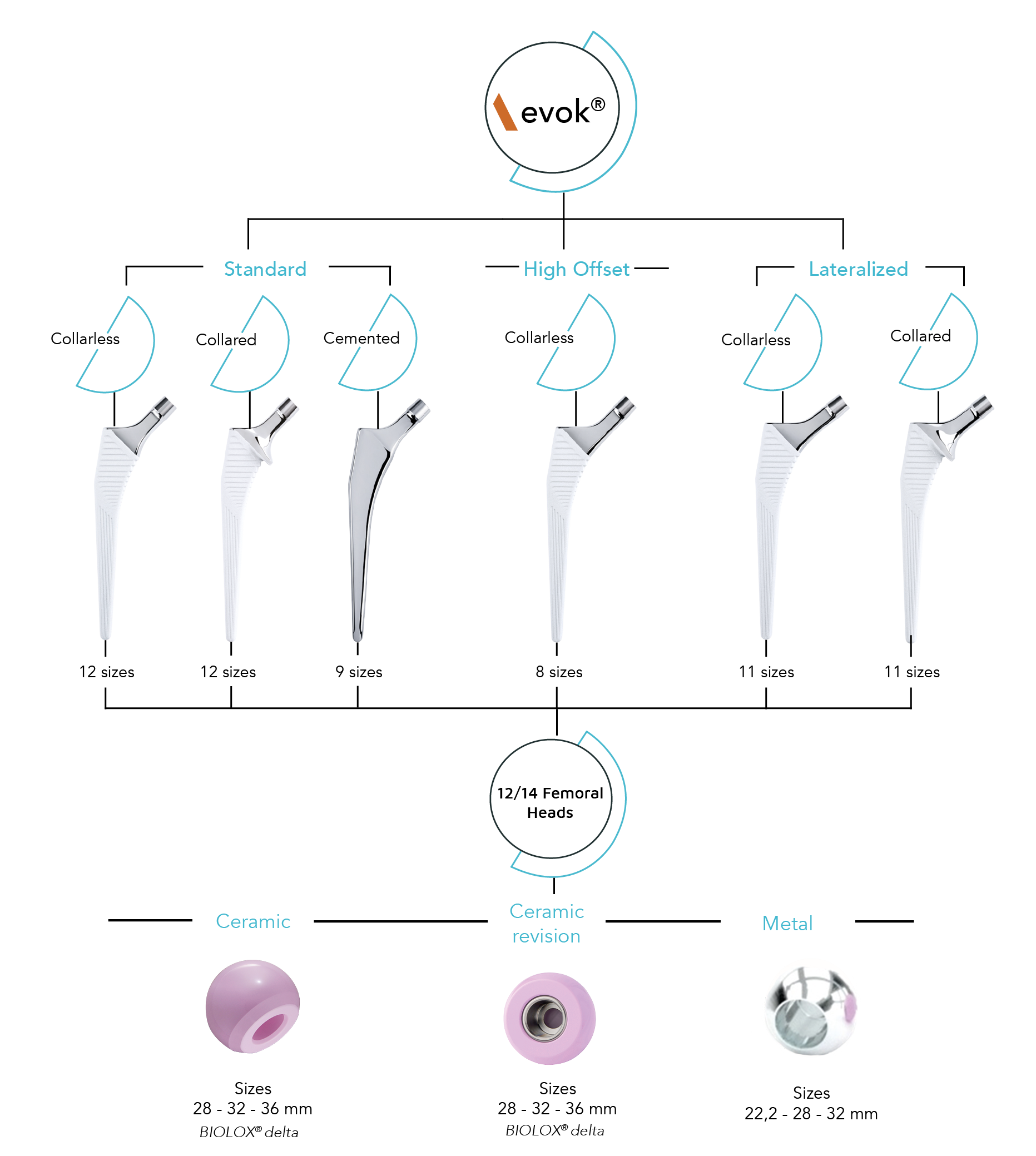 Download documentation