What is a prosthetic joint ?
Total Knee Arthroplasty (TKA)
In cases of knee osteoarthritis, the surgeon will replace the knee joint (which includes three bones, the lower extremity of the femur, the patella and the upper extremity of the tibia) with a Total Knee Replacement (TKR) implant.
A TOTAL KNEE ARTHROPLASTY IS COMPRISED OF FOUR DIFFERENT COMPONENTS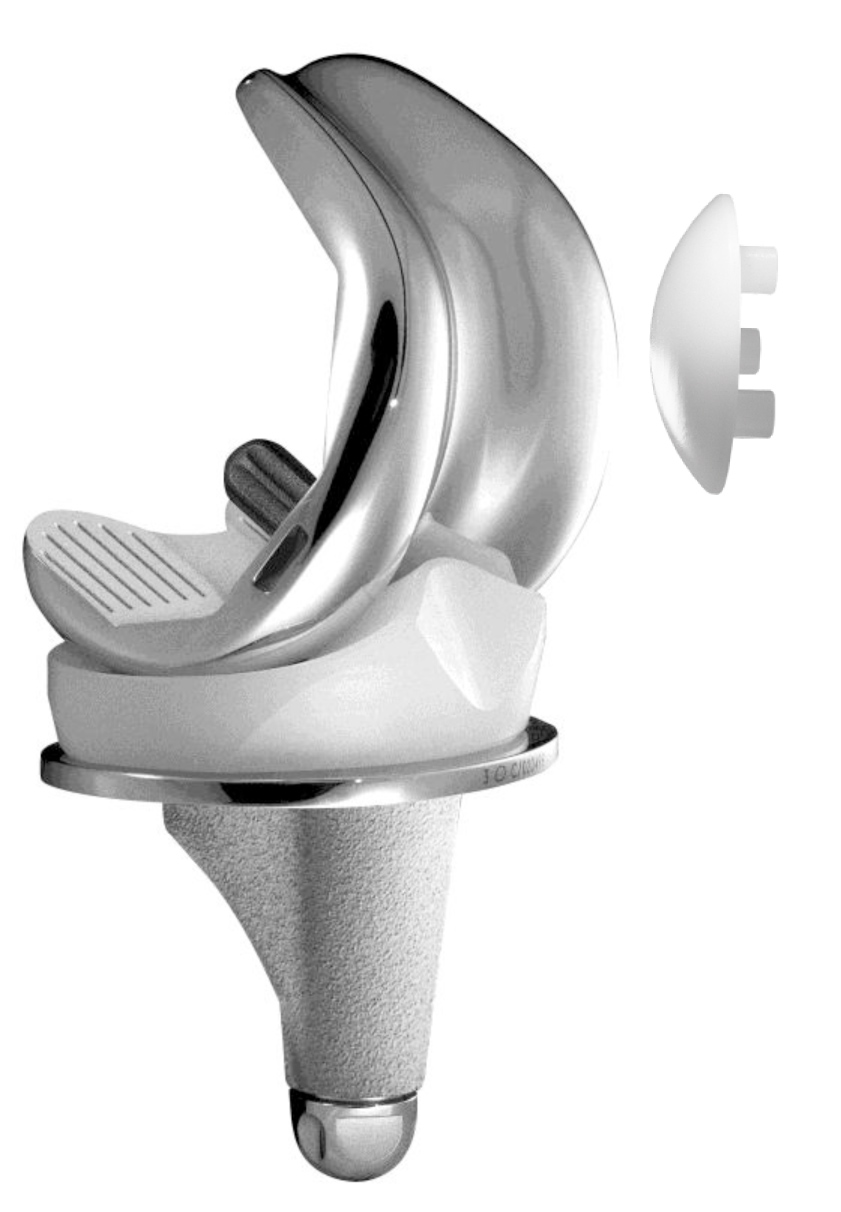 A metal condyle (femoral implant).
A patellar implant made of polyethylene. The patient's patella is replaced by a patellar implant, unless it is not very worn out and it still fits the prosthetic condyle. But it is up to the surgeon to decide.
A tibial insert (interface between the condyle and the tibial tray) made of polyethylene.
A metal tibial baseplate.
Pre-operative X-ray Post-operative X-ray

Other example:
Post-operative X-ray after bilateral TKR