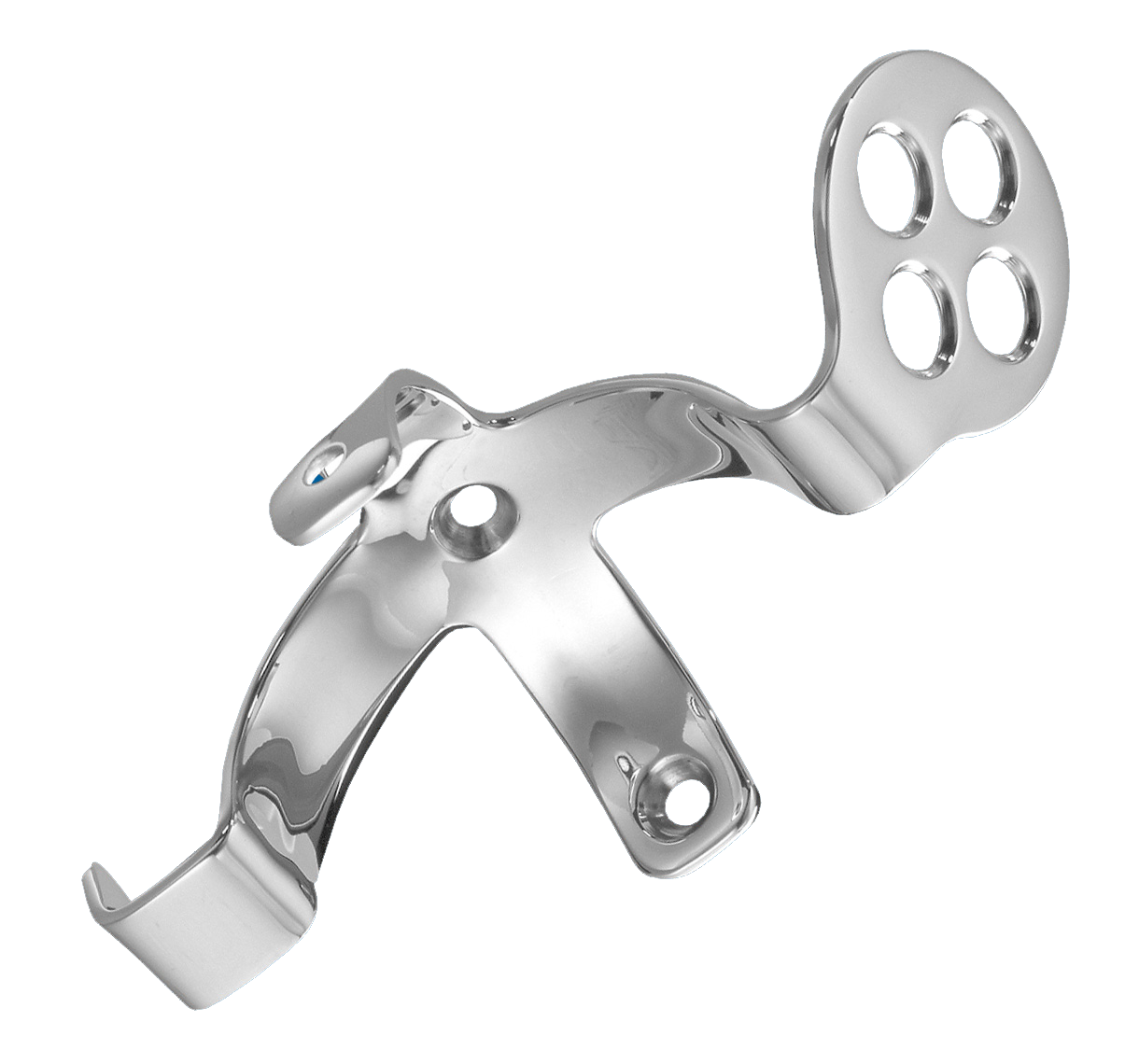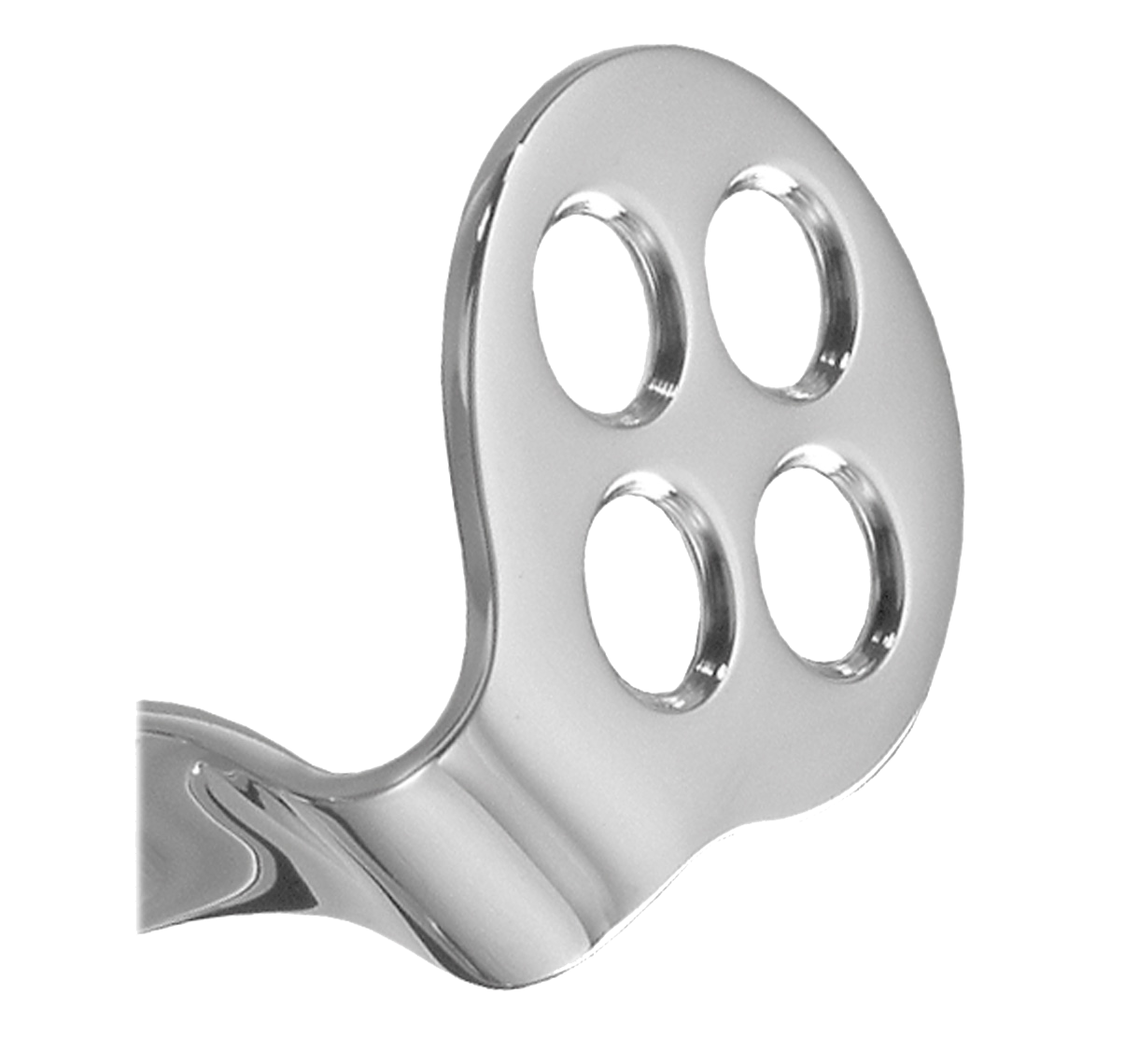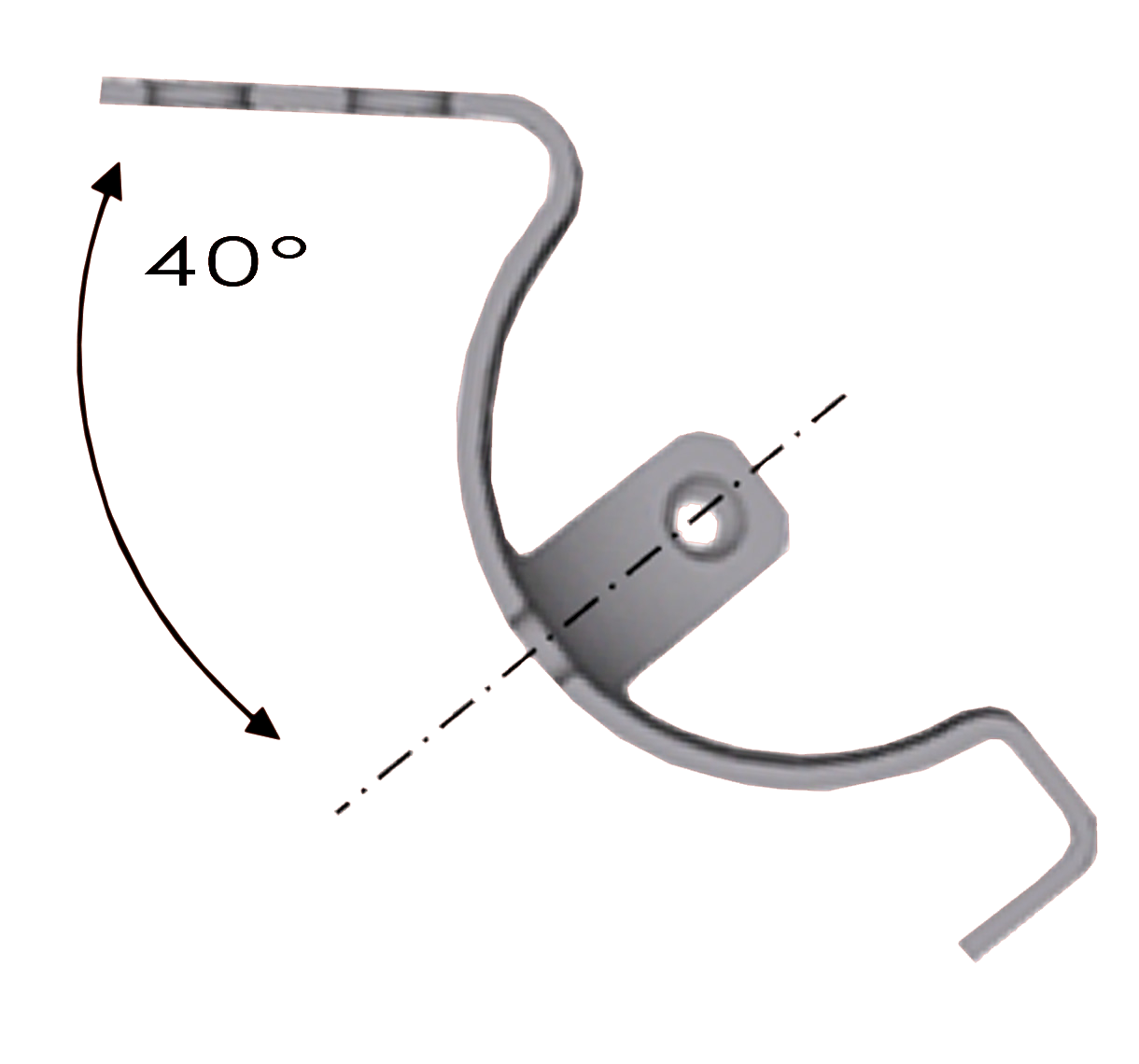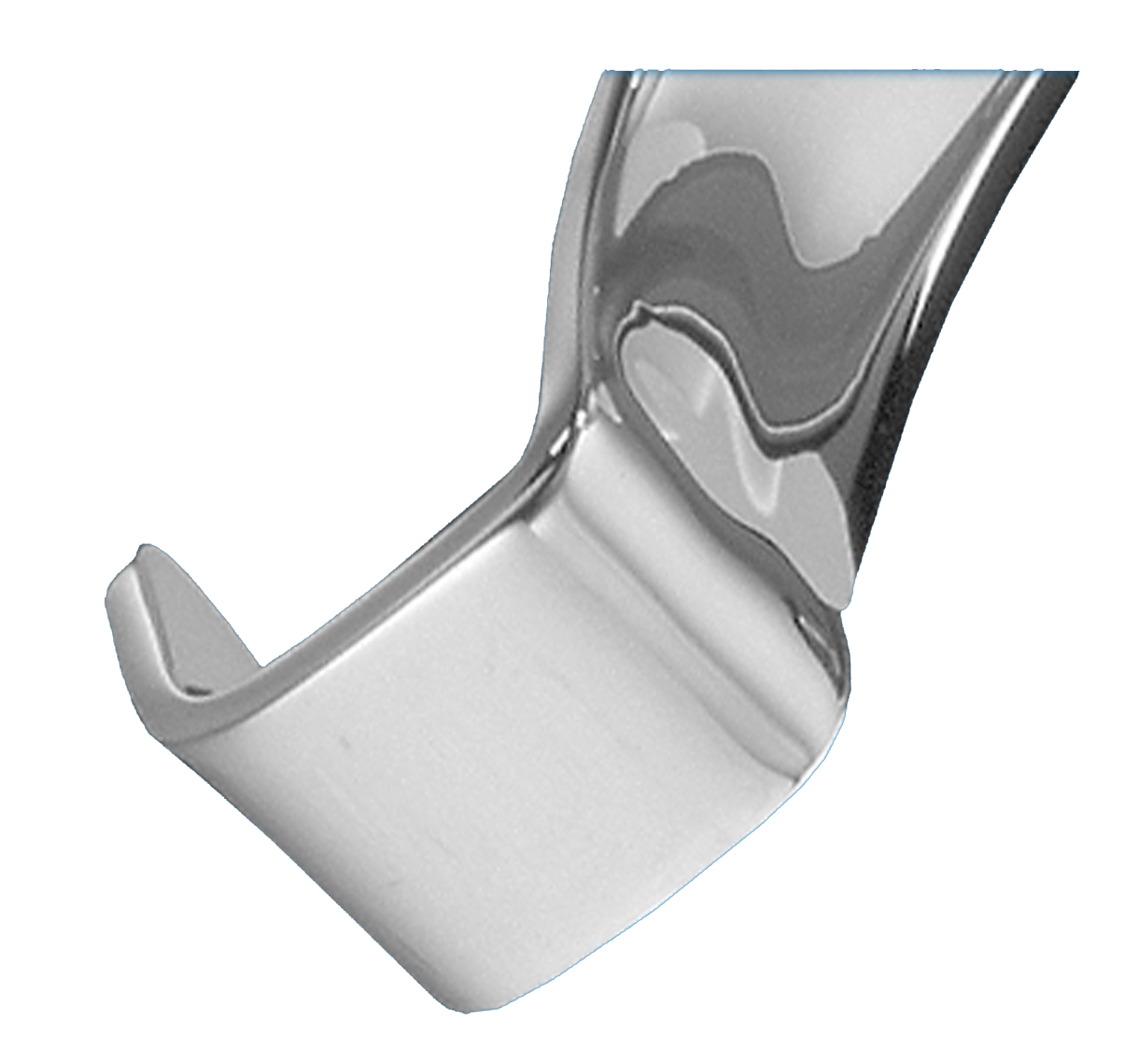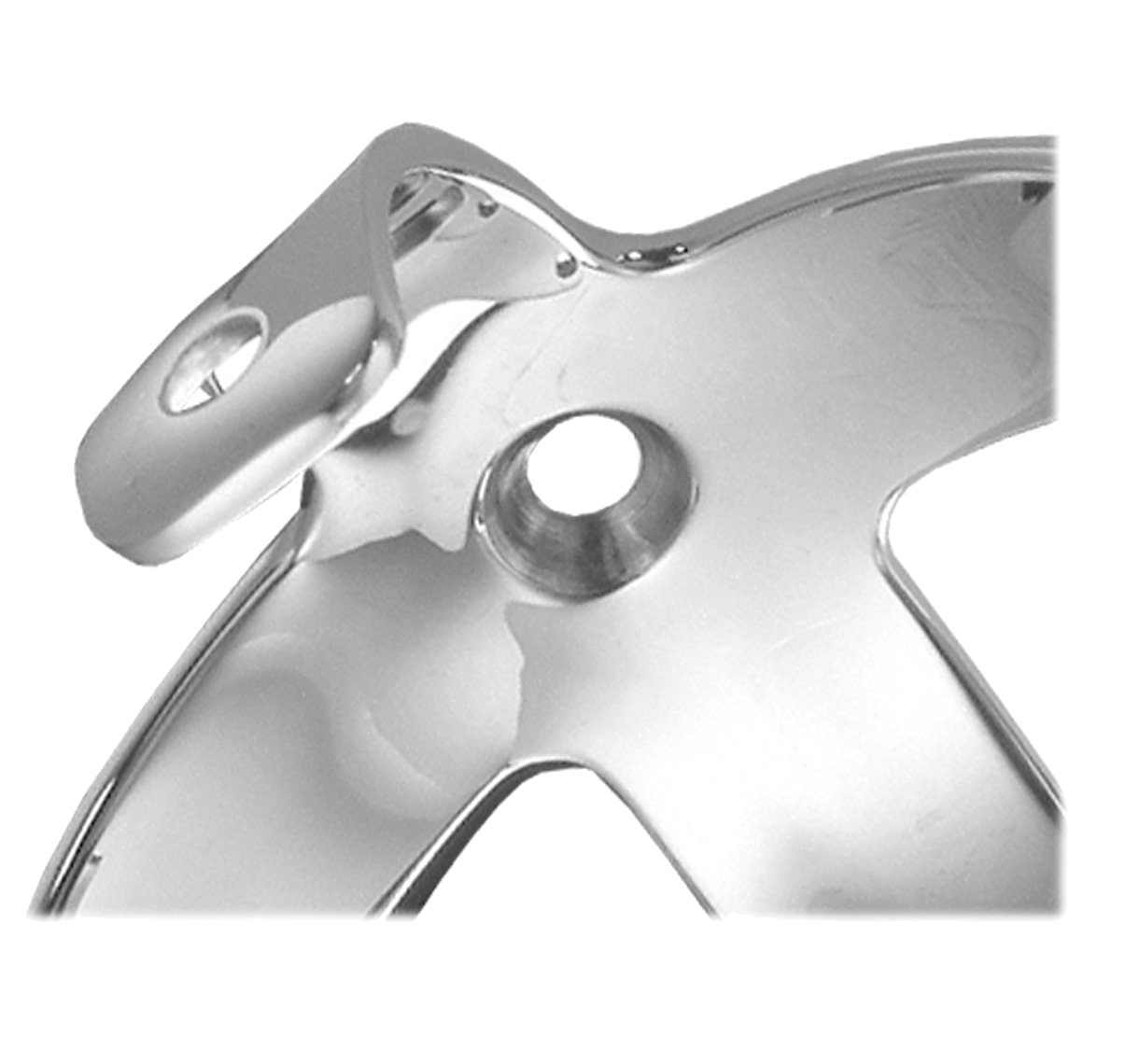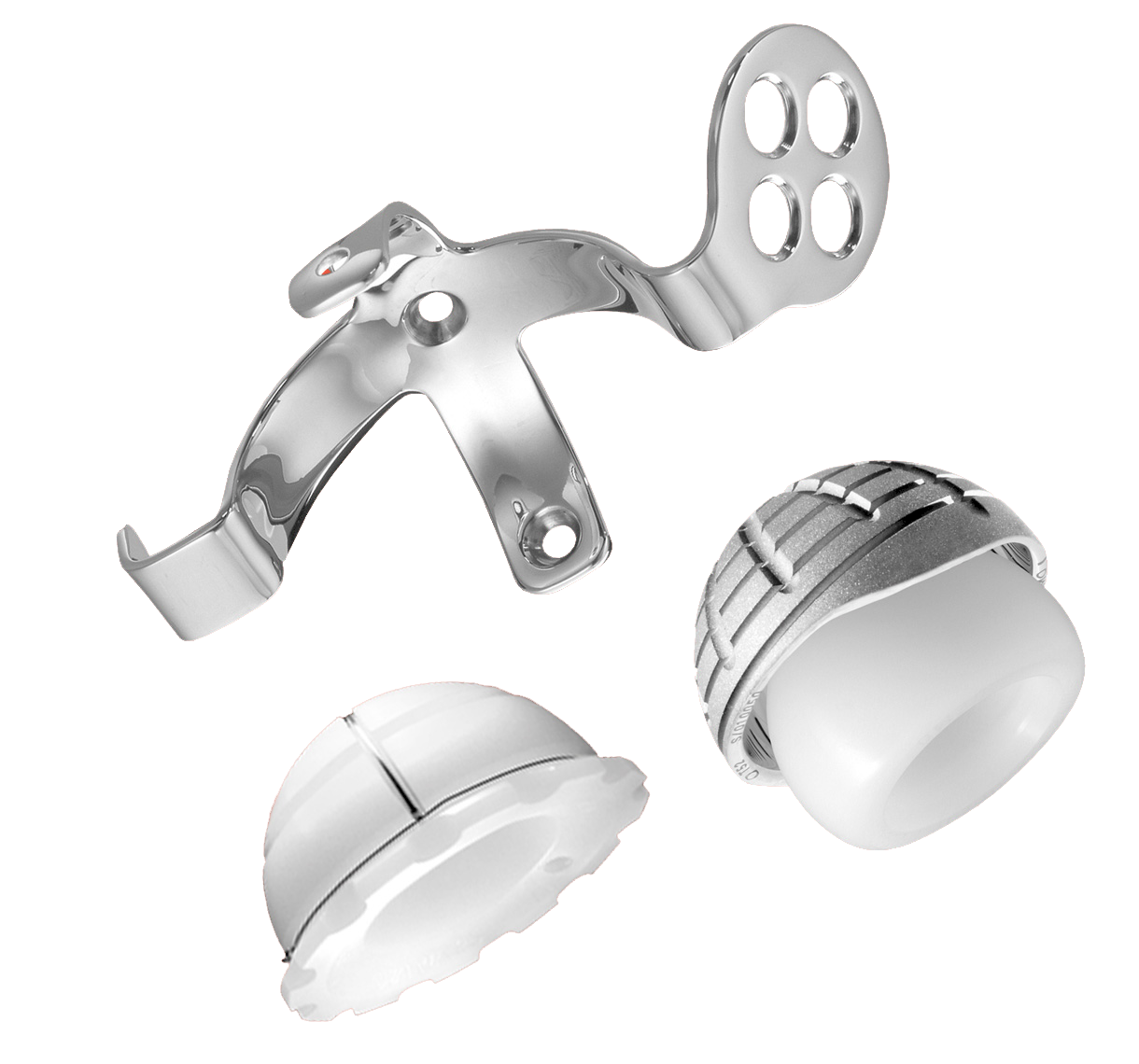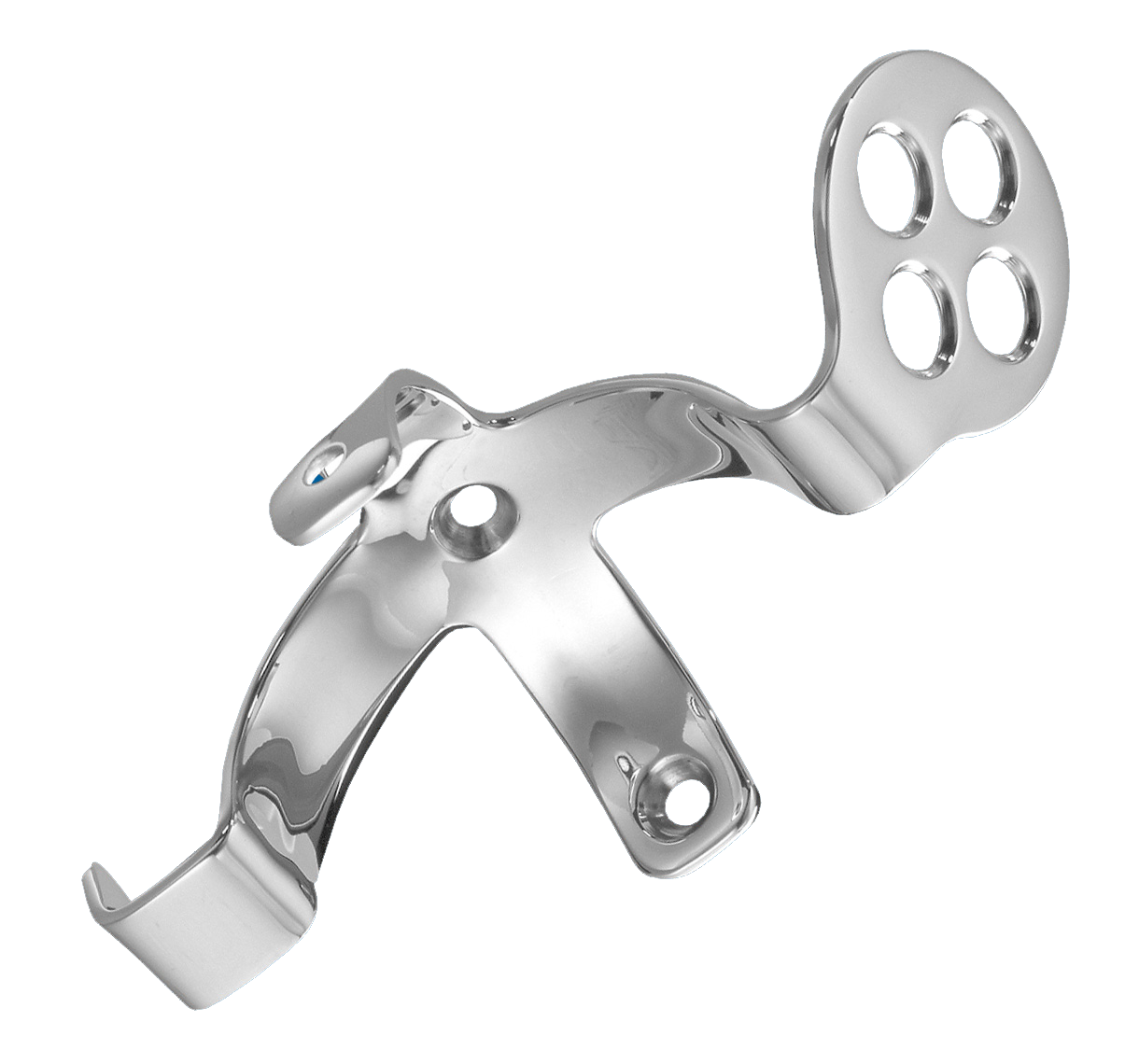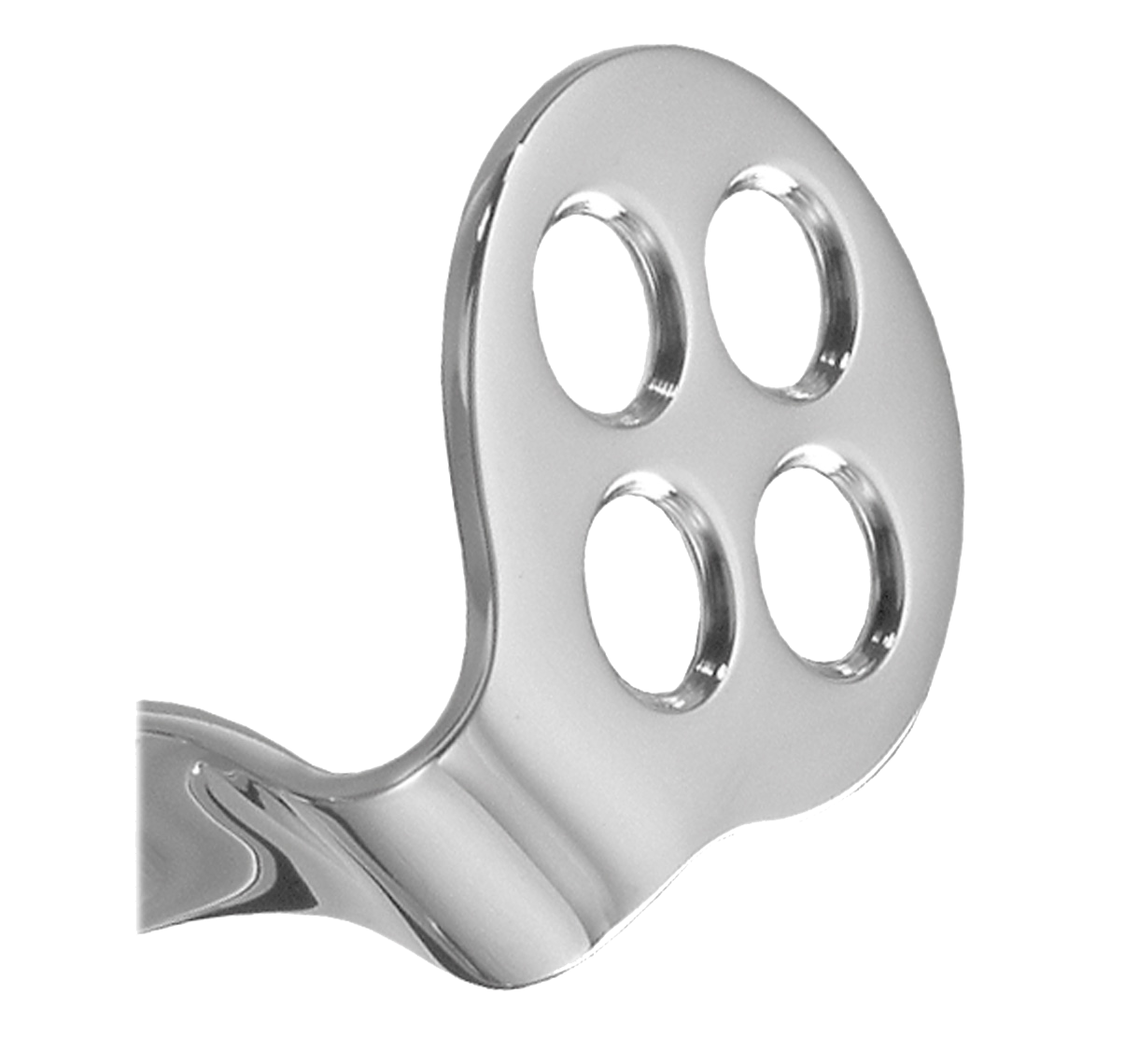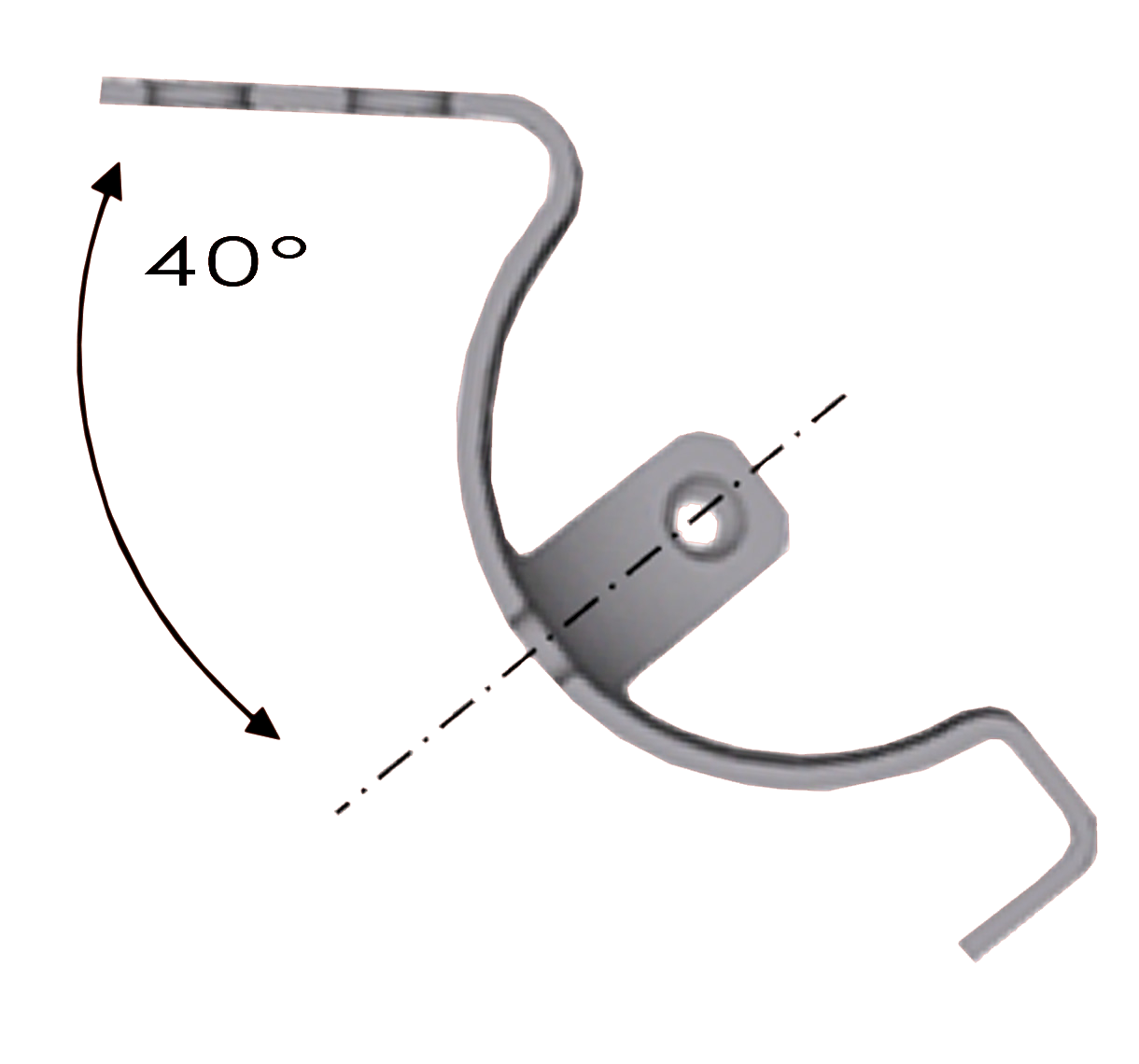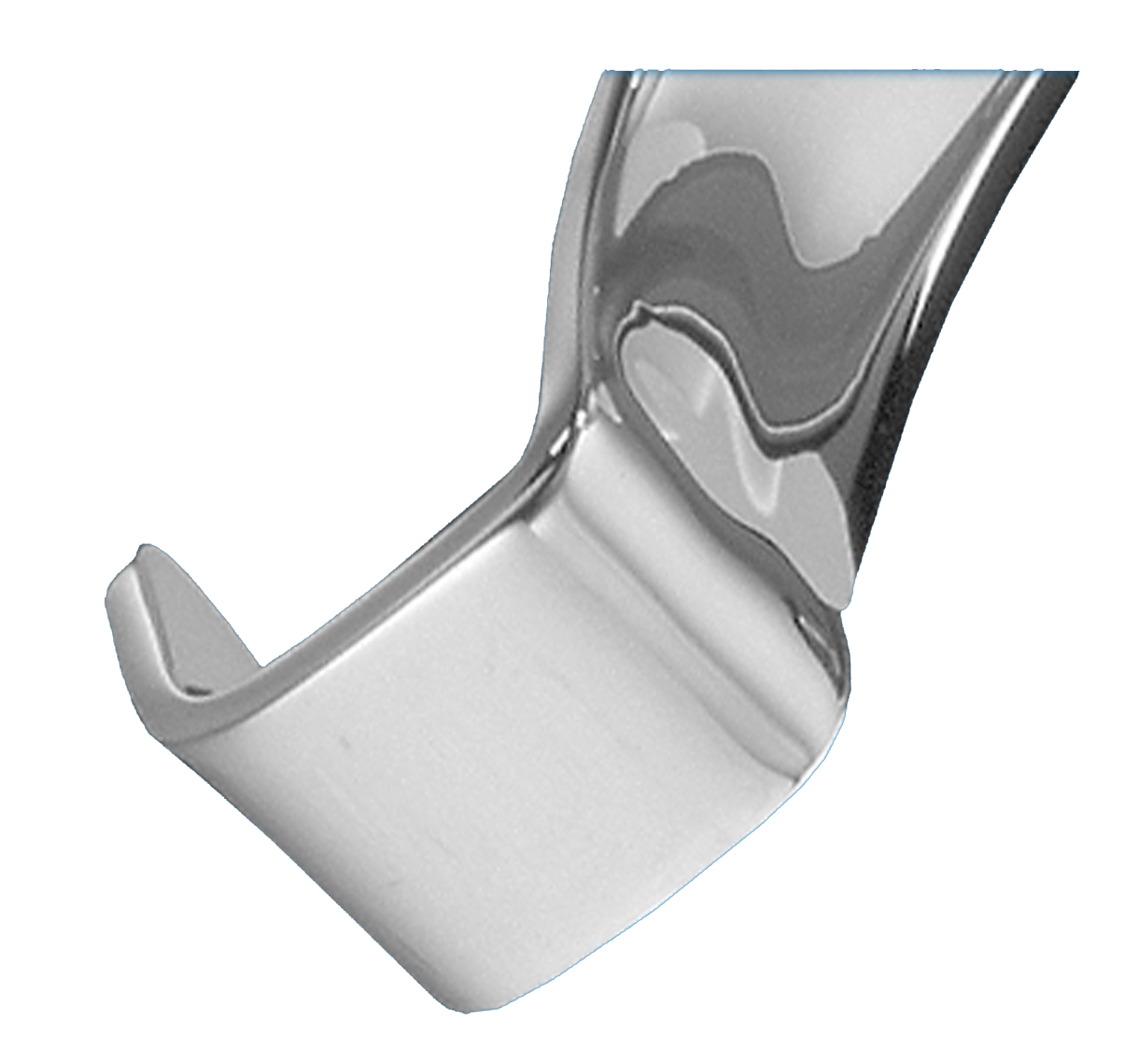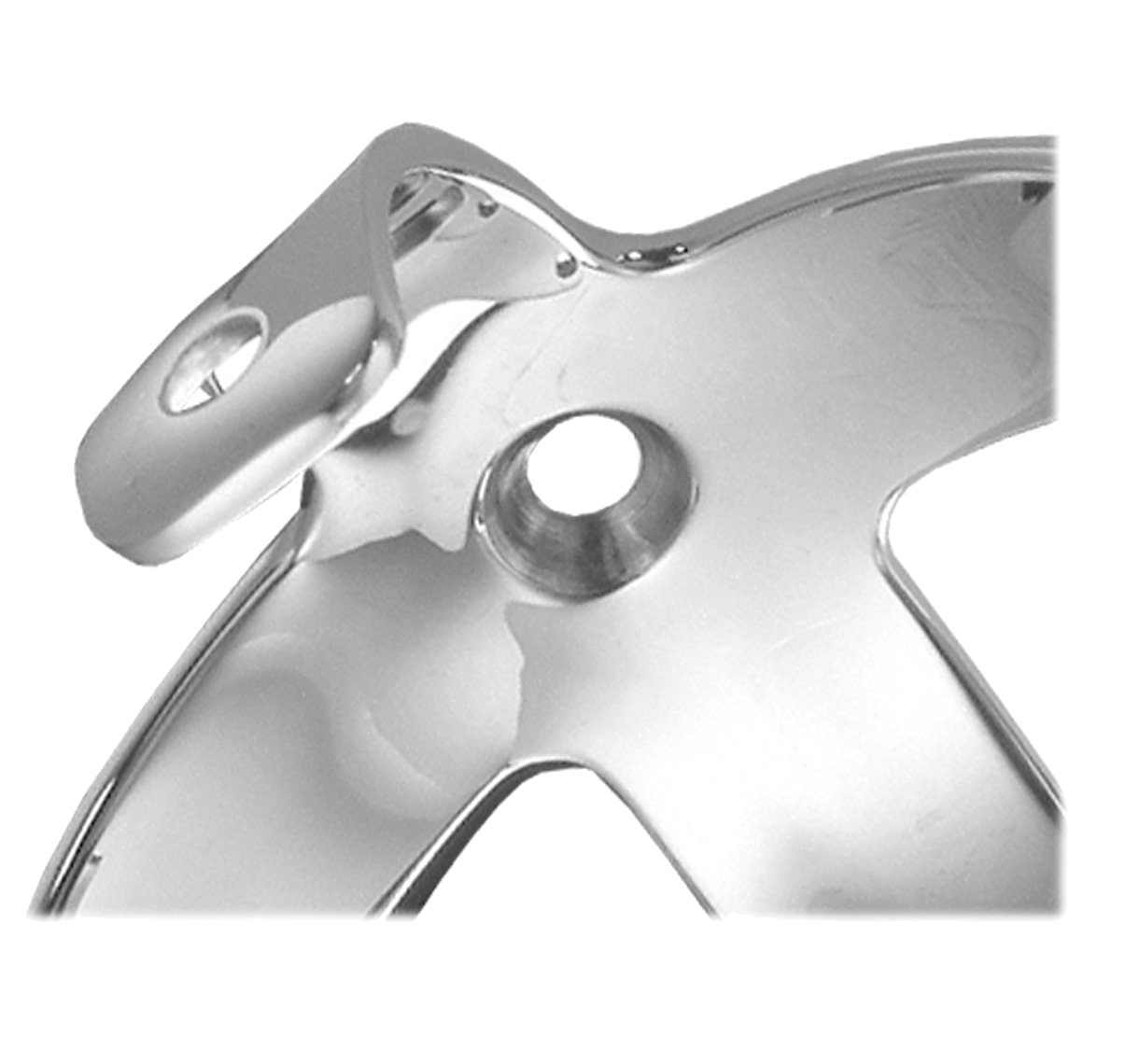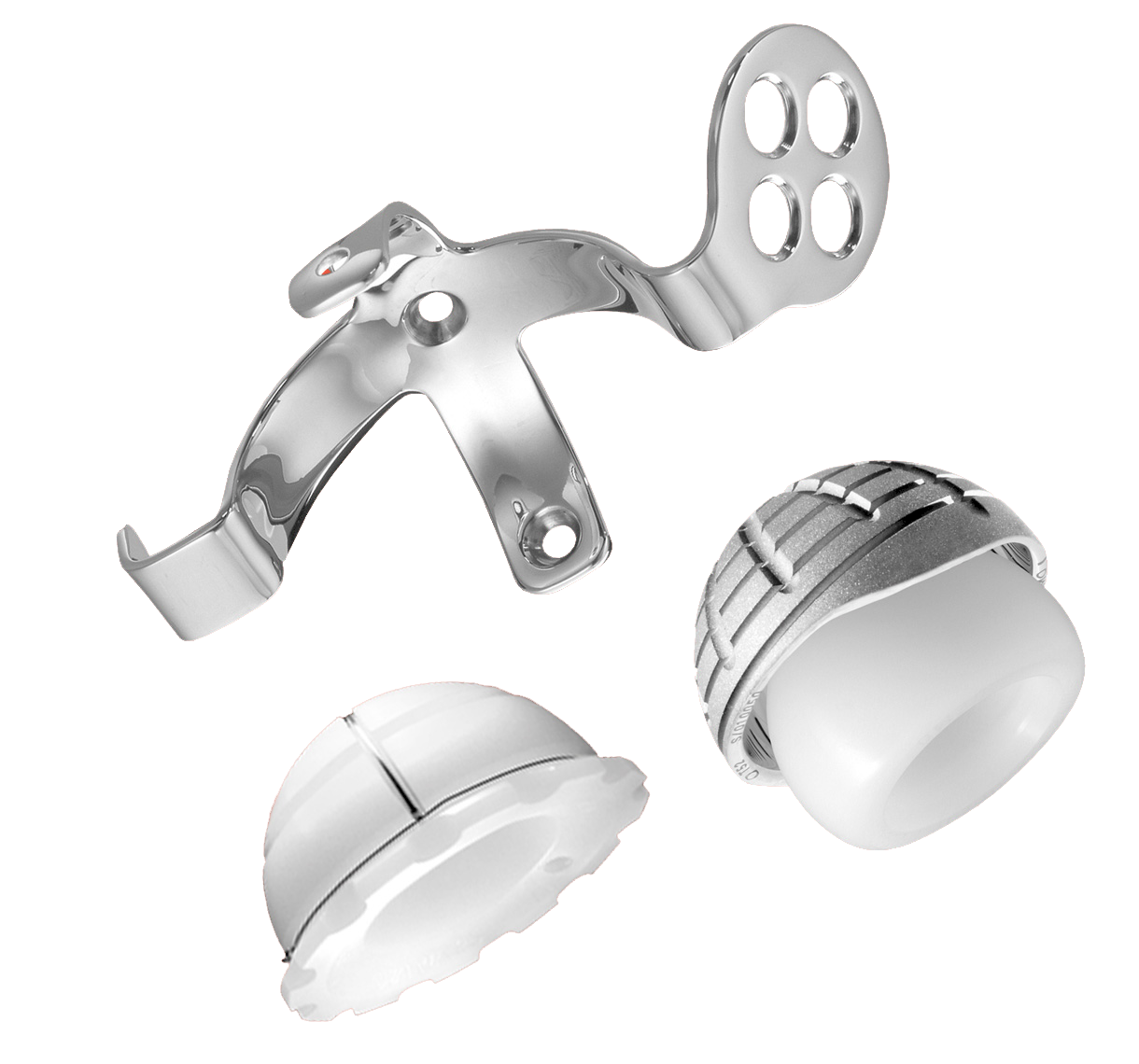 Acetabular Reconstruction Cage
Hip - Acetabular components Reconstruction
CE2797
Acetabular reconstruction cage for cemented cups intended for bone defect cases.
Can be used with dual mobility cups.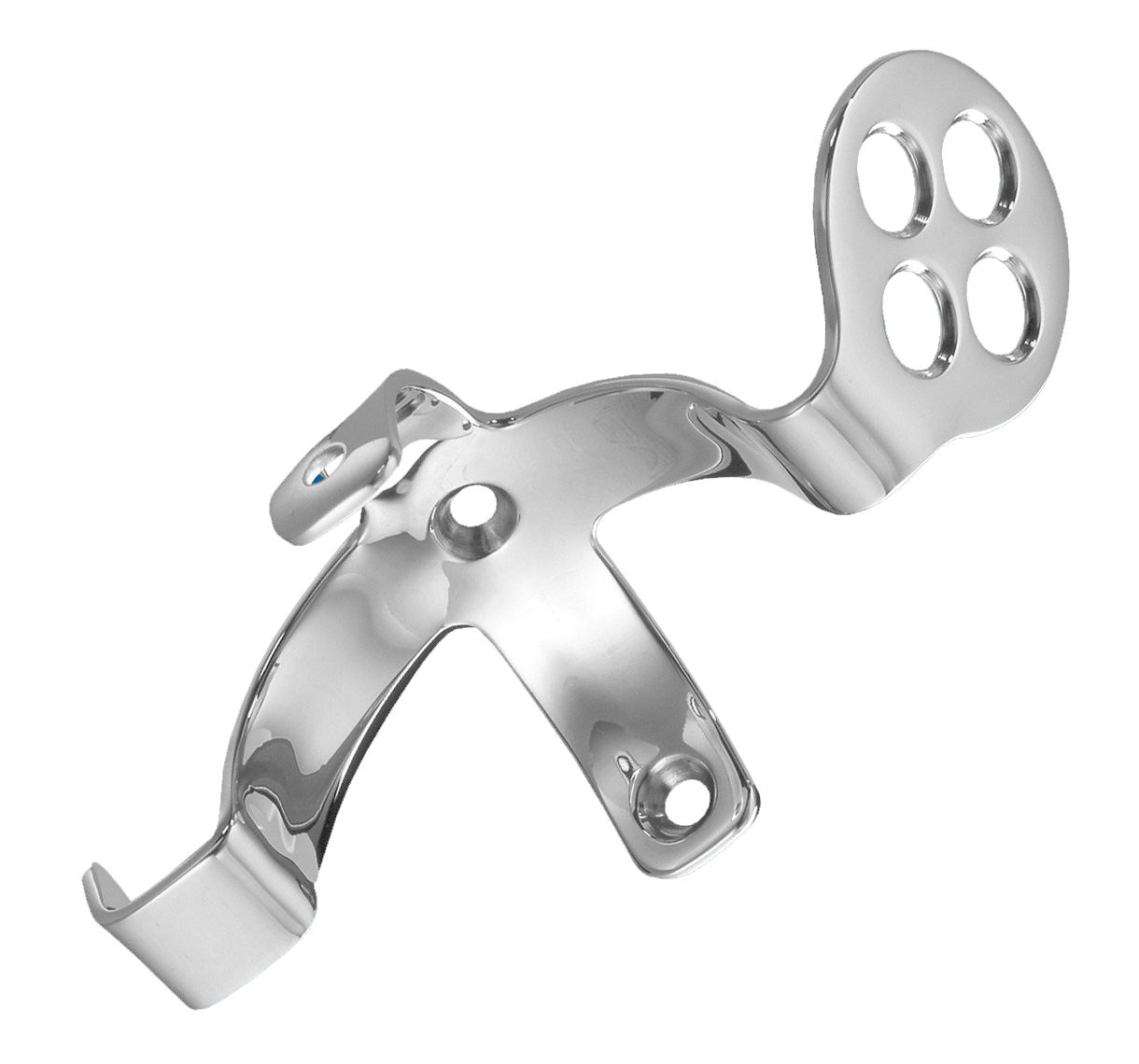 Acetabular reconstruction cage that provides support for cemented cups in reconstruction cases where a bone defect exists.
Highly-polished surface finish; 2 mm thick.
Material: stainless steel.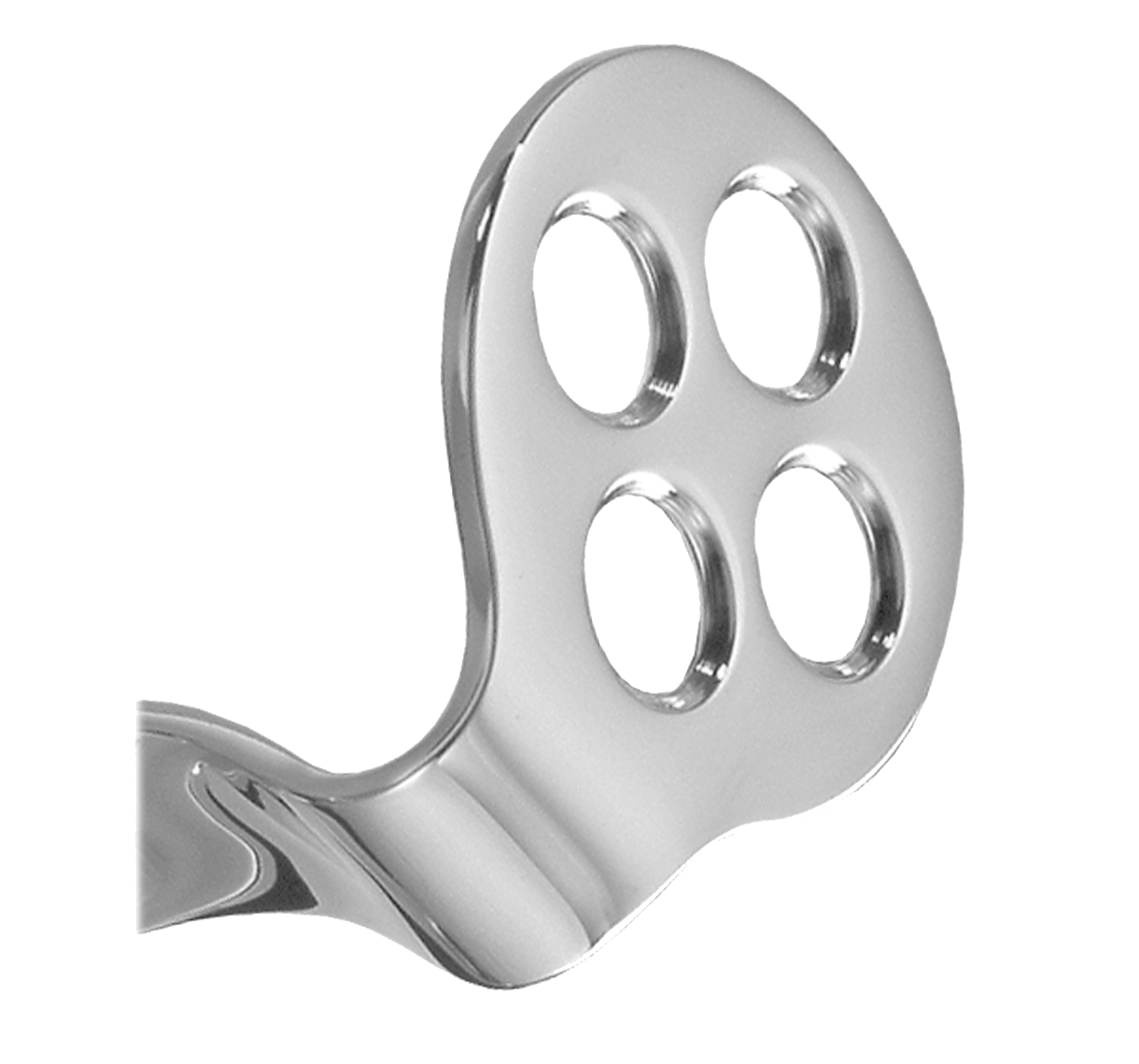 Superior flange has 4 fixation holes designed for Ø4.5 or Ø5 mm cortical bone screws (screws not provided).
Fixation screws can be angled.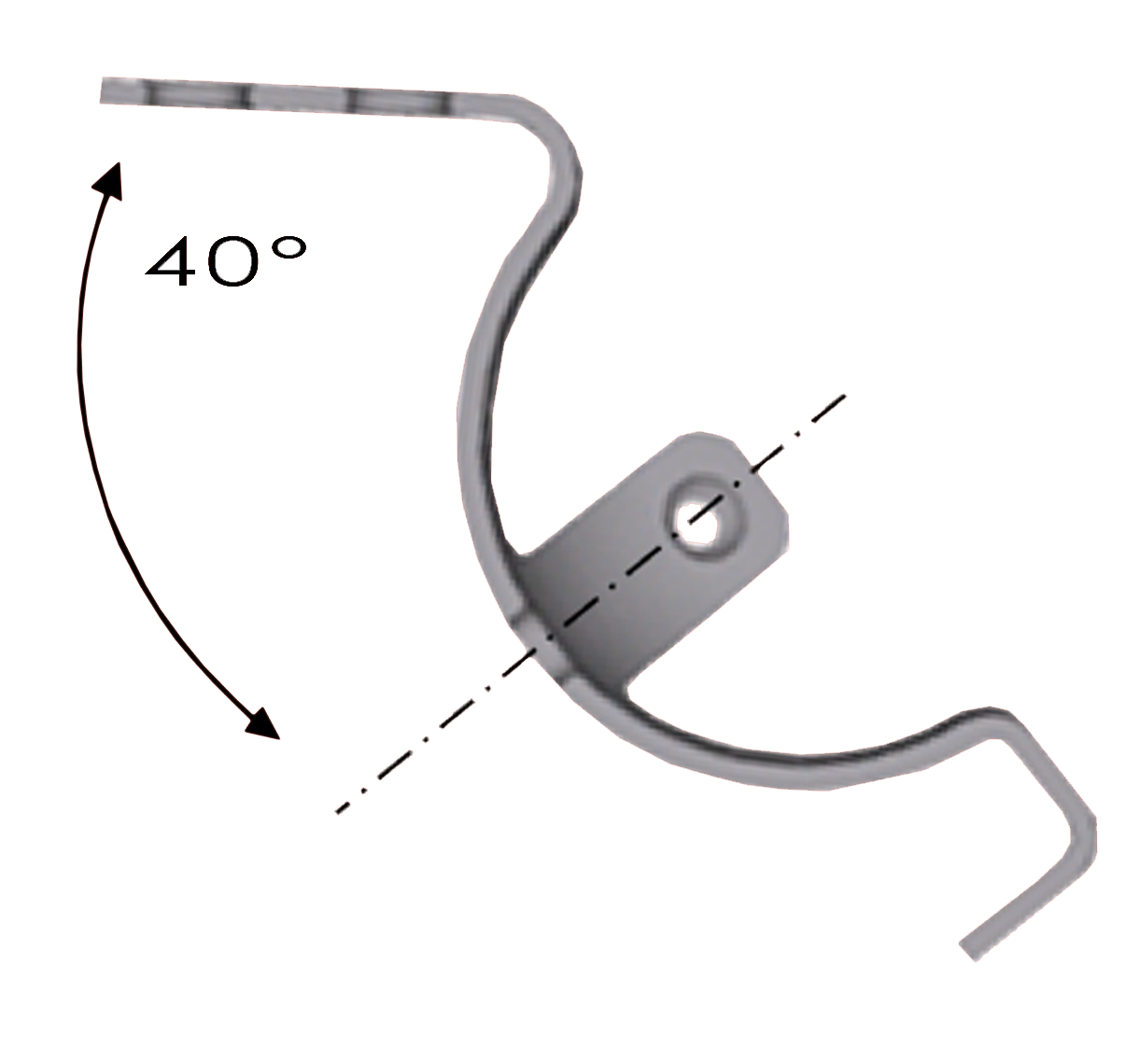 Superior flange angle: 40°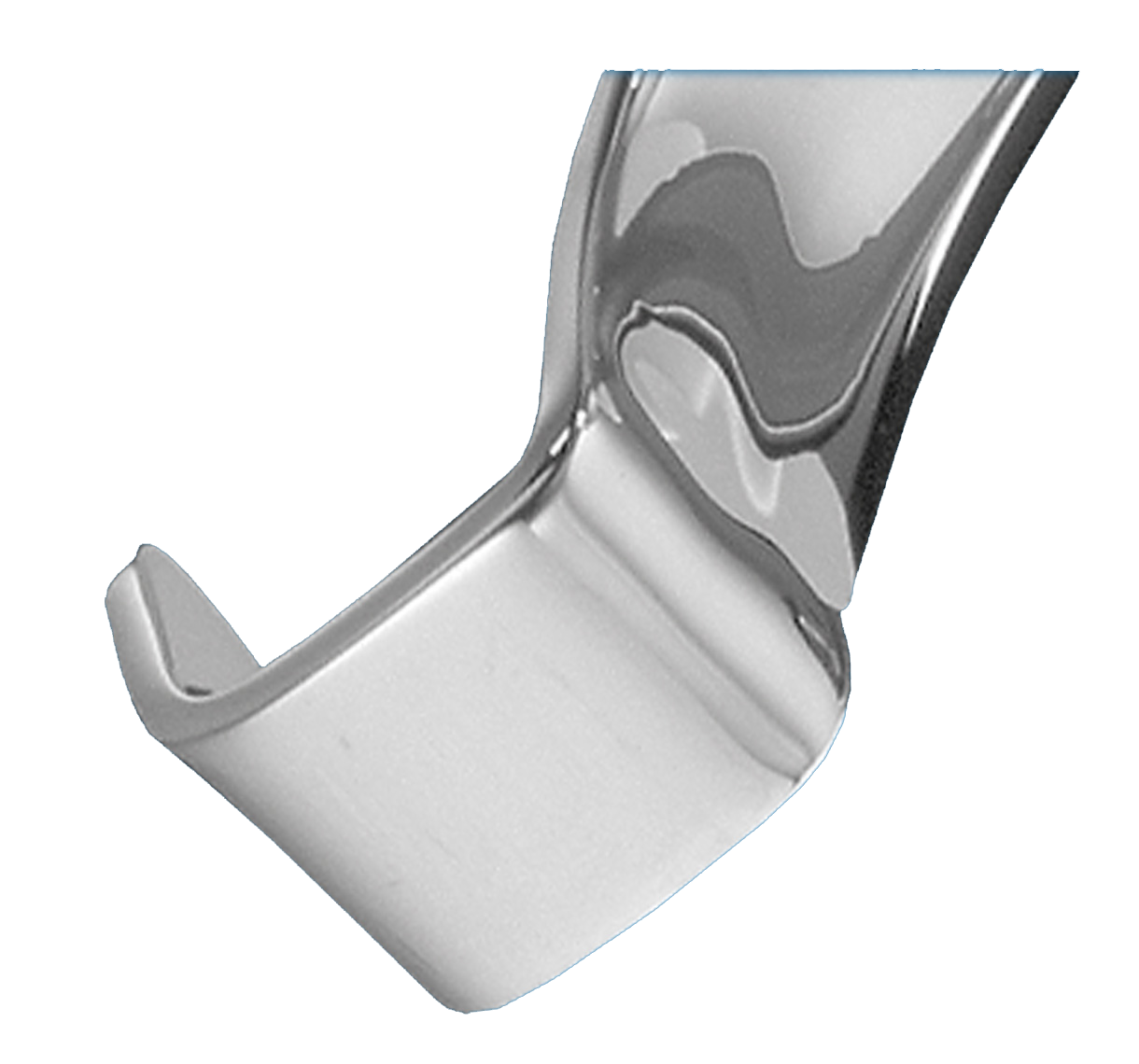 Inferior hook prevents cup verticalisation.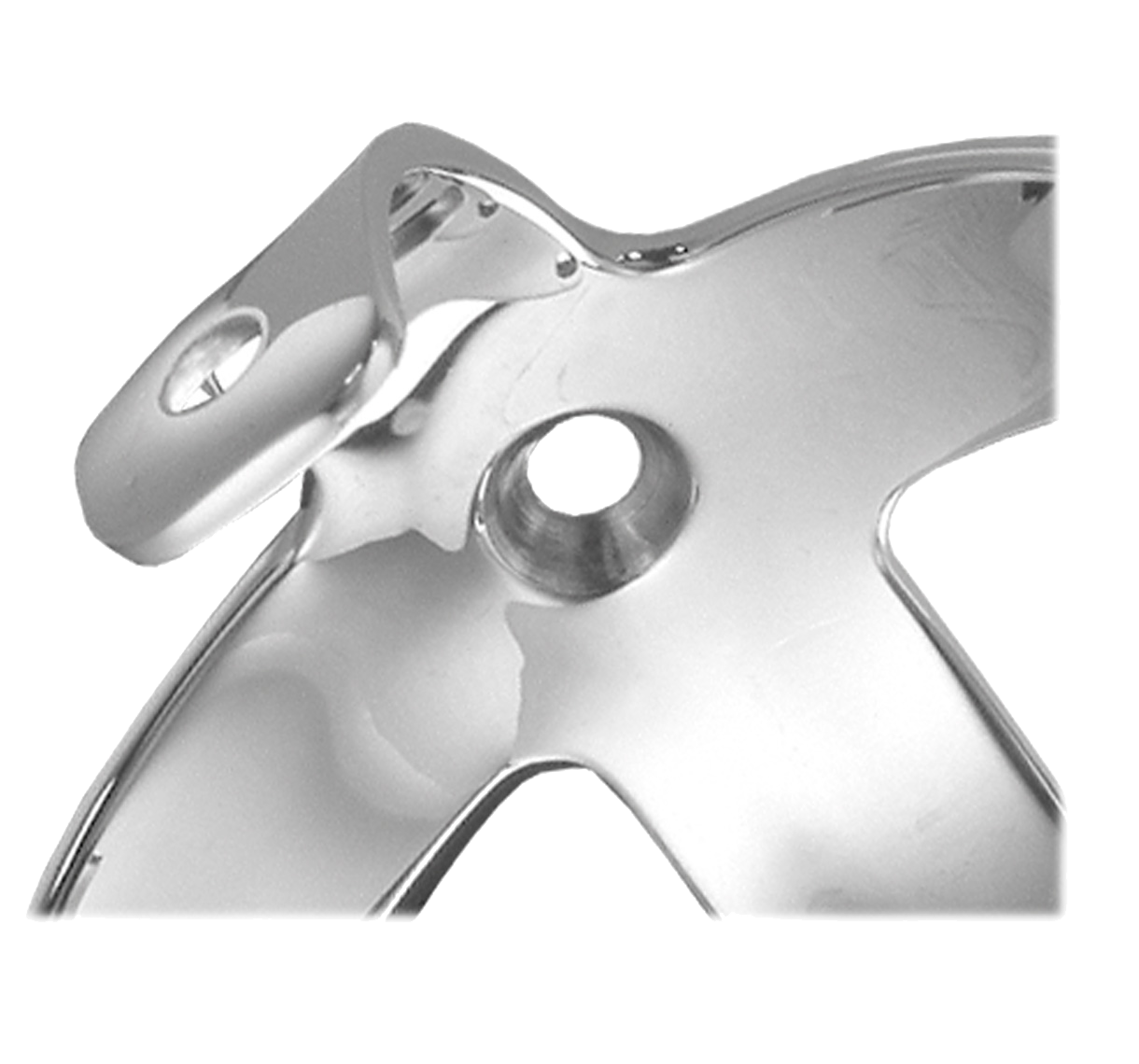 Threaded hole at bottom of cup is used to hold reconstruction cage during implantation.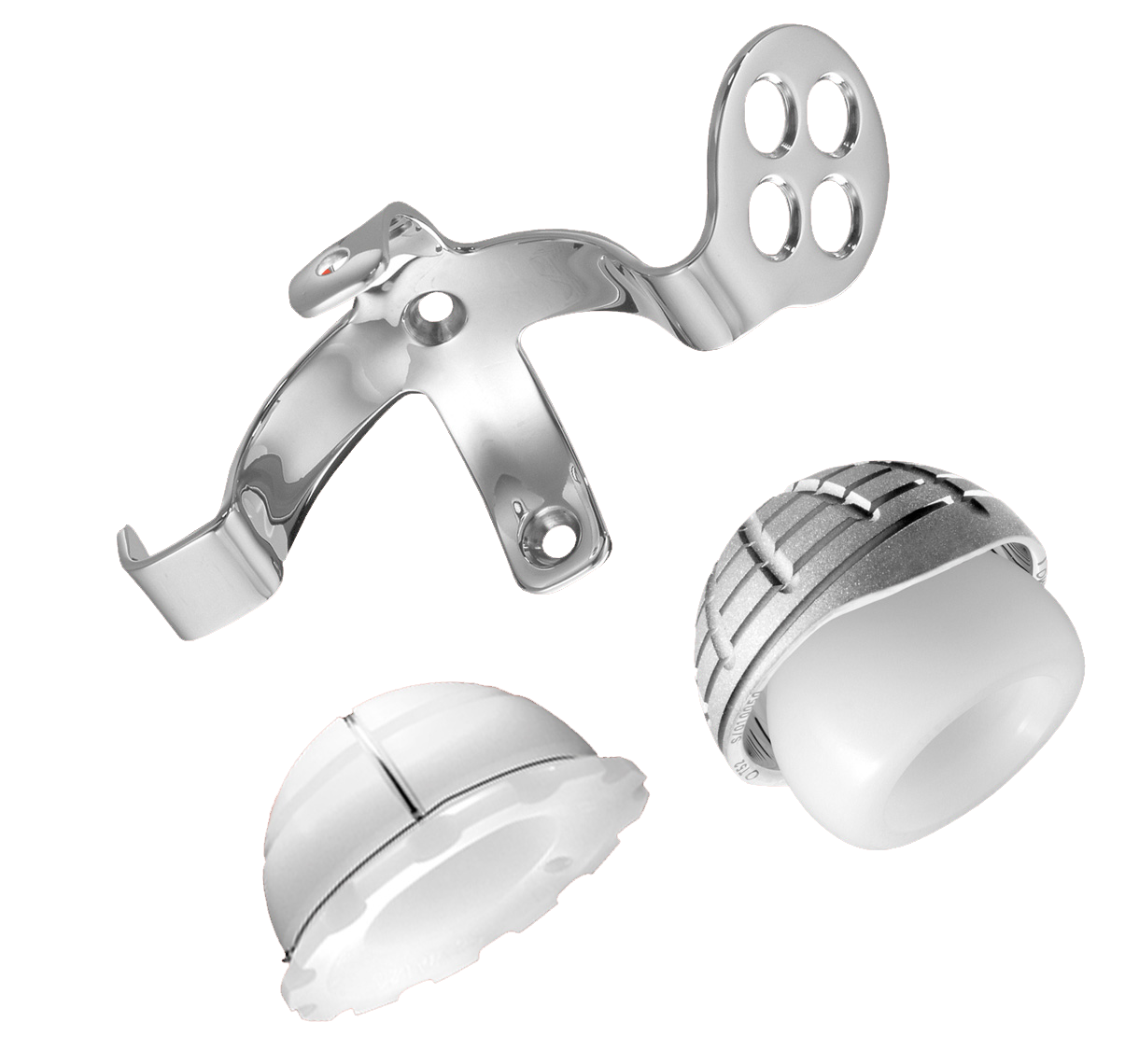 Reconstruction cage can be used in combination with the cemented SATURNE® cup or the INITIALE® cup.

Download documentation