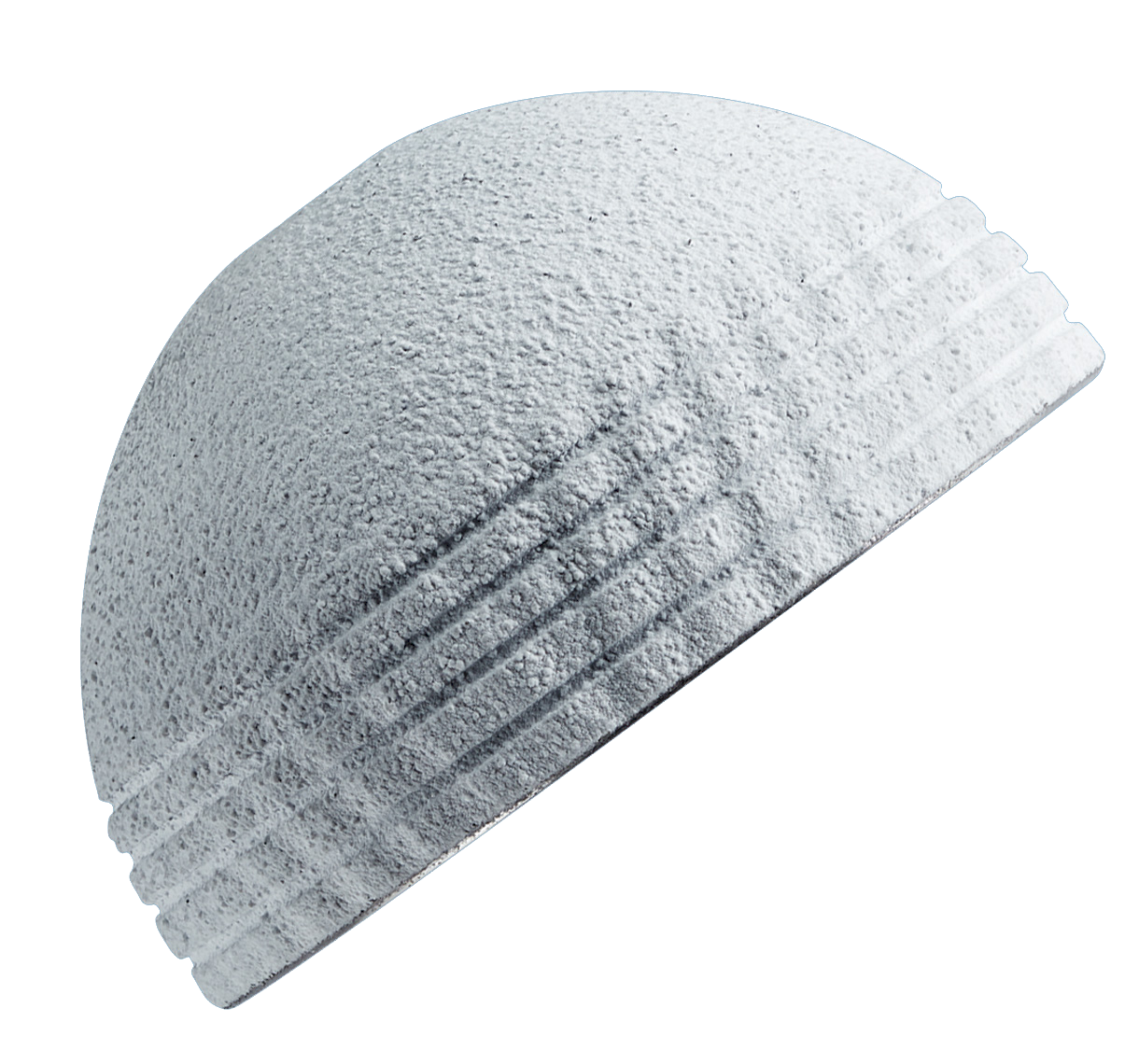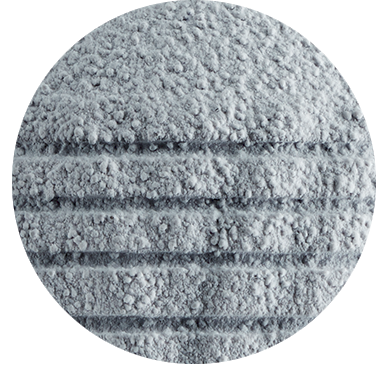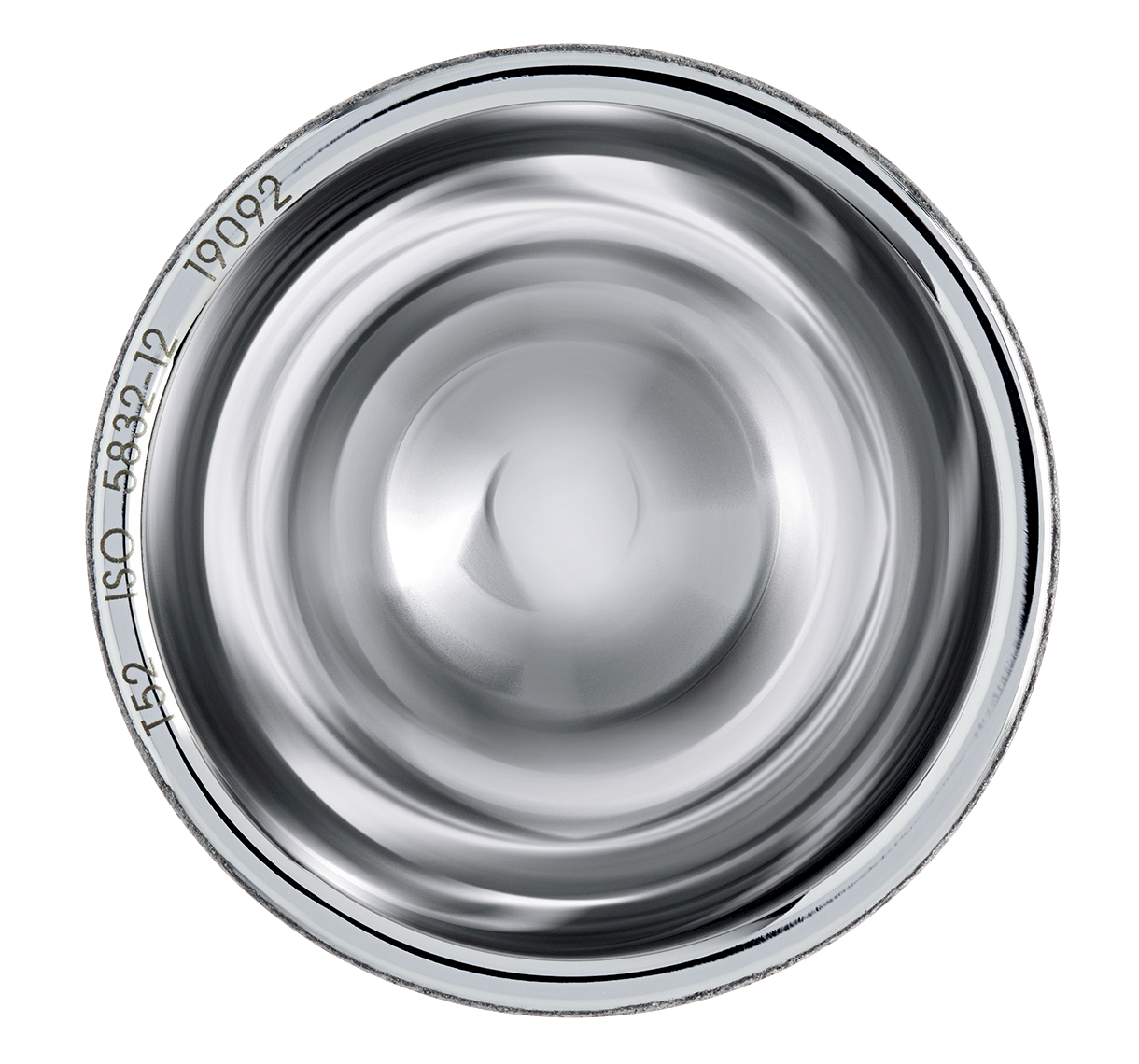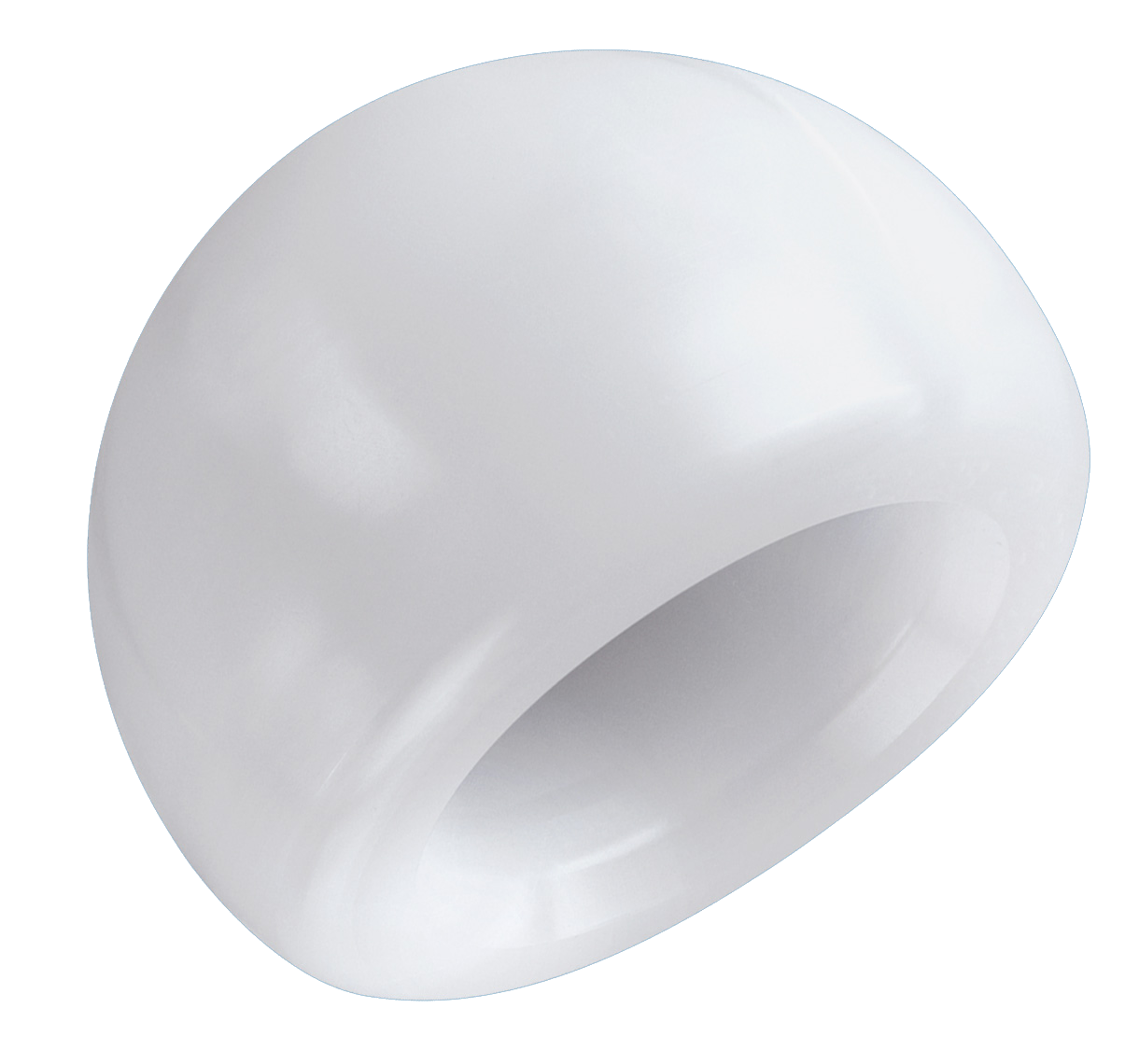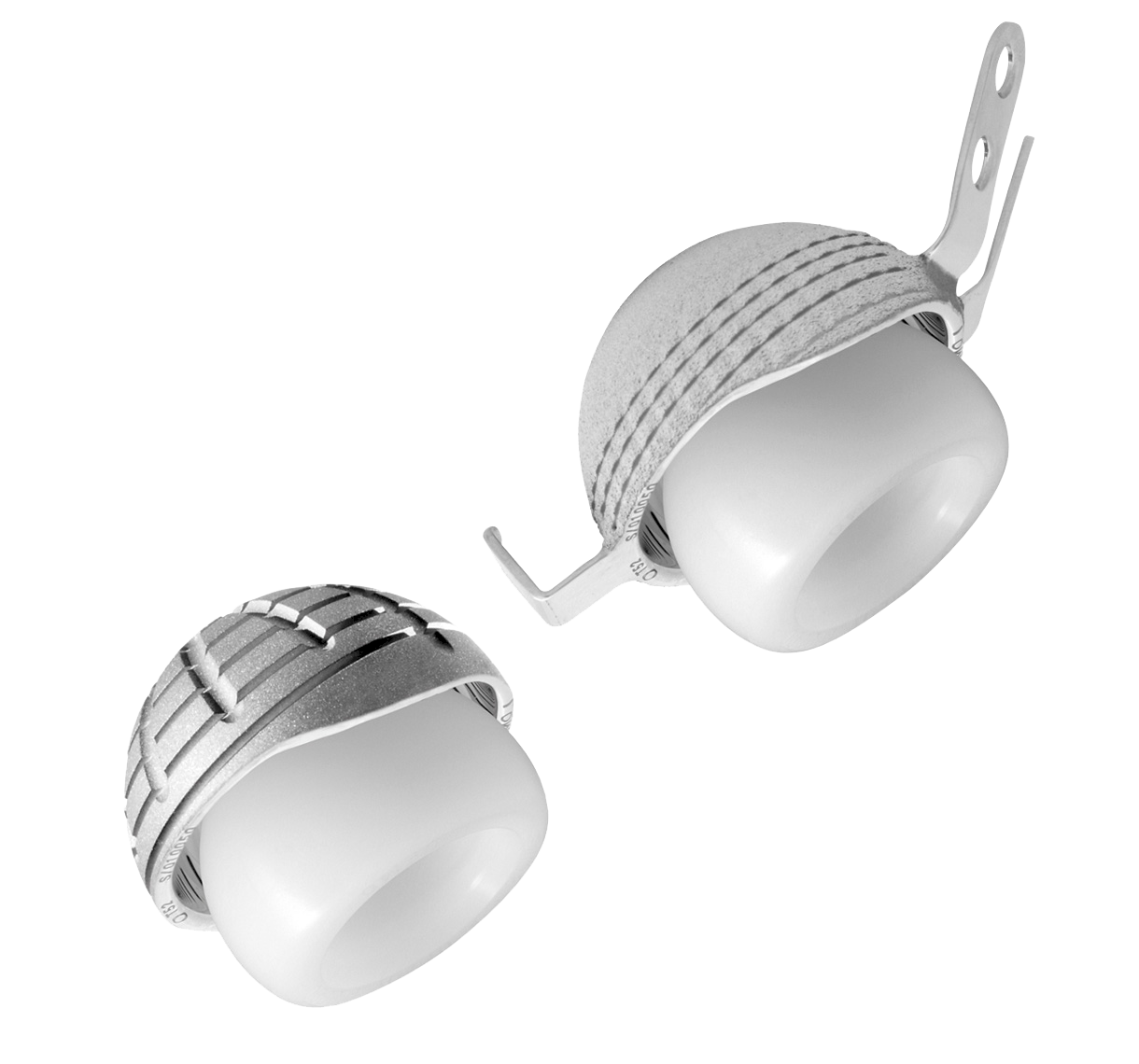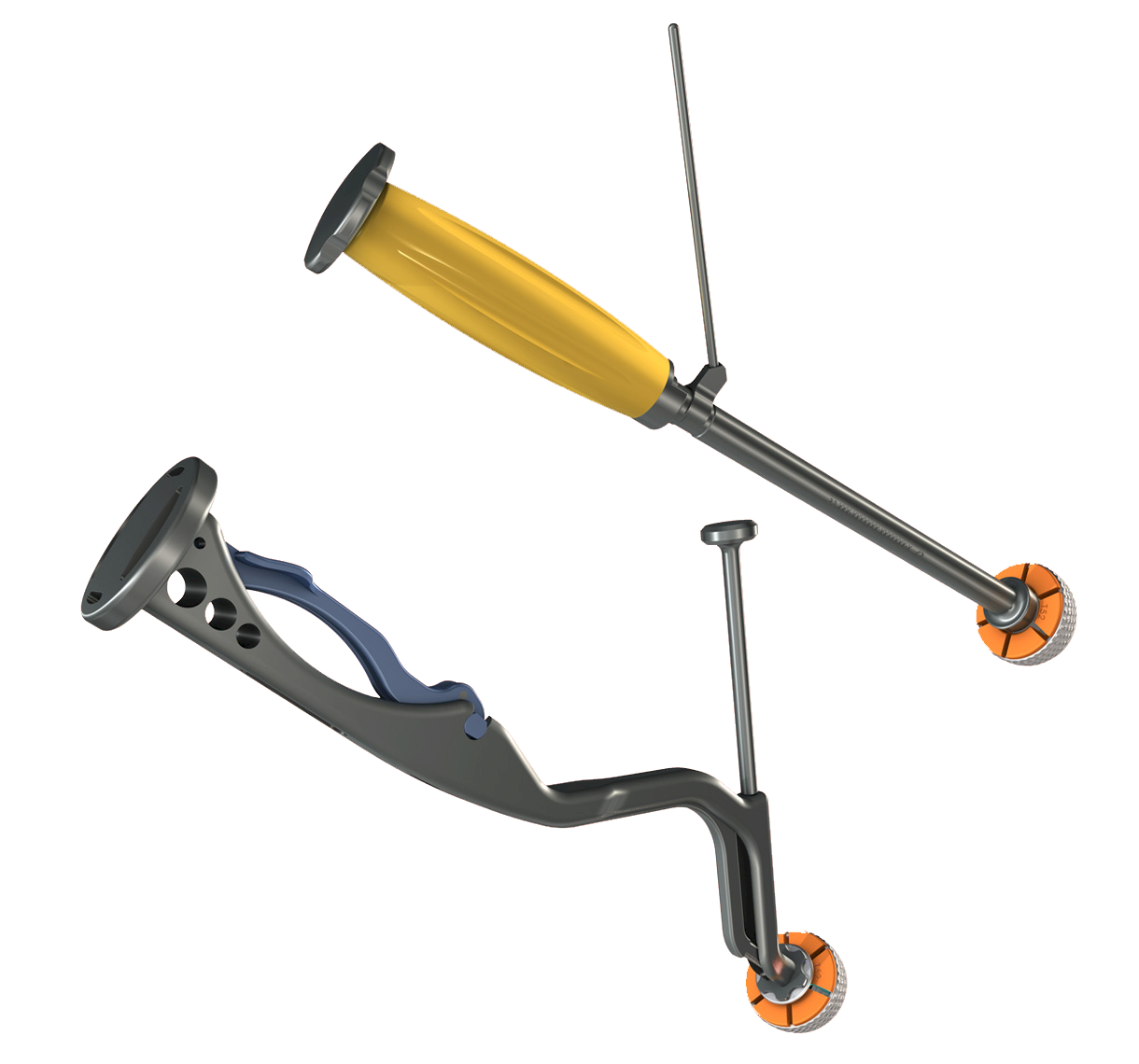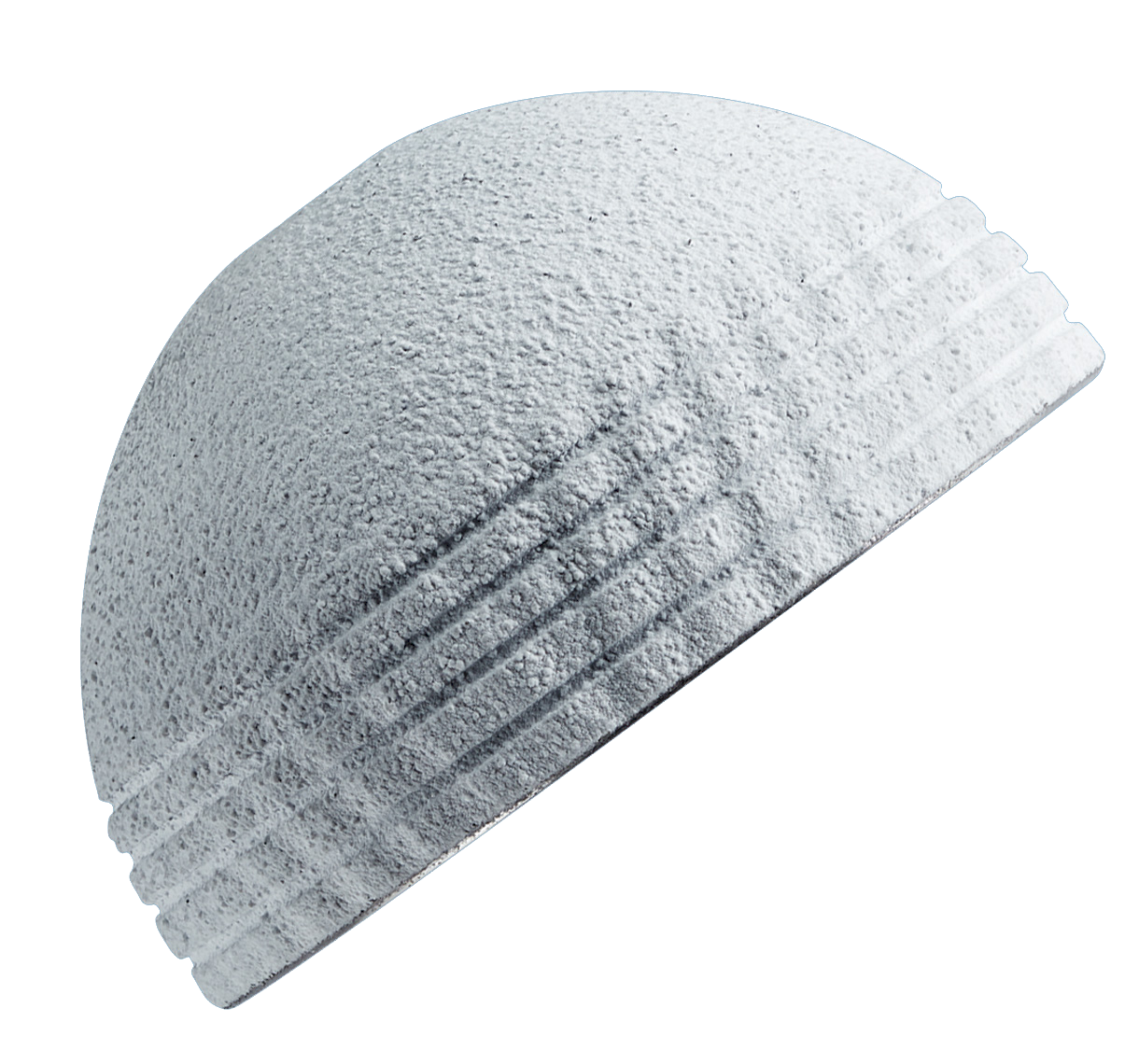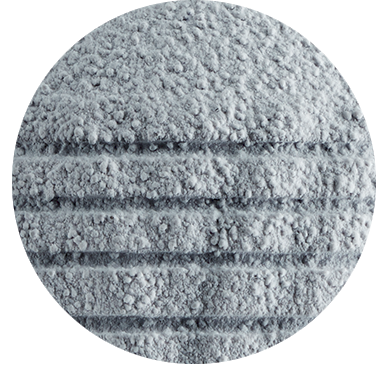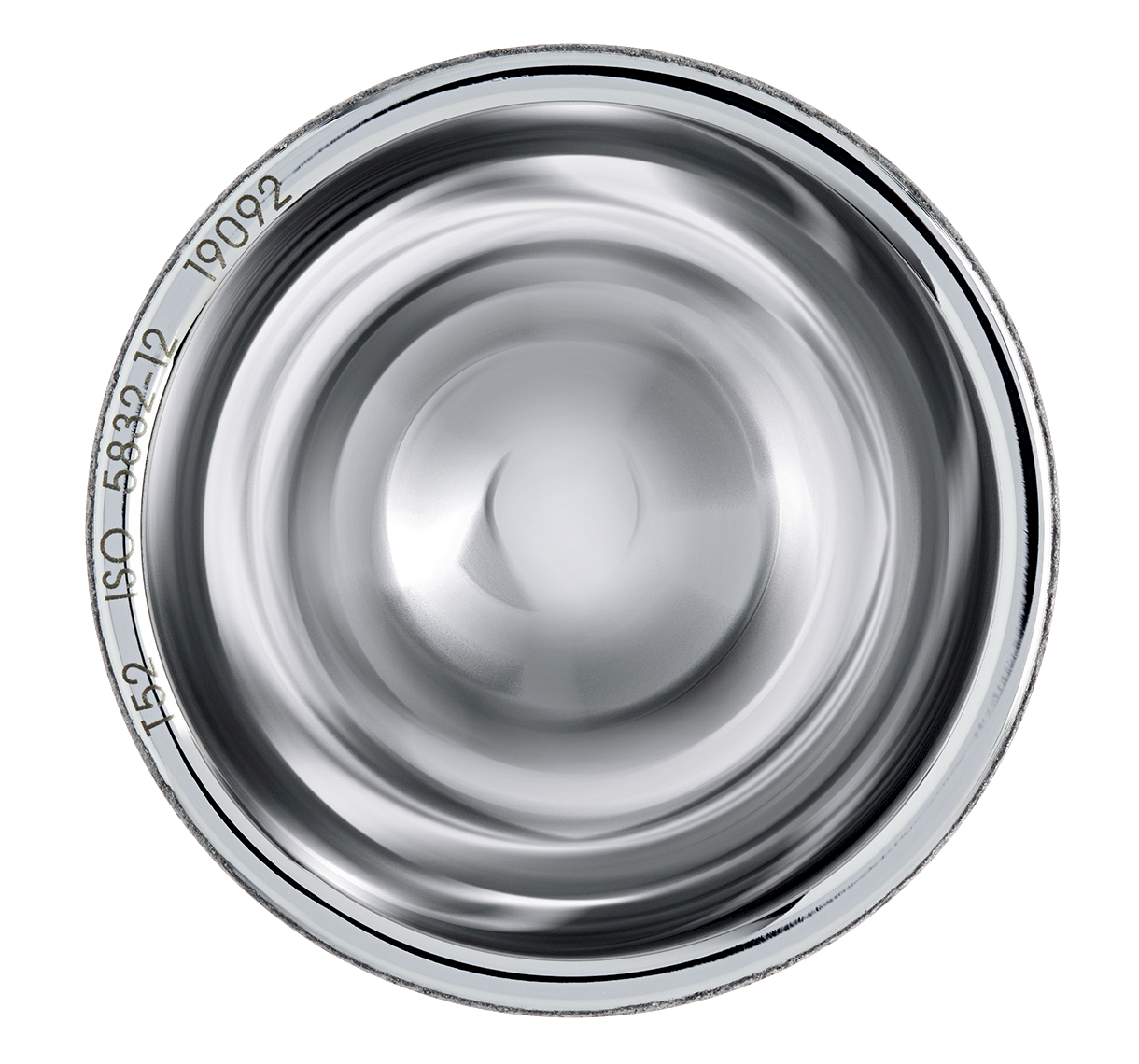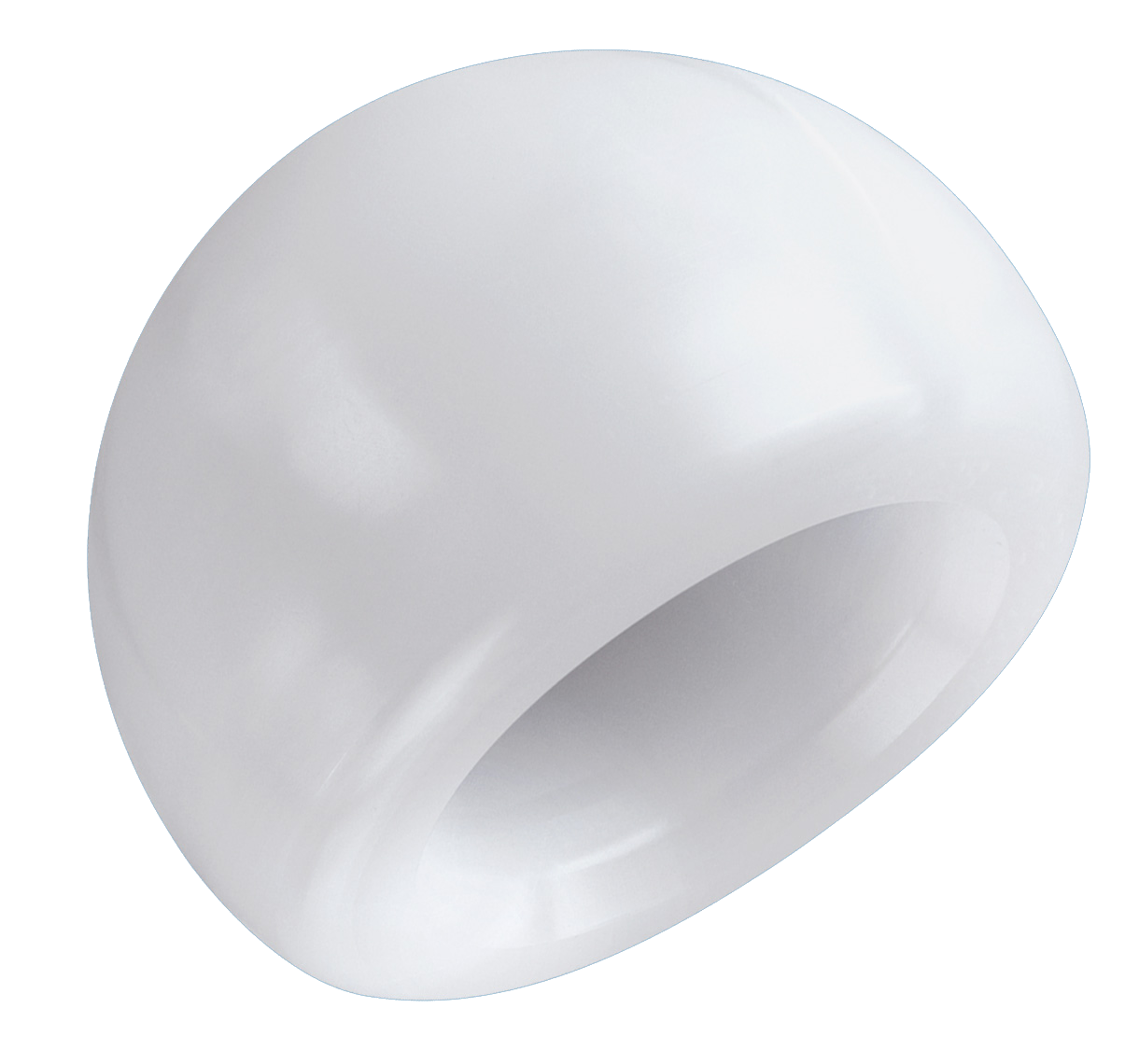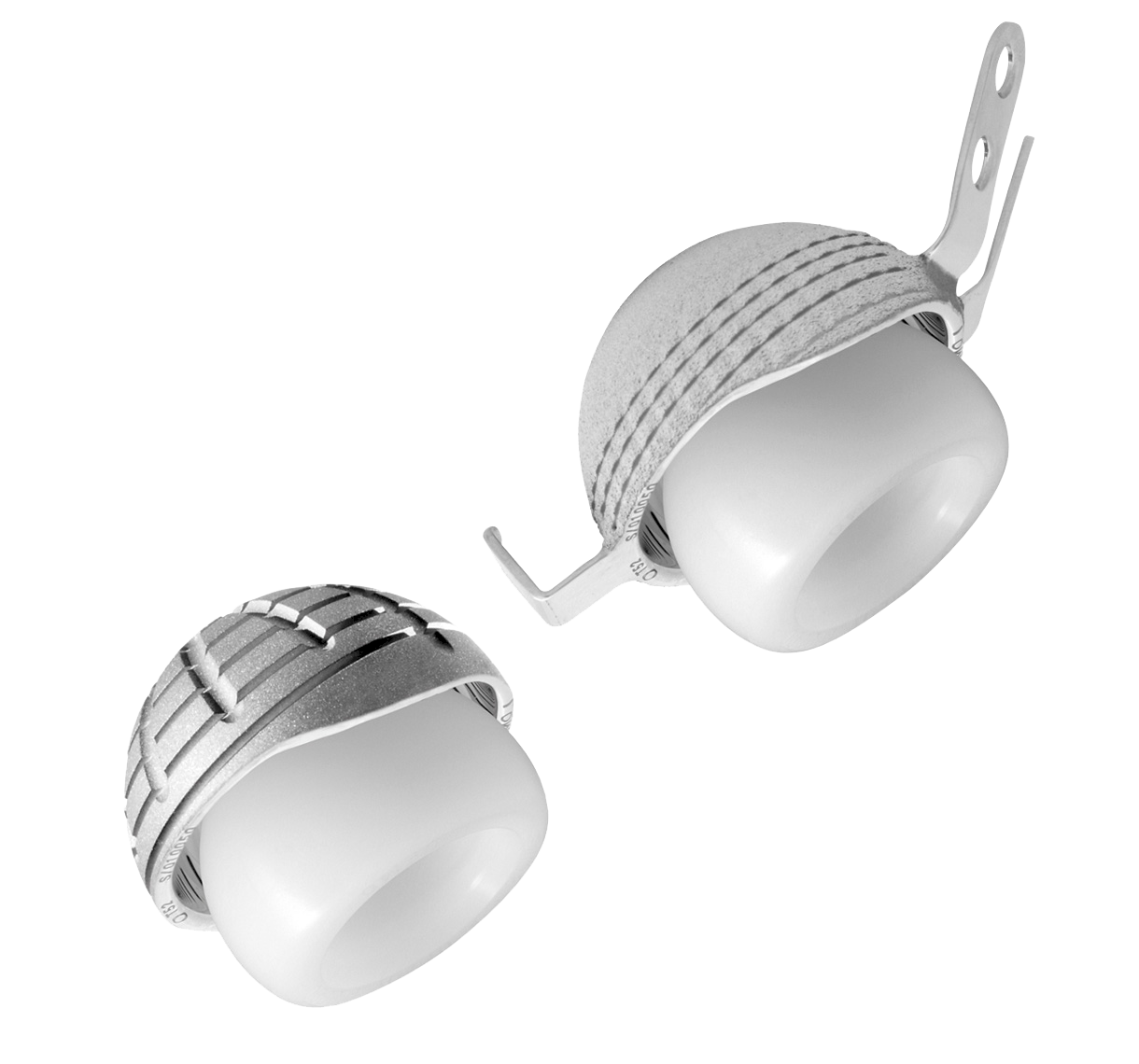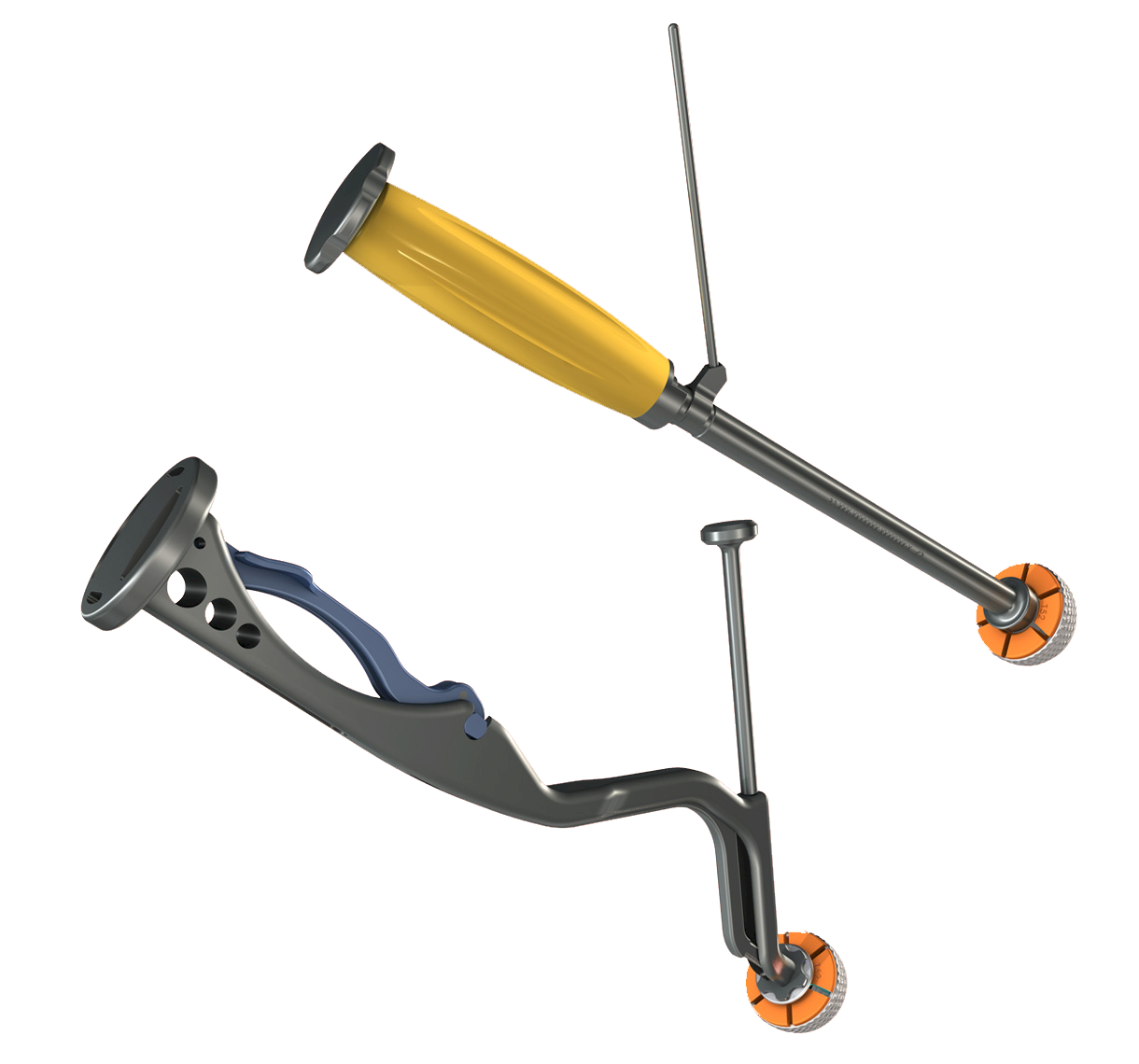 SATURNE II
Hip - Acetabular components Primary
CE2797
Range of cylindrico-spherical dual mobility cups.
Dual mobility concept implies that the liner moves within the metal cup and the femoral head moves within the liner; this increases the joint's stability and reduces wear. SATURNE II cup is an evolution of SATURNE cup, and is available in cementless version. It keeps fundamental features of previous verion, so it keeps its clinical results since 2000.
"Some devices may not be approved in your country, please contact your local distributor for further information"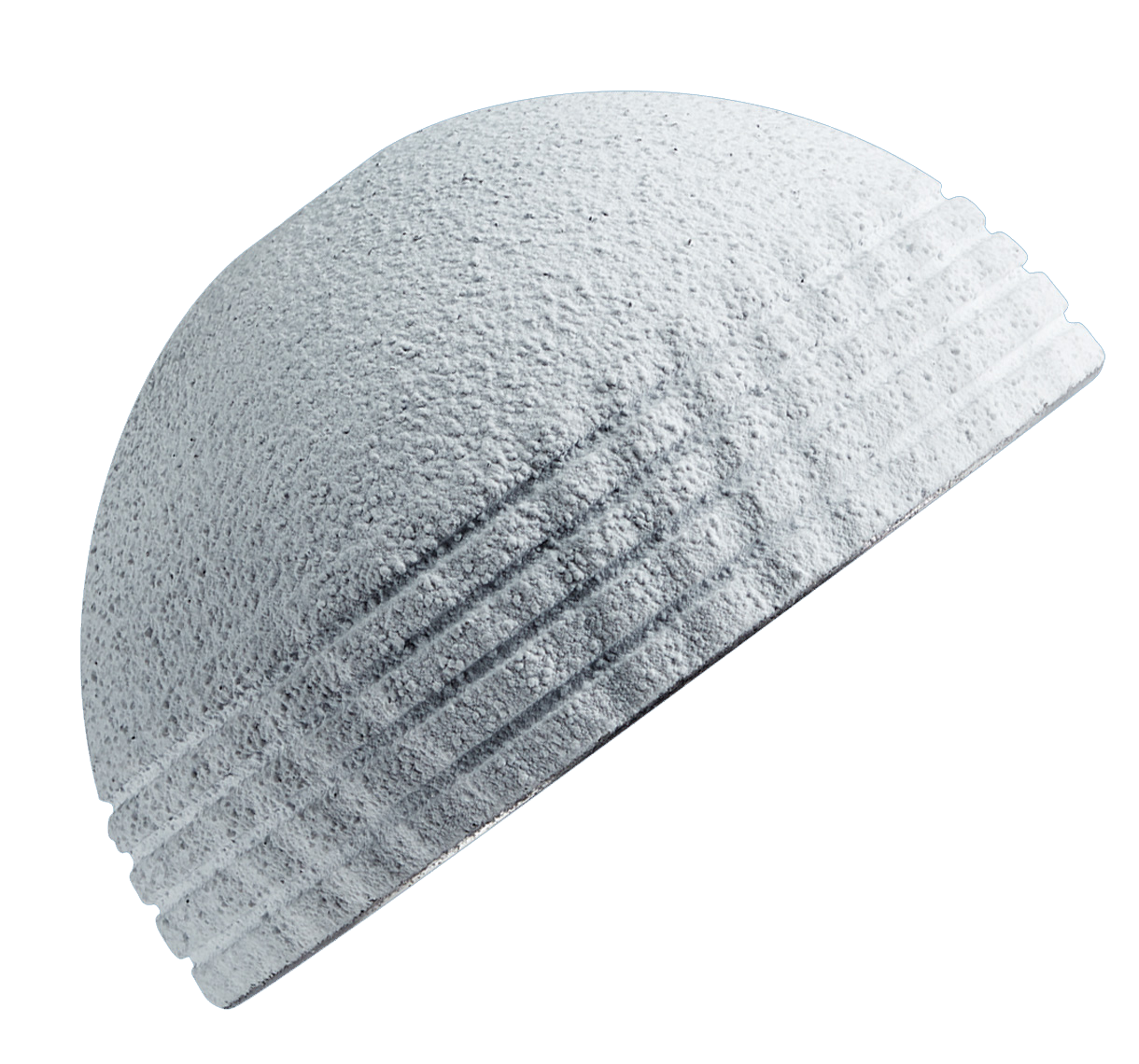 Cylindro-spherical cementless cup with flat pole maximizing press-fit effect.
Design based on Saturne experience
No fixation holes means that articulating surface is smooth and continuous.
Shape with 3mm over hemisphere, ensuring good coverage of head + liner, while keeping a high range of motion.
Material: stainless steel
Dual coating: plasma-sprayed titanium (80 µm) + HAP (80 µm)
Primary fixation ensured by +0.5 mm equatorial press-fit:
- Inverted chevron-shaped notches provide rotation stability
- Horizontal parallel grooves around equator optimize hold of cup in bone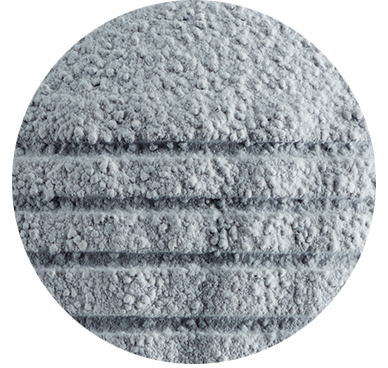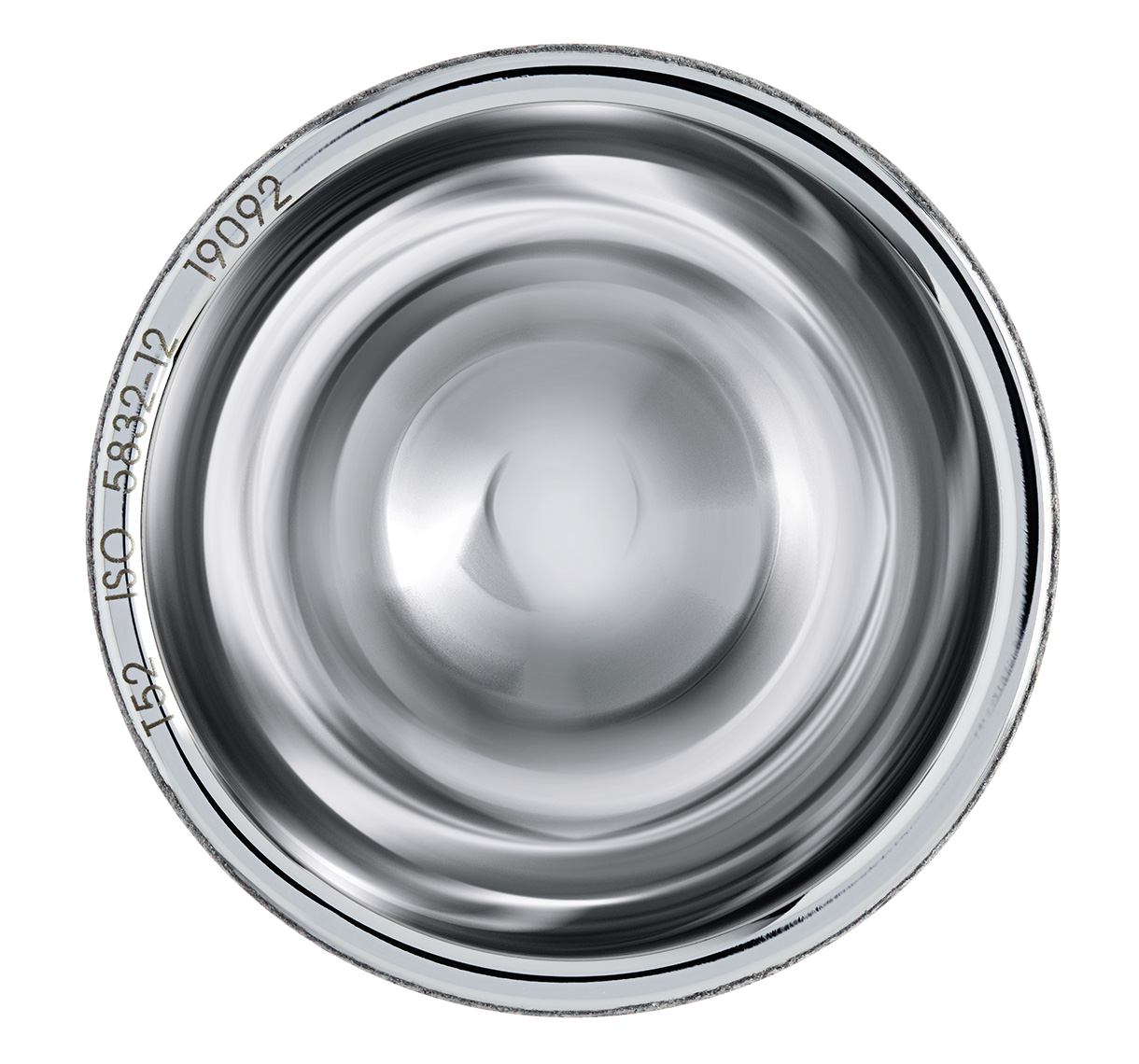 Bearing surface with liner is highly polished
Rounded and highly polished cup rim to prevent liner abrasion during joint reduction and to minimize wear if femoral neck contact was to occur
Femoral head retention ensured by retaining mechanism at its recess threshold
Chamfer at threshold of retaining mechanism delays contact with stem neck, allows greater clearance of femoral stem in liner and helps to reduce PE wear
Liners available for 22.2 mm or 28 mm femoral heads Material: UHMWPE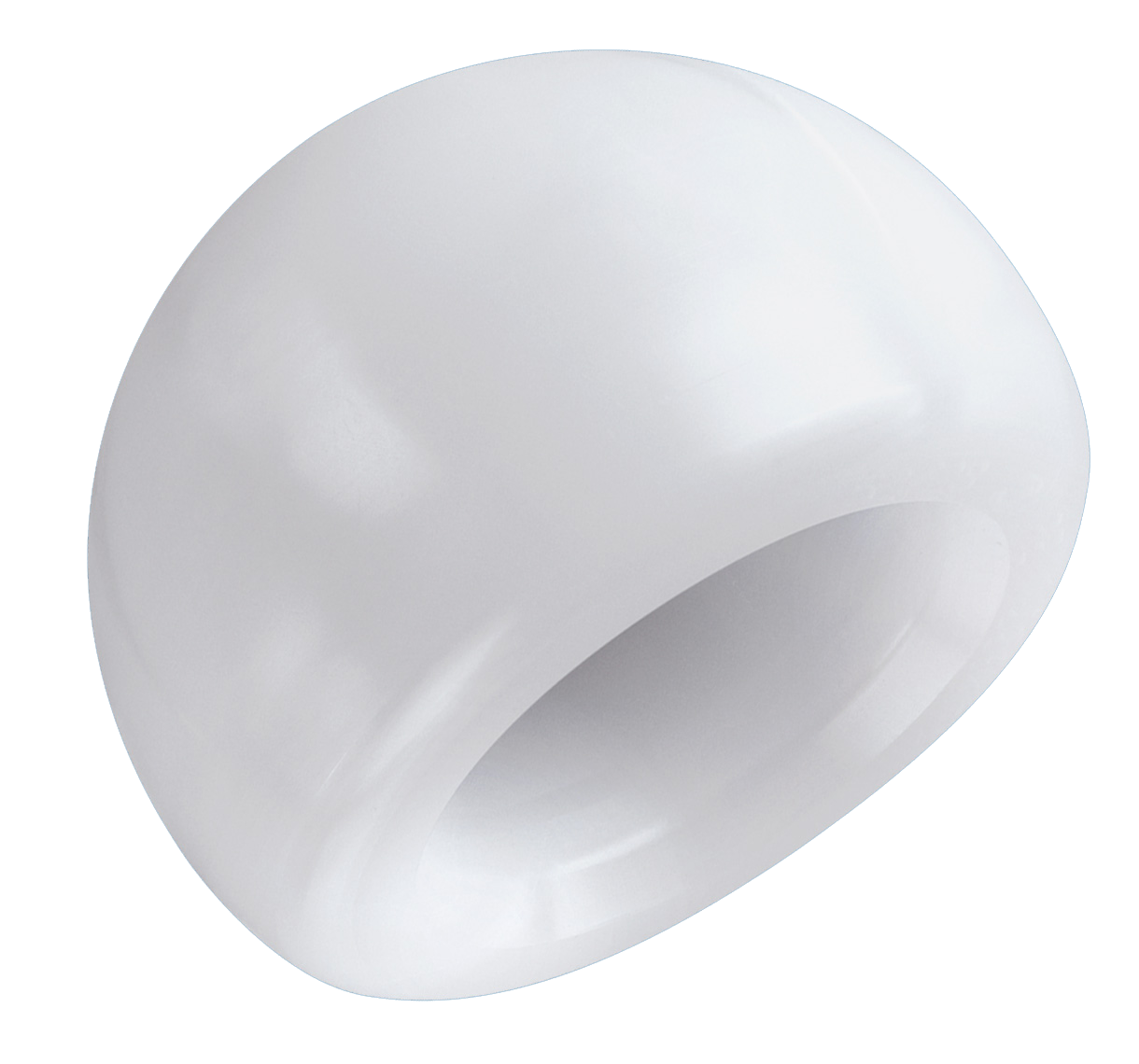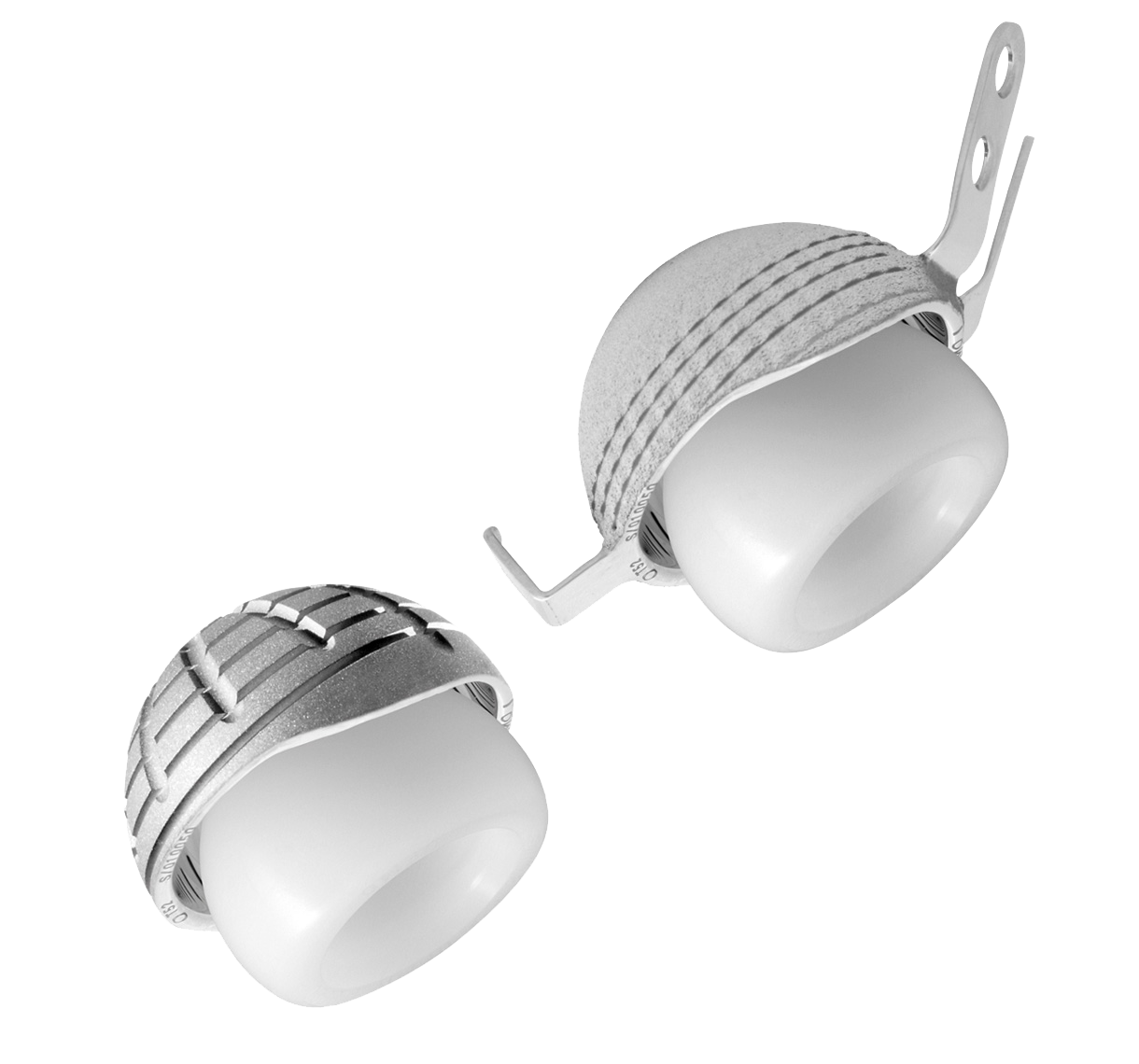 SATURNE dual mobility cups range remains available to propose a complete solution:
Cemented version, that can be associated to an acetabular cage
Reconstruction version
Same polyethylene liners for all versions
SATURNE II instrumentation consists of one and unique tray, and is available both in straight and curved versions to adapt different approaches.
Expansion tips are expanding on cylindrical part of the cup., on its all periphery This will enable a very good holding of the cup than SATURNE .

A navigated instrumentation set is being developed.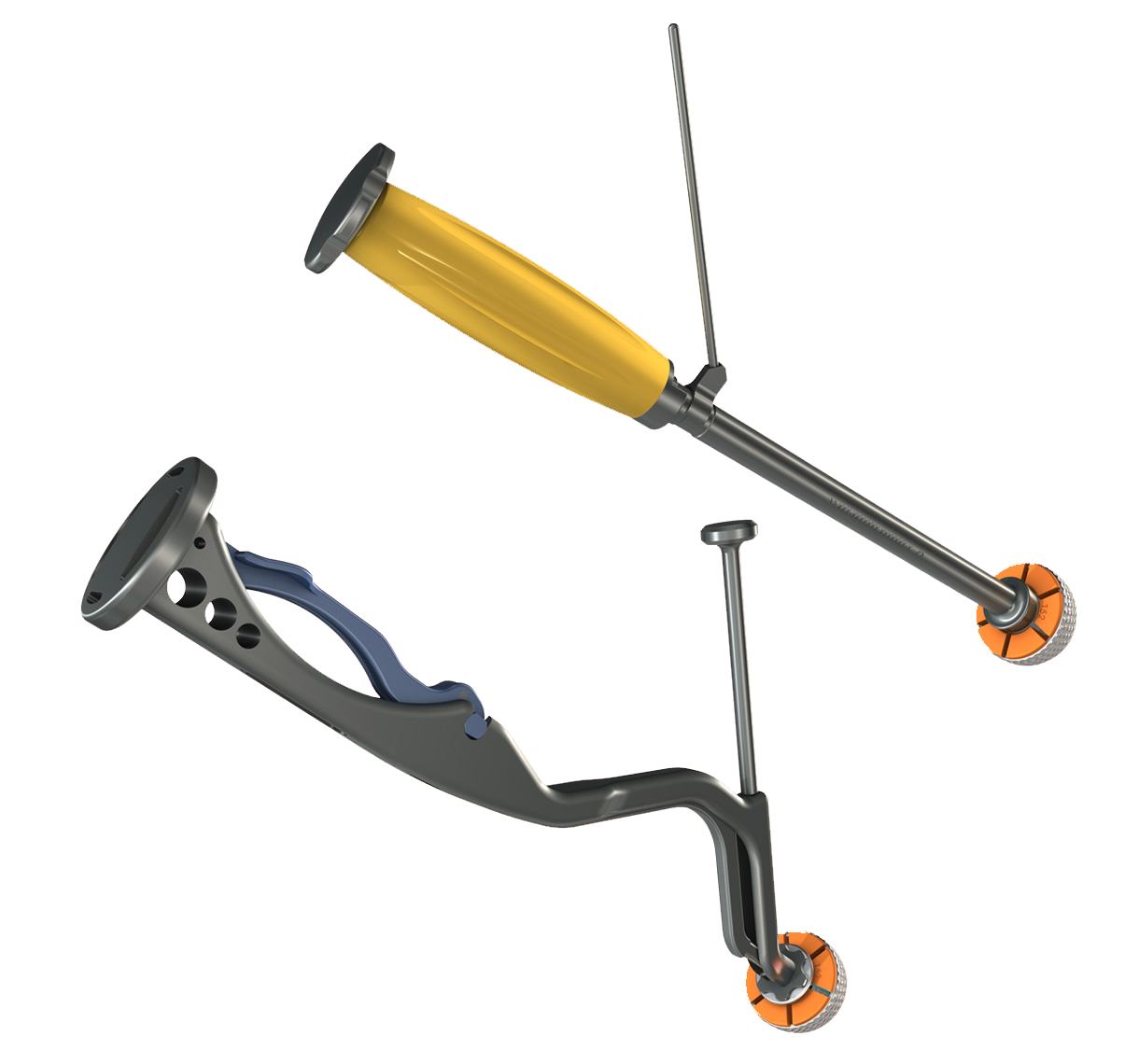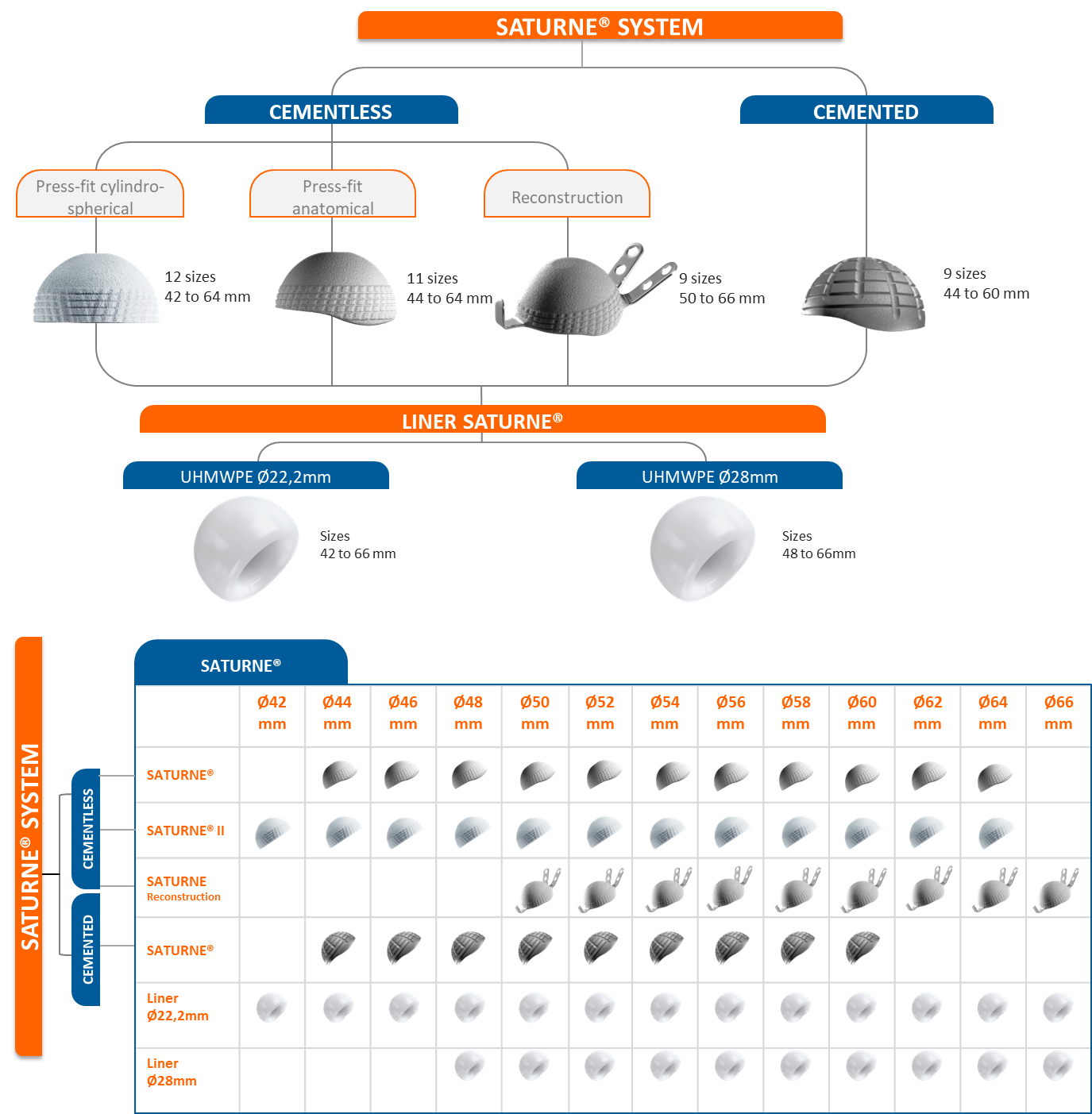 Download documentation