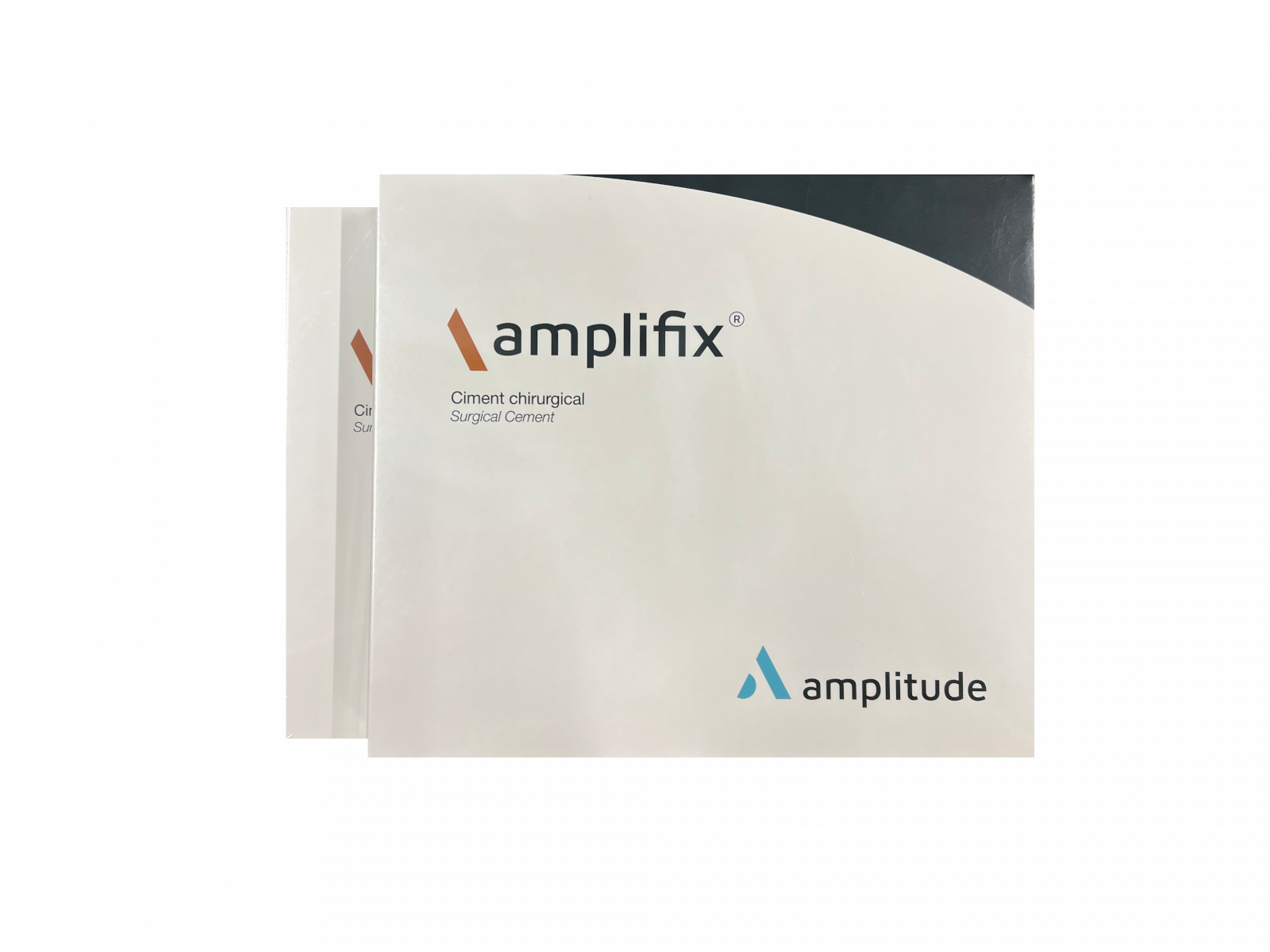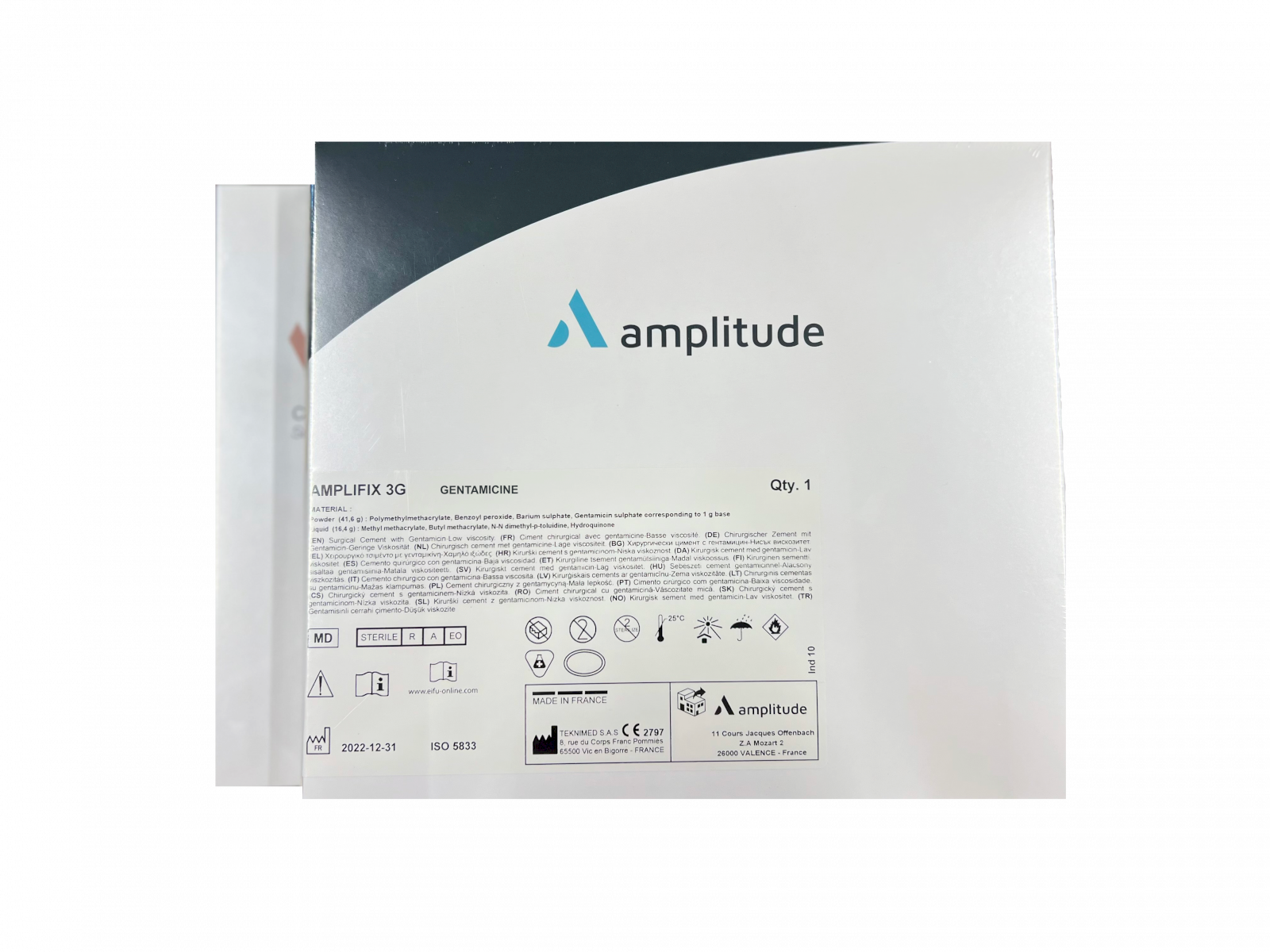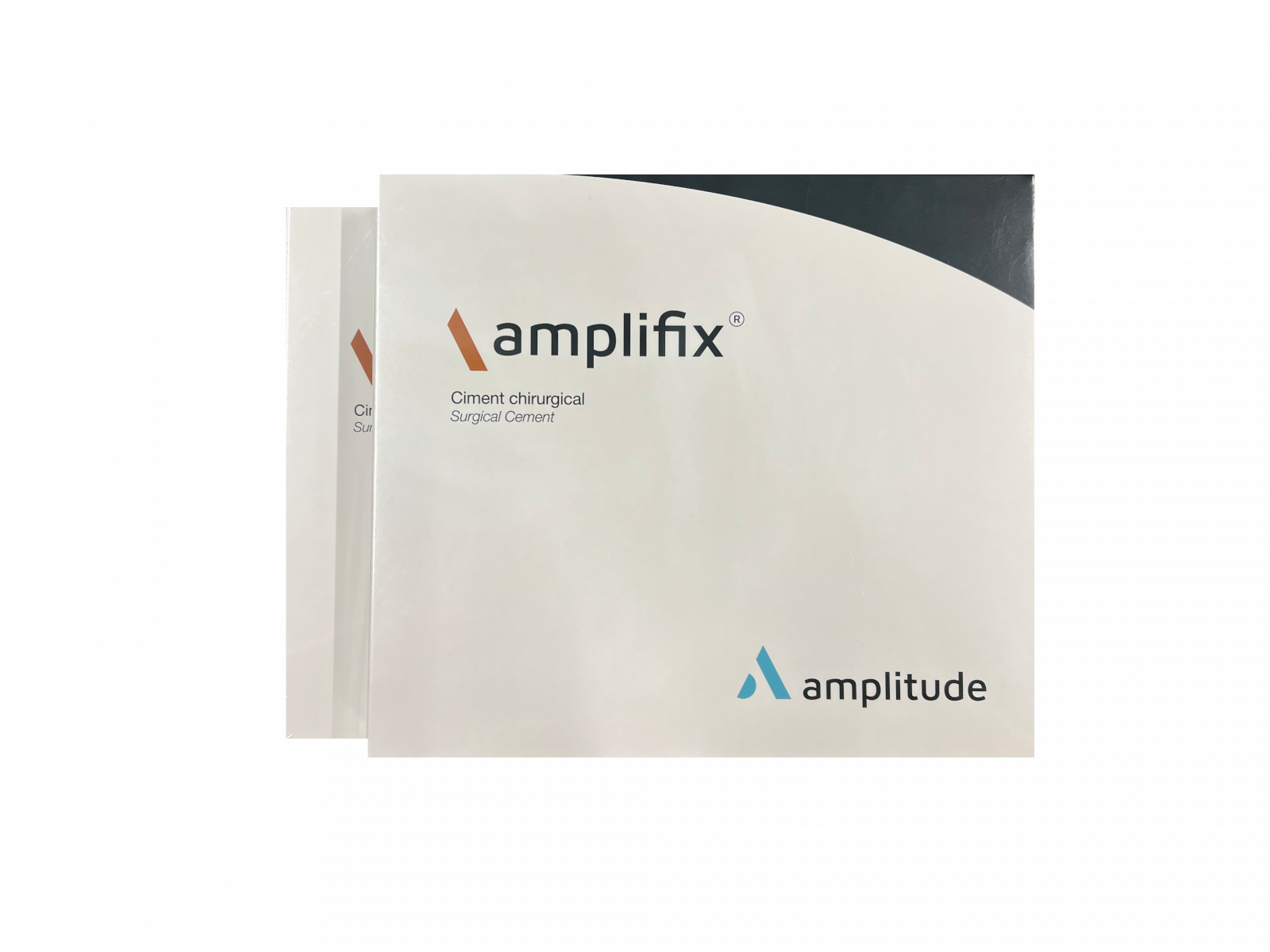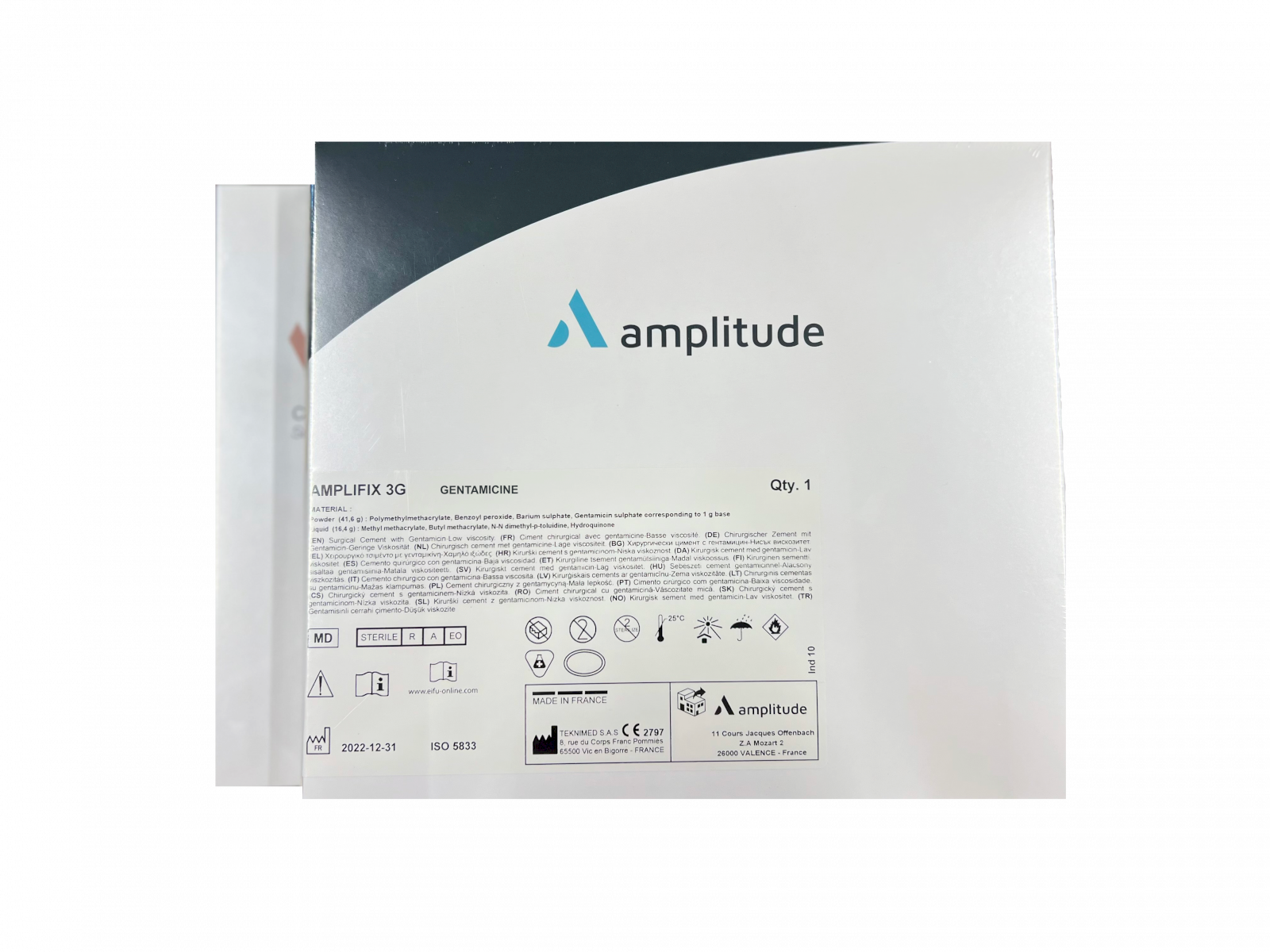 AMPLIFIX 3 with Gentamicin
Cements - Low viscosity
CE2797
AMPLIFIX 3 with Gentamicin surgical cement is used to anchor orthopaedic implants during hip arthroplasty
"Some devices may not be approved in your country, please contact your local distributor for further information"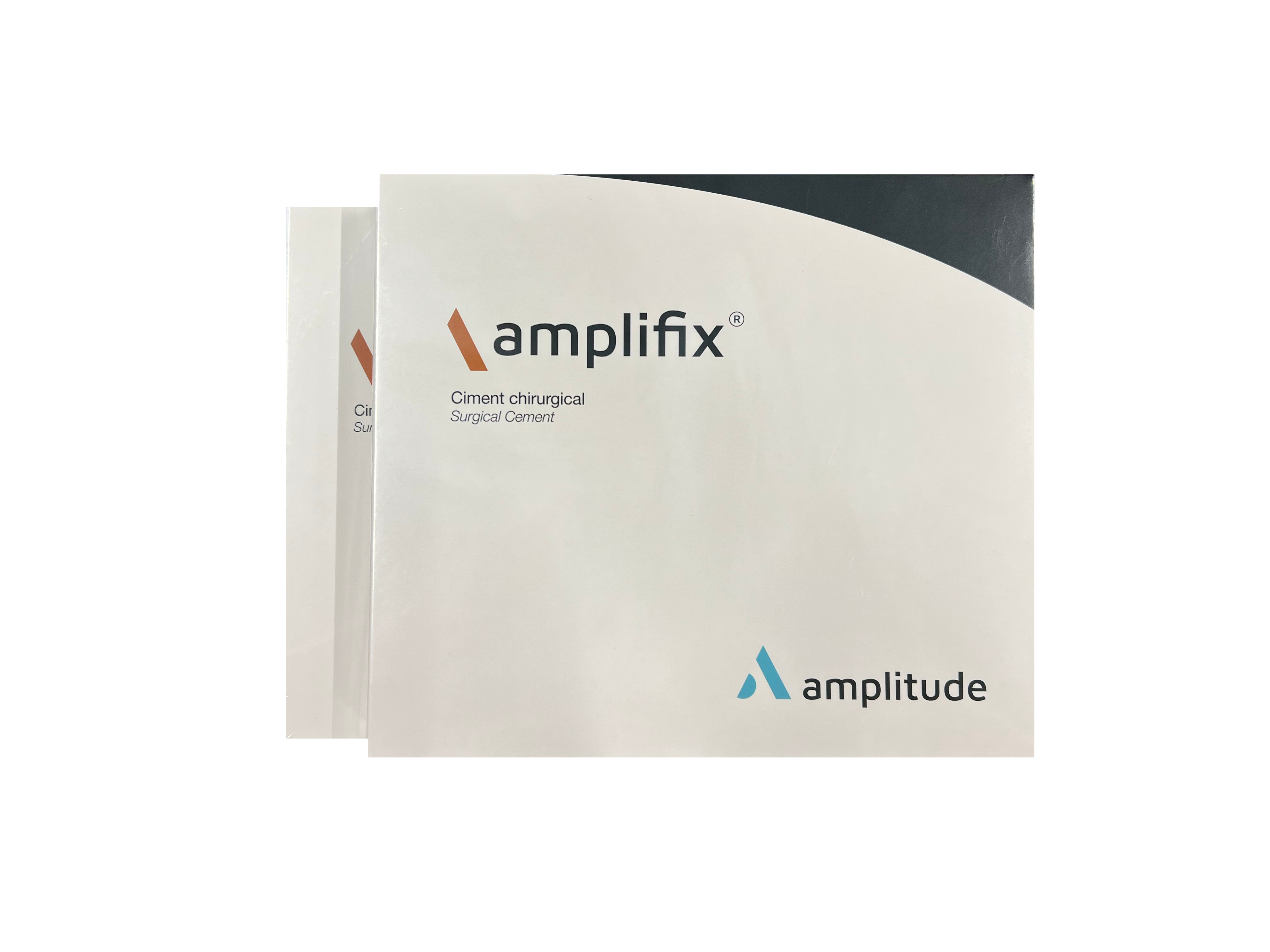 AMPLIFIX 3 with Gentamicin is sterile, radiopaque surgical cements.
Because it contains an antibiotic, it provides infection prophylaxis.
The AMPLIFIX 3 with Gentamicin package consists of two components:
- Powdered polymer (gamma sterilised) in a double-sterile bag (protective aluminium wrapping and PE bag)
- Liquid monomer (ethylene oxide sterilised) in a glass ampoule
It must be stored in its original packaging in the dark at a temperature below 25°C.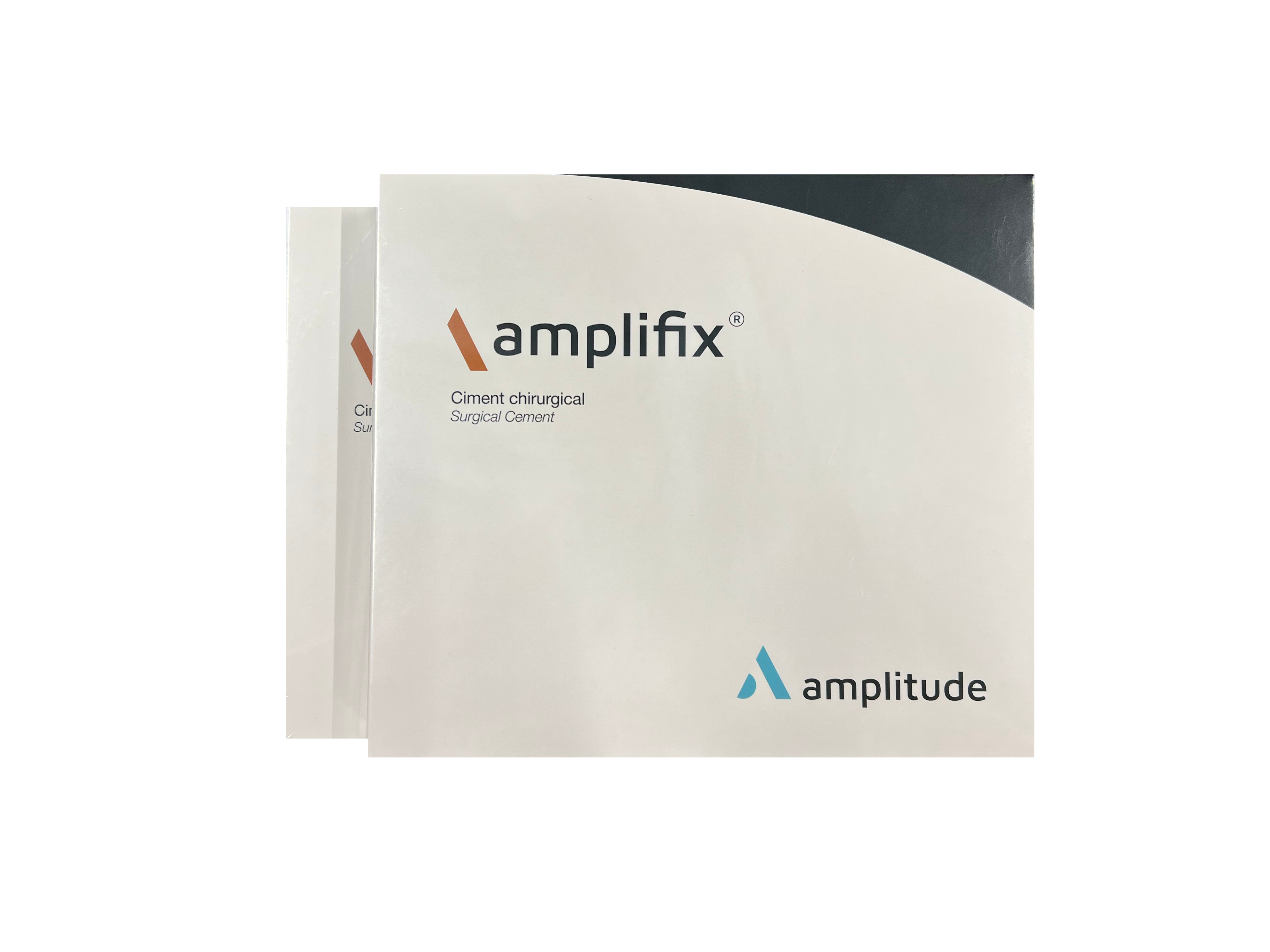 AMPLIFIX 3 Gentamicin: Surgical cement with gentamicin - Low Viscosity

Other items: Syringe: non-sterile disposable (sterilise 18 minutes at 134°C)
Download documentation